Pho, bun cha, fish ball, Hue beef noodle… are Vietnamese dishes that have been voted by CNN and NatGeo many times as one of the top attractive street foods in the world and the region.
1.  Bread
This popular dish has been praised by foreign newspapers such as The Guardian, National Geographic, BBC or Tripadvisor. In 2016, the US's Fodor's Travel website presented 20 of the world's most delicious street foods, of which Vietnamese banh mi tops the list. The dish has many ways of processing depending on the taste of each person, but the most popular is bread with grilled pork, cucumber, raw vegetables, pickles, pate and sauce. Ho Chi Minh City is the place to be advised to have the best sandwiches.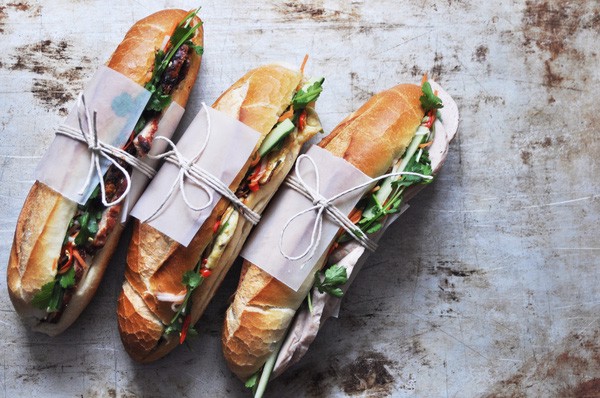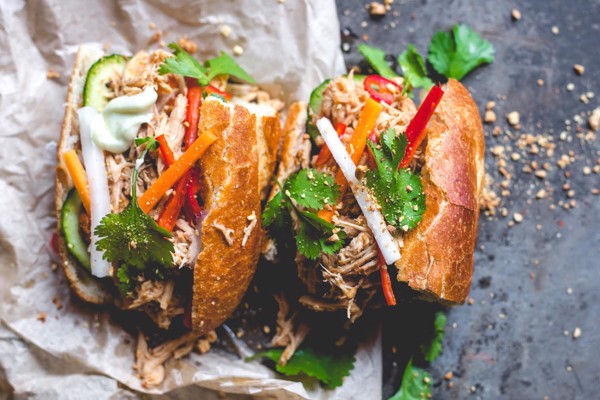 2. Pho
This is a typical dish for Vietnamese cuisine. Pho has been voted by CNN, BBC, Business Insider many times as the top most delicious dishes in Asia. In 2016, World Records Union – Wordkings, pho was one of 3 Vietnamese dishes in the top 100 most delicious in the world. To enjoy the standard pho flavor, visitors are advised to come to Hanoi, with famous brands such as Pho Bat Dan, Pho Thin, Pho Ly Quoc Su…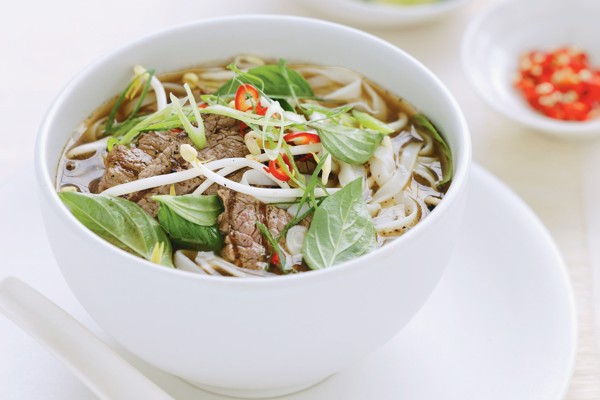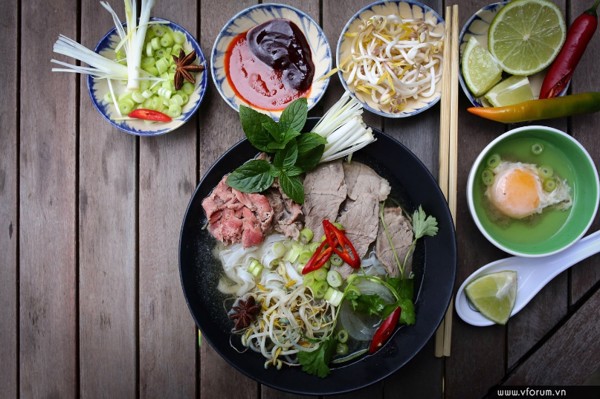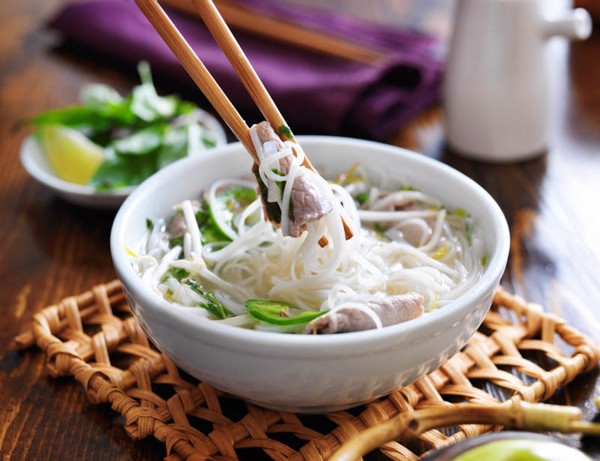 3. Bun Cha
CNN's top 10 summer delicacies, National Geographic's top 10 best street foods in the world… are titles achieved by Vietnamese bun cha. However, it was mentioned many times after former President Obama enjoyed it with chef Anthony Bourdain at Le Van Huu, Hanoi. Bun cha is considered by tourists as a combination of many flavors such as spicy, sour, salty, sweet, a harmonious combination between the heat of the cha and the coolness of the vermicelli and raw vegetables.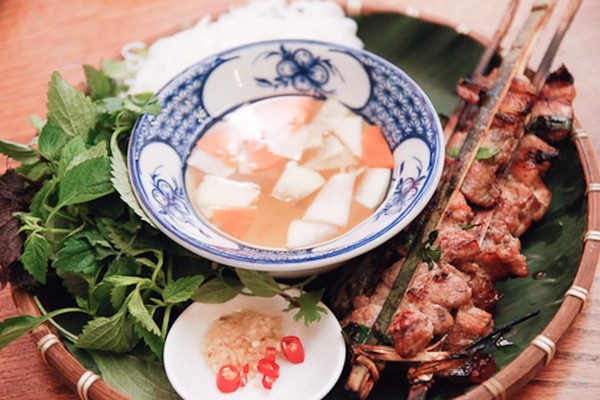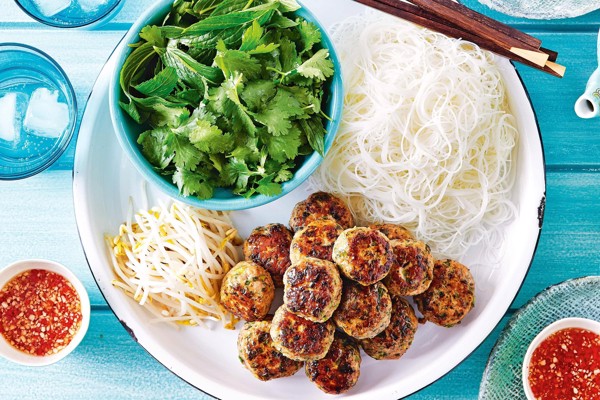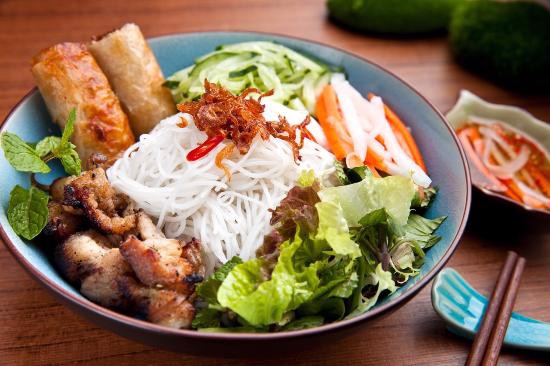 4. Fish cake
Author Patricia Schultz included La Vong fish cake in the book "1000 Places to See Before You Die". After that, the US news agency MSNBC shortened it and placed Cha Ca La Vong restaurant in Hanoi at the 5th position in 10 places to know before you die along with 9 other famous landmarks and festivals in the world. Today, in Hanoi, many brands of fish cakes are also popular with tourists such as Thang Long fish cakes, Anh Vu fish cakes, Lao Ngu fish cakes…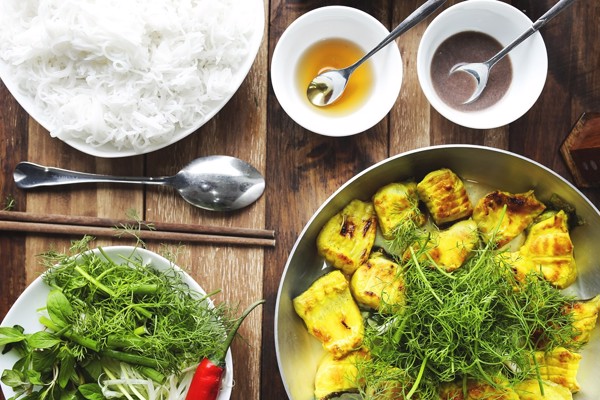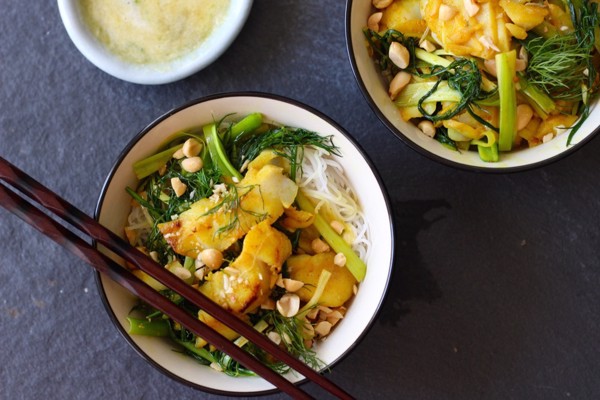 5. Rolled Salad
This is one of two Vietnamese dishes featured in CNN's list of the 50 most delicious dishes in the world in 2011, also known as spring rolls. Later, many travel advice sites such as Roughguides also introduced to visitors. Considered the most famous dish in Vietnam, spring rolls are shaped like spring rolls, including green vegetables, minced pork, shrimp or crab. Some places also serve with a bowl of lettuce or basil.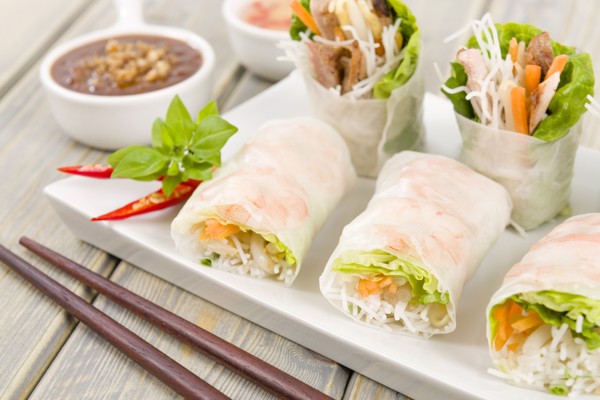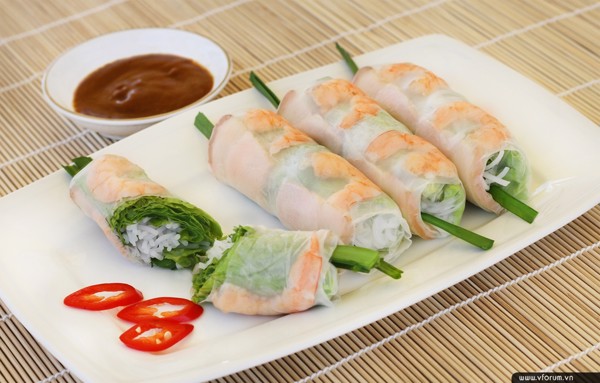 6. Pancakes
Banh xeo is one of the Vietnamese dishes participating in the 2016 Street Food Congress (WSFC) held in Manila, Philippines, 2016. According to CNN, this is one of the top favorite street foods in the world. 2016 and continues to be an attractive dish of 2017. Banh xeo is a specialty of Westerners but mixed with some features of Southern culinary culture. In addition to the seafood, meat, and herbs, the shell must be fried in a clay mold on a firewood stove to be delicious.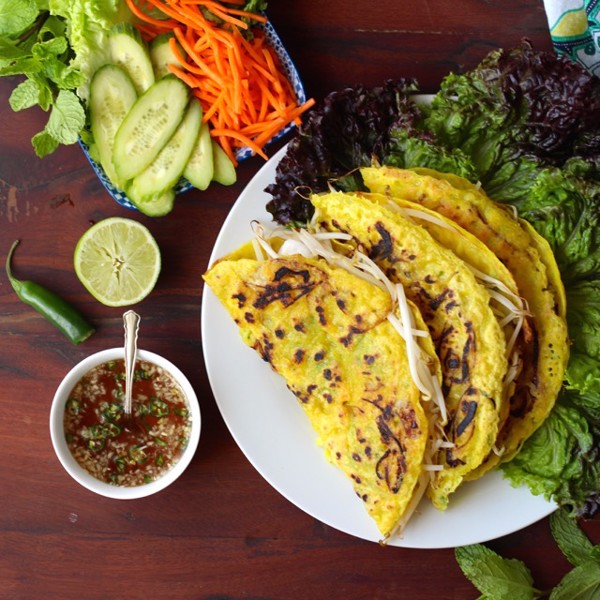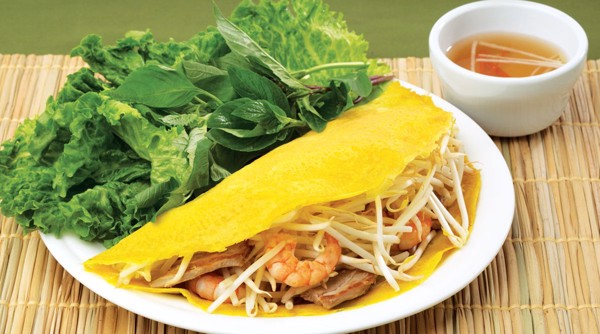 7. Hue beef noodle soup
In an episode of "Anthony Bourdain: Parts Unknown" broadcast on CNN, the famous American chef commented: "Bun Bo Hue is the best soup in the world". The Asian Record Organization has also put Bun Bo Hue in the top 100 Asian delicacies in 2016. This is a famous popular dish in Hue. Ingredients include pork (pork) leg meat, a piece of boiled pork blood, a crab ball or beef patty, especially spicy.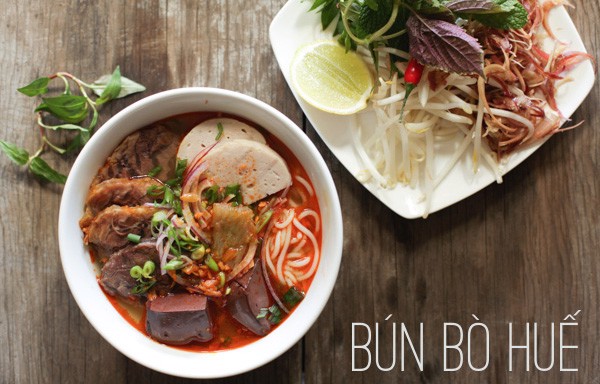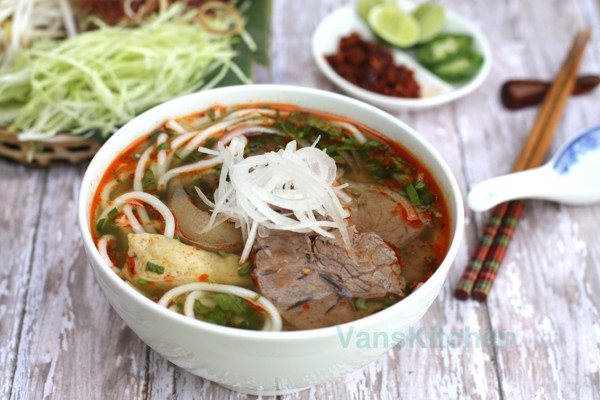 8. Cao Lau
Hoi An Cao Lau was voted by Traveler (Australia) as the best street food in Asia. This dish is also mentioned many times by CNN as one of the best dishes in Vietnam. The dish is sold in sidewalk shops, in small alleys. Cao Lau is a dish consisting of golden noodles served with shrimp, pork and raw vegetables. This Cao Lau dish resembles Quang noodles and is eaten with very little broth.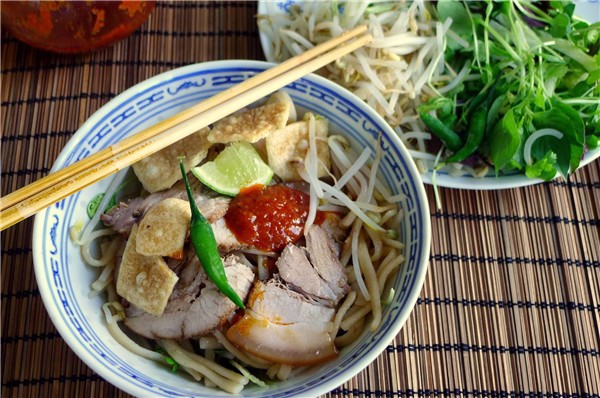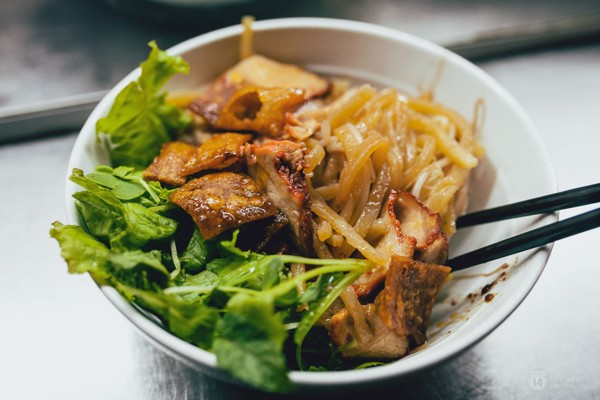 9. Quang Noodles
This is one of 12 Vietnamese dishes recognized for Asian culinary value. Roughguides, when suggesting 10 must-try dishes in Vietnam, introduced this as a must-try dish in Central Vietnam. Ingredients to make Quang noodle bowl include rice noodles, chicken, pork, fish, shrimp, eggs and many raw vegetables.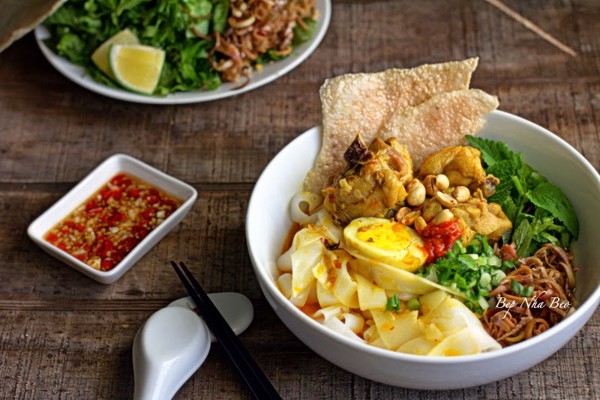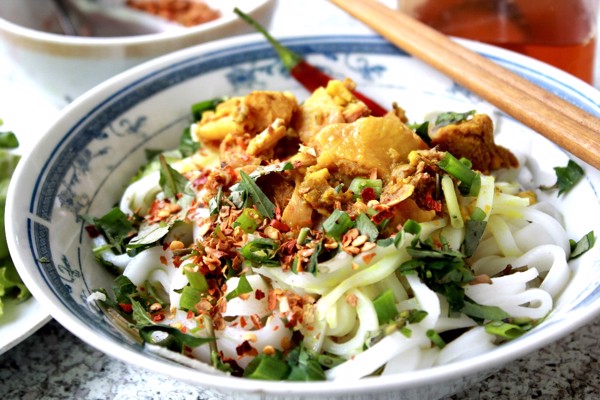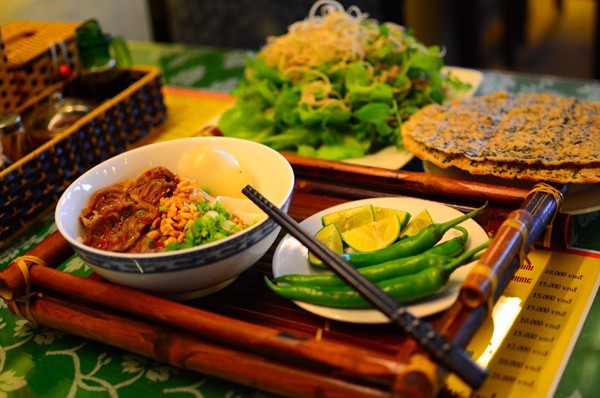 10. Broken Rice
This is a very easy dish to eat and easy to find in Saigon, eat at any time of the day. The soul of this dish is the thick, sweet fish sauce, the most delicious is broken rice with ribs. Although not as noticeable as pho, bun cha, cha ca… broken rice is actively shared by travel bloggers as an interesting experience when discovering Saigon cuisine.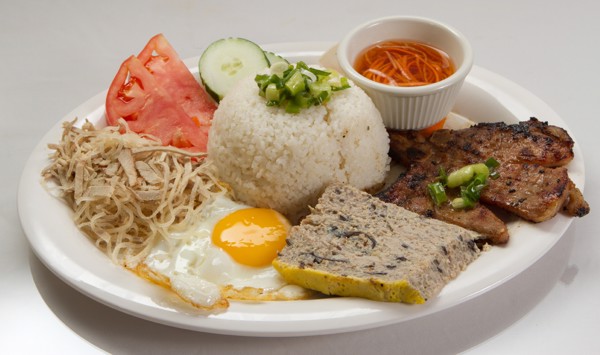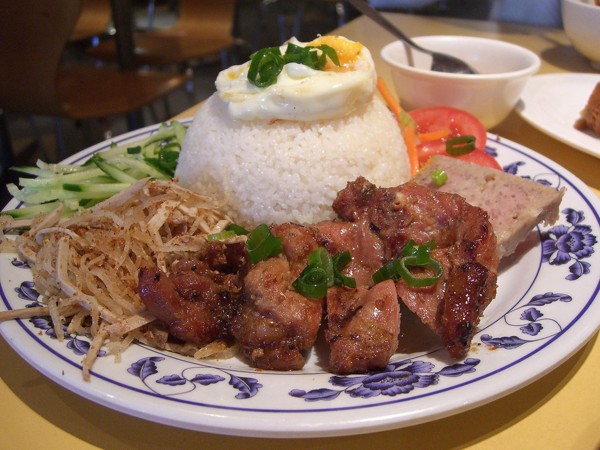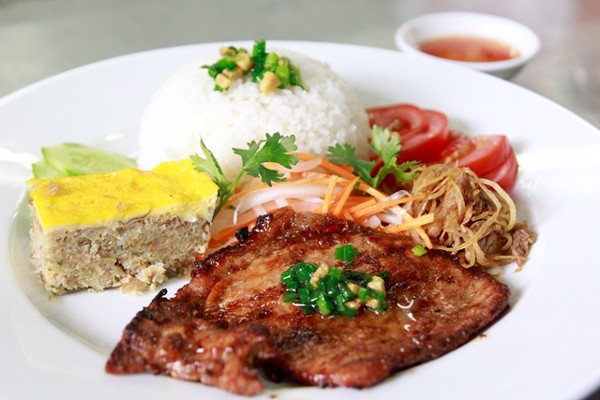 Source: VNExpress
You might be interested in