The gentle Ba Lai River flows throughout Ben Tre, carrying alluvium to enrich the fields and gardens and the poetic dreams of the coconut people.
Also read: Con Quy Ben Tre – a peaceful place to stop in the middle of the river
Ba Lai is the natural boundary between Binh Dai and Giong Trom districts, Ba Tri, or it can be said that Ba Lai is the place separating An Hoa and Bao islands. On the islands, the garden's old, honest people's houses are open to welcome domestic and foreign tourists. On this holiday, visitors can take advantage of visiting the island, staying with local people in homestays and exploring Ben Tre.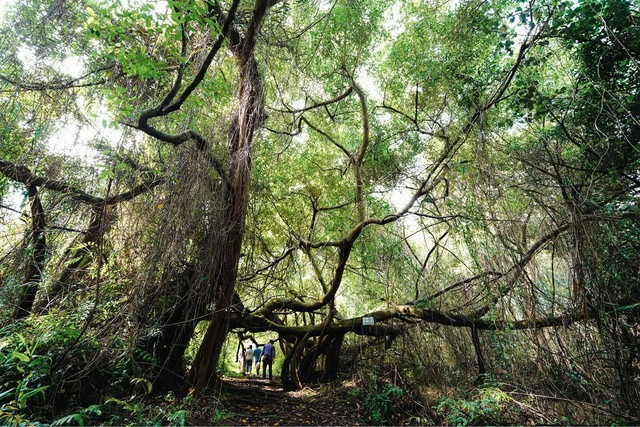 Located on Bao Island, Hai Van Farm - Vam Ho Bird Sanctuary (Tan Qui Hamlet, Tan My Commune) is an option for those with little time to travel far. Only 100 km from Ho Chi Minh City, visitors only need to spend 1 day or 2 days and 1 night to have a fun, warm and memorable trip.
Hai Van Farm - Vam Ho Bird Sanctuary, located along the banks of the Ba Lai River, is a Western-style eco-tourism destination with the pristine natural scenery of river villages. Visitors to the farm can stay overnight in simple but fully equipped houses in the farmhouse style. In the morning, watch the sunrise; in the afternoon, watch the sunset on the Ba Lai River, glowing red with alluvium this season. The sun seems to merge with the river.
Visitors from the farm will go to the bird sanctuary next door to discover interesting things. Vam Ho Bird Sanctuary is one of the rare ancient forests in the Southwest region with a typical ecosystem of mangroves along the Mekong Delta. This place is home to hundreds of species of birds such as storks, cauldrons, gongs, gray herons, le le... Due to changes in natural conditions, the number of storks has decreased, but the pristine beauty of the forest remains. Through visiting the forest, parents can explore with their children and learn a lot of useful information about trees and birds.
With a large area of nearly 70 hectares with all kinds of rivers, forests, and garden terrain..., this place is suitable for family fun activities, especially team building (collective bonding game). The best time to visit Vam Ho Bird Sanctuary is from September to April next year when birds begin to gather here to breed and then leave. Bird nests on branches of cork, mangrove, and fish sauce are always beautiful.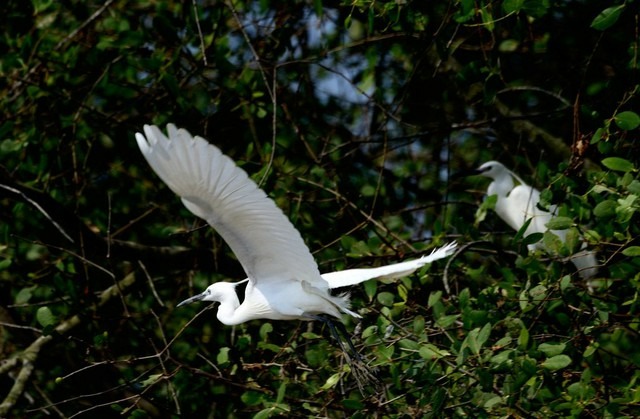 The games in this place are closely associated with river life, such as finding shrimp to catch shrimp, spreading nets to catch fish, drinking fresh coconuts right in the garden, "forest bathing" Vam Ho, hunting fireflies, cutting water coconuts, and picking fruit on the Ba Lai river...
Every year in Japan, Korea or Thailand, the Firefly Festival attracts many people to participate in the fun. At the festival, people will catch fireflies in a transparent box, pray for their wishes to come true, then open the box lid and release the fireflies into the sky.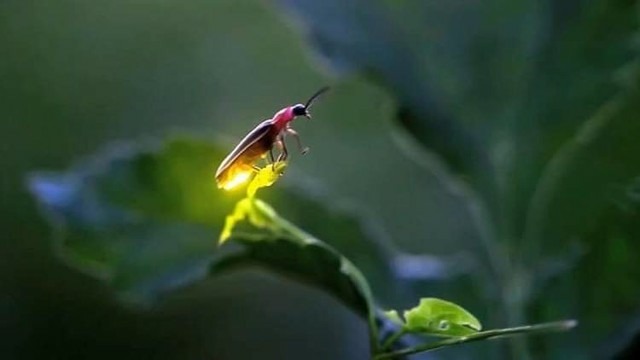 If you want, visitors can also do it at Hai Van Farm - Vam Ho Bird Sanctuary. Try catching fireflies in your hand, secretly sending your wish to the firefly and then releasing those small dots of light to fly back to Ba Lai River; you may achieve your wish.
The number of fireflies is decreasing because of environmental pollution and human intervention. But in Vam Ho, whether moonlit night or night, fireflies still appear in the willow groves by the Ba Lai River. This shows that this place still maintains a clean and green environment.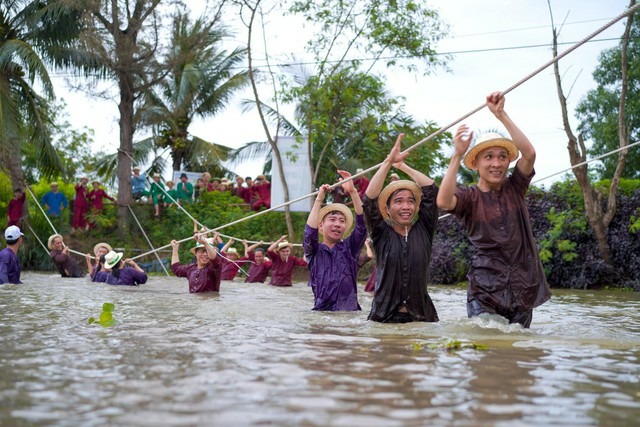 Not only that, this place's rustic and rustic dishes are also an attraction for tourists to visit. In addition to dishes such as mussel, pancakes served with clean vegetables from the farm, tong fish fried with potatoes, fish braised in a clay pot, shredded banana flowers, and breadfruit juice. Visitors can also catch fish and shrimp, prepare them, or cut water coconuts in the garden. Pick and enjoy rustic countryside cork fruit eaten with salt and chili on the river or a rural cork hotpot cooked with fresh fish caught from the Ba Lai River, which is delicious and unique.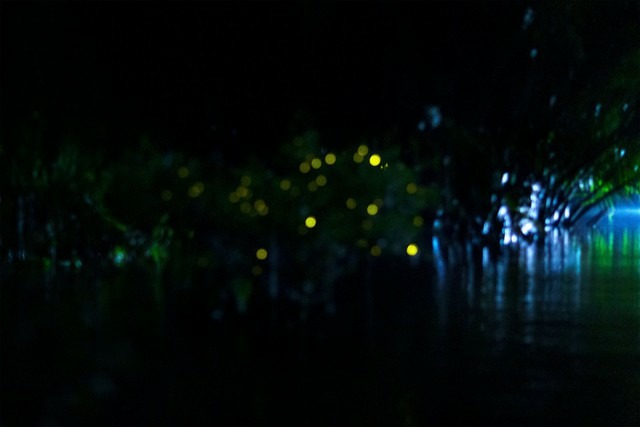 The eco-tourism area of Hai Van Farm - Vam Ho Bird Sanctuary is offering a 2-day, 1-night tour package for 1 person for 950,000 VND. From the center of Ben Tre city, visitors go through Giong Trom to Tan Xuan, Ba Tri district, a distance of about 30 km.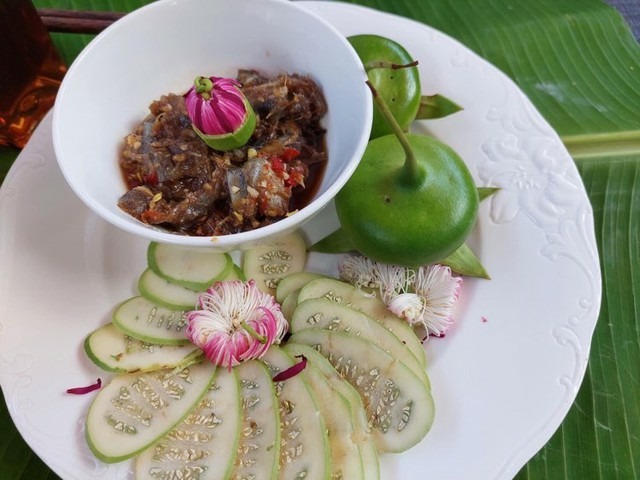 Read more: Thoi Son islet is a paradise in the garden of the Tien Giang river
Down the Hau River to visit the rich and green My Phuoc islet
You might be interested in