Nguyen Quynh Trang (Hanoi), detailed the destinations with beautiful scenery, where to enjoy typical cuisine… in 3 days 2 nights in Ha Giang.
As a travel blogger, Nguyen Quynh Trang said that going to many places, discovering new things, will bring countless valuable experiences. The 9x girl started making each trip to record memorable moments in her life.
After each trip, Quynh Trang begins to write about her experiences about the places she has been to. Each new land always has countless things that 9x girls need to share. But, after all, what remains in Quynh Trang is an understanding of life, people, and, importantly, a better understanding of herself.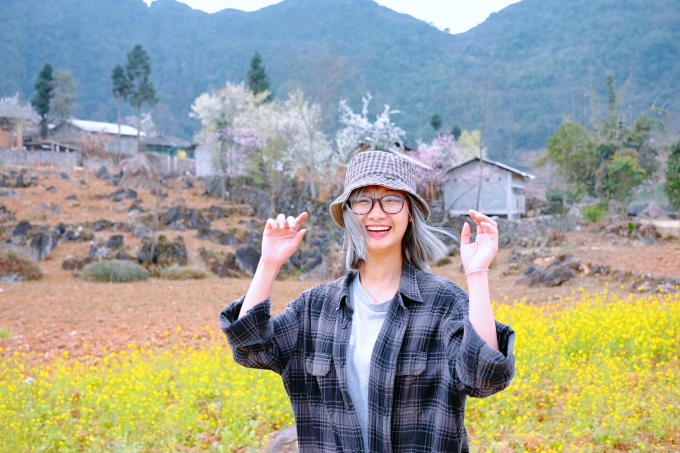 Quynh Trang likes to go to Ha Giang in spring the most.
In many places that have been to, it is the scenery, nature and people in Ha Giang that have left a good and unforgettable impression on the Hanoi girl. Quynh Trang said she had been to the rocky plateau many times a year, whenever she had the opportunity, but she liked to spring the most because it left her with so many emotions when stopping here.
Here are the travel experiences for 3 days and 2 nights that Quynh Trang has drawn up after many times placing earthquakes on the rocky plateau.
Moving Hanoi – Ha Giang
Departure at 9pm at My Dinh bus station (Hanoi) and arrive in Ha Giang at 5am. You can choose Bang Phan garage, with a palace car, a private compartment for 2 people.
Health declaration
When you get on the bus, you will be given a medical declaration, note that you must first declare where the travel schedule starts or it will take time to declare it again later.
You will have your temperature checked, and each person will be handed a paper stub as a passport when moving in Ha Giang.
Car rental
Rent motorbikes of Giang Son at an affordable price. You should check the car carefully because of the long journey, many sleeve bends, bad roads… Renting a car here, you are prepared from raincoats, rain boots, drinking water, tourist maps, free sleeping places fees and showering and changing…
Staying in Ha Giang
In Dong Van, Quynh Trang chose Hoang Than's ancient house at 10 Old Street, priced at 100,000 VND per person. Or choose Golden Bee Meo Vac with a lovely price of only 230,000 VND per room for one night.
Places to eat
Breakfast at Pho Nga Cong. Remember to buy more snacks because you don't always see a restaurant when you're hungry. And I often buy more sticky rice to take on the road. When coming to Ha Giang, don't forget to eat grilled food at Dong Van old town, the second restaurant coming out from the old town.
In addition, you can have breakfast rolls at Ba Ha; eat at Ong Vang BBQ cheap and delicious. In Tu San Alley, there is a third barbecue restaurant, counting from where the boat goes up – where there is a delicious dish of stream fish with grilled shrimp; Enjoy sour pho at Hien Luong restaurant.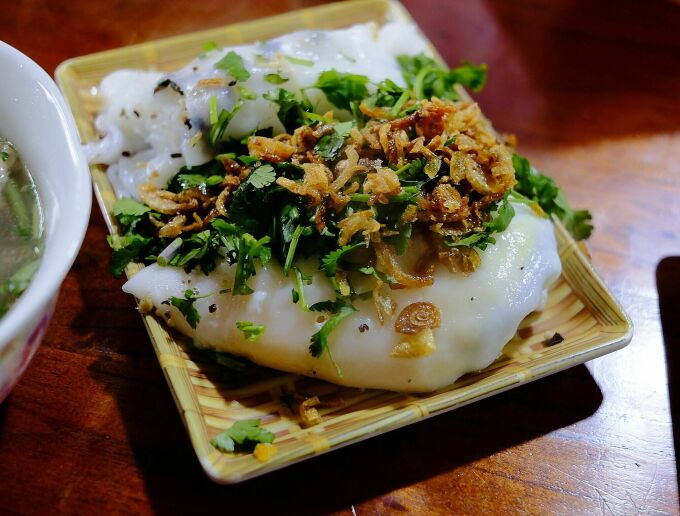 Dong Van roll cake – one of the typical dishes in Ha Giang.
Sightseeing itinerary
Day 1 : In the morning at 5 am to Ha Giang city, rent a car at Ms. Giang Son's shop, so you can rest for free and do personal hygiene, have breakfast, and then rent a motorbike back to the rocky plateau.
The first day's itinerary is Ha Giang city – Quan Ba ​​- Double mountain – Yen Minh – Tham Ma slope – Pho Bang – Pao's house – stay at Tt. Dong Van.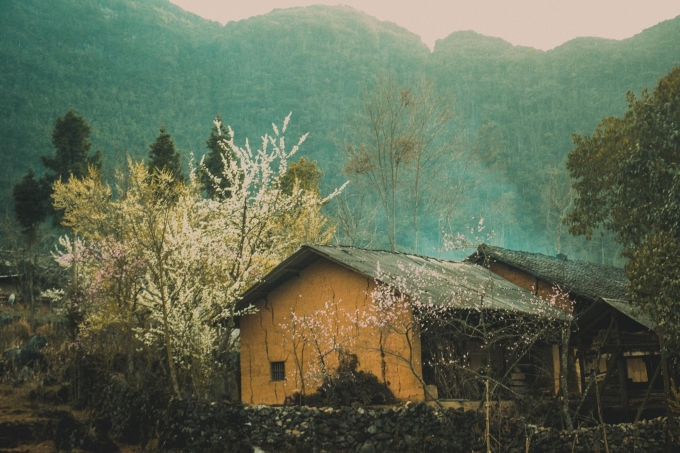 Flowers blooming in the dew, the beauty of the village, the ancient roofs… invite you to spring Ha Giang.
Day 2 : Explore Lao Xa village (From Sung La center, go nearly 2 km to the junction, there is a pretty clear signboard, if you pay attention, you will see it right away, turn left about 4 km to Lao Xa village) – Lung Cu flagpole – Go to Son Vi to attend the fair – stay at Meo Vac.
Day 3 : Go to the morning market in Meo Vac – experience eating Thang Co and men men, local five-color sticky rice – Du Gia – Ha Giang city – take the 8-hour bus ride back to Hanoi.
The above journey has brought Quynh Trang many interesting experiences in Ha Giang. "For me, the rocky plateau is always a favorite destination no matter what time of year," 9x Hanoi shared. Follow (vnexpress)
Photo: Internet
You might be interested in