Immediately update the destinations in Yen Minh Ha Giang possessing a beautiful picture, making visitors from all over the world fall in love.
Most popular destinations in Yen Minh Ha Giang

1. Yen Minh pine forest
The most checked-in destination in Yen Minh Ha Giang is probably Yen Minh pine forest – a beautiful forest located 100 km northeast of Ha Giang's city center. This pine forest runs along Highway 4, bringing wild and fresh beauty like a miniature Da Lat.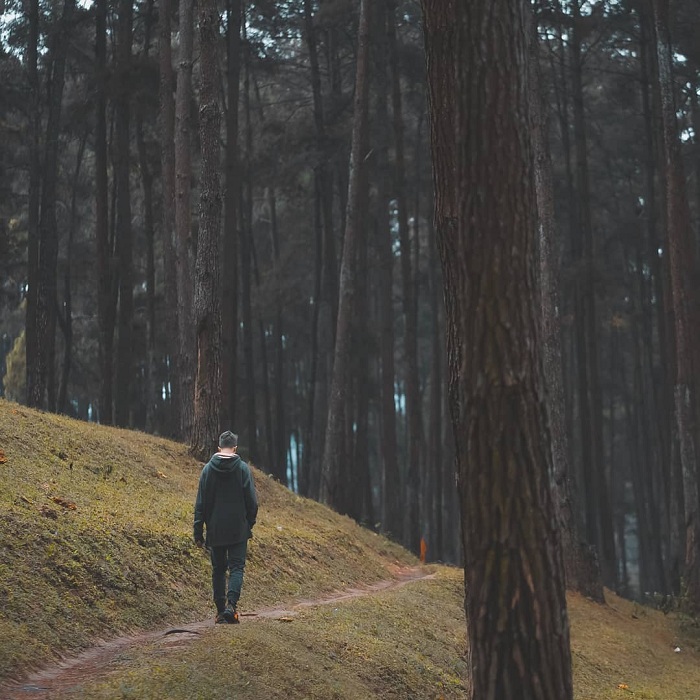 Pine forest is located 100 km from the center of Ha Giang city. Photo: @thieuduth

Nearly everyone who travels to Ha Giang wants to stop at this beautiful pine forest to see the rows of old green pine trees, spreading the foliage to cover the long way and painting a blurry scene on misty days. Just try once to Yen Minh pine forest, you will immediately be mesmerized by the beauty of this place.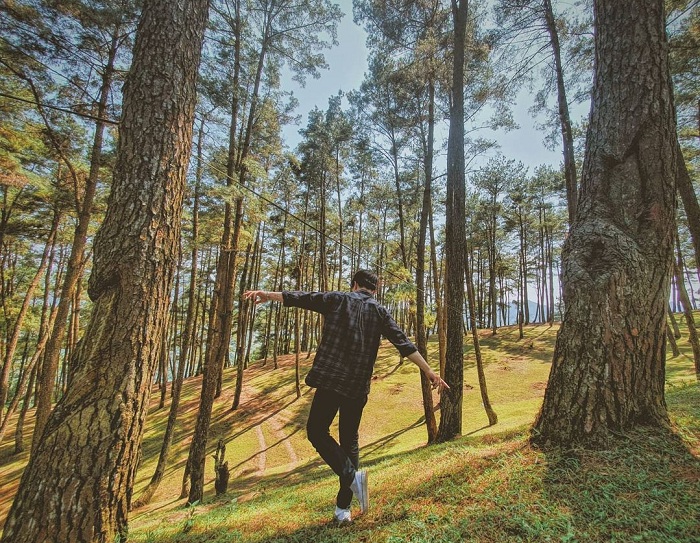 This destination is known as a "miniature Da Lat". Photo: @drewnguyyen

To reach this beautiful pine forest, visitors just need to go through Quan Ba ​​heaven gate about 30 km. From here you will meet Can Ty bridge with a signpost indicating the way to Yen Minh 41 km. You keep going in this direction and you will come to the green coniferous forest in the middle of the sky, which are beautiful tall and straight pines.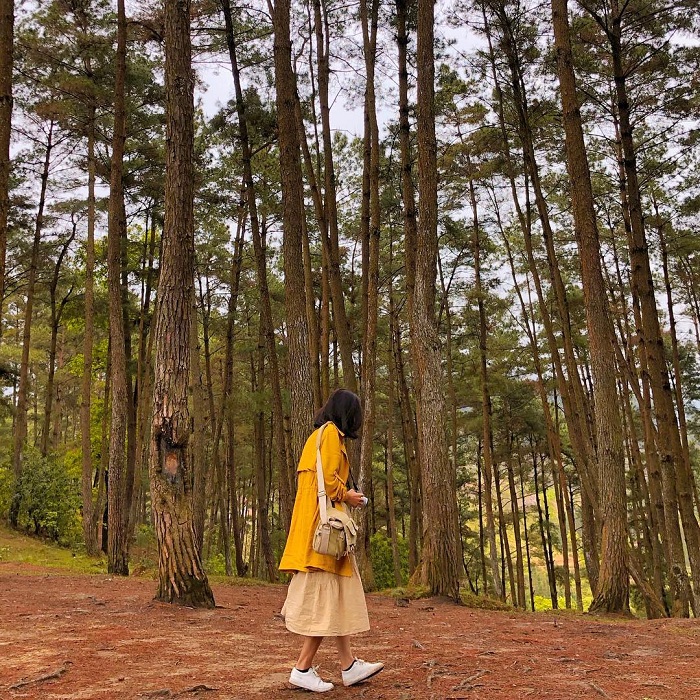 Peaceful, green pine forest scene in Yen Minh. Photo: @yuu.yenn

Thanks to being separate from the city center, the Yen Minh pine hills are very peaceful and quiet. Here, the green grasslands spread across the hills, the golden sunlight crept through each beautiful and poetic foliage. Walking into the middle of the pine forest, you feel like you are in Da Lat because of the romantic and sweet beauty of the forest.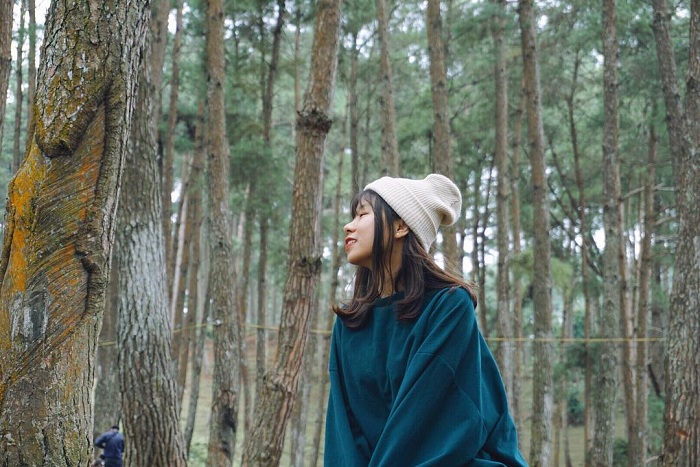 Coming here, you will surely have a good check-in photo to bring home. Photo: @jj_hwen

Today, the Yen Minh pine forest is a favorite destination for many young people when traveling to Yen Minh Ha Giang. Coming here, you can freely explore the beautiful scenery of the pine forest, take a few photos to check-in or organize camping or picnic under the cool foliage of tall old pine trees.
>See more:  Top 12 places to visit Dong Van, Ha Giang 'virtual life'

2. Du Gia
In recent years, Du Gia has become a destination in Yen Minh Ha Giang that is loved by many young people. This is a commune in the Yen Minh district, 110 km from the city center. Among many other beautiful Northwest villages, Du Gia is loved for the beauty of peace, simplicity and wildness.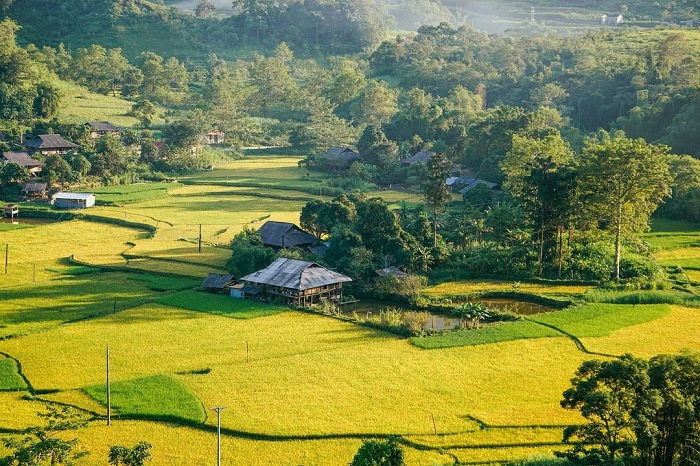 A peaceful little corner in Du Gia. Photo: @zidane_ooi

Currently, there are 2 roads to Du Gia, one is National Highway 34 + DT176 with a length of 70 km. However, this road is bad and difficult to go. Most tourists traveling in Ha Giang choose to go in the direction of National Highway 4C to Mau Due and go to DT181 to enjoy the peaceful beauty and admire the beautiful villages even though the distance is up to 110 km.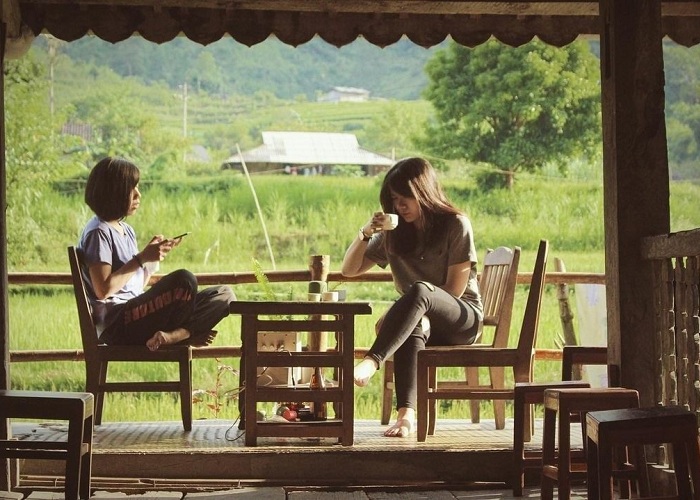 The beautiful natural picture at Du Gia Homestay. Photo: @dugiahomestay

Coming to Du Gia village, visitors immediately sink into a super beautiful natural picture. Each season of the year, Du Gia wears a different shirt. In spring, there are pink peach blossoms here, in summer there are green rice fields and cornfields. Autumn has golden terraced fields. And winter is the quiet color of the cold weather of the rocky plateau.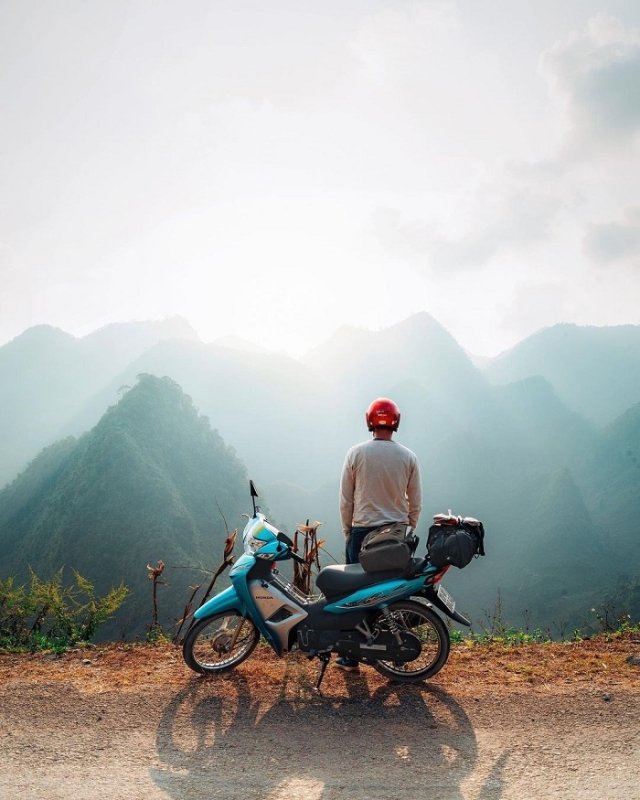 The majestic scenery in Du Gia captivates travelers. Photo: @dugiahomestay

The best thing when coming to Du Gia is probably feeling the breath of life of the people here. You will be able to walk around the villages, go to the stream to bathe, go fishing and enjoy the delicious specialties of the land of Yen Minh, Ha Giang. So many exciting activities and experiences await.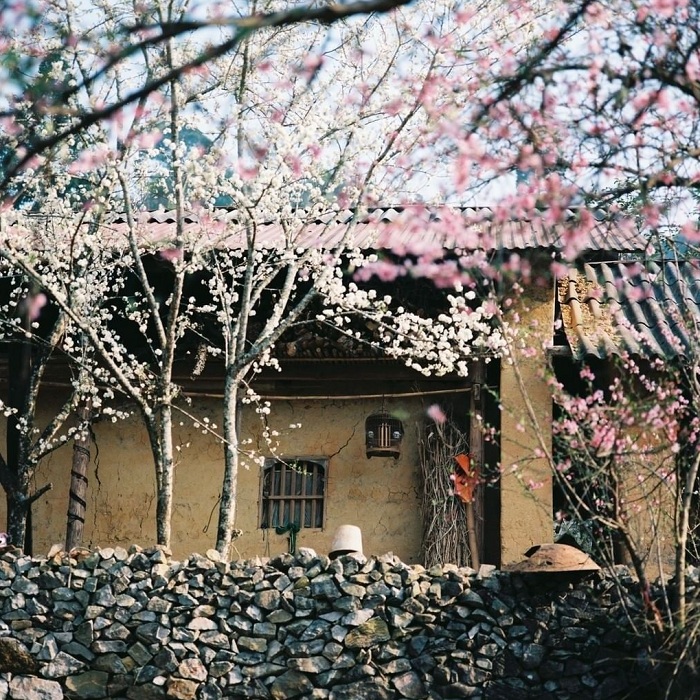 Spring is picturesque in Du Gia. Photo: @dugiahomestay

Today, Du Gia has been relatively developed in terms of tourism. There are many homestays springing up to serve tourists coming here to experience. The feeling of waking up in a remote place with cool air, with birds chirping without work pressure, not having to be crowded on the road is also something worth trying when checking in to the destination in Yen Minh Ha. This Jiang.
 

3. Upper Street 
In the journey to discover Ha Giang , you can also take the time to visit the Upper Street. This is a commune in Yen Minh district, about 40 km from the district center. Although this place is still a relatively new coordinate for many tourists. However, this place possesses unique beautiful scenery with many impressive destinations.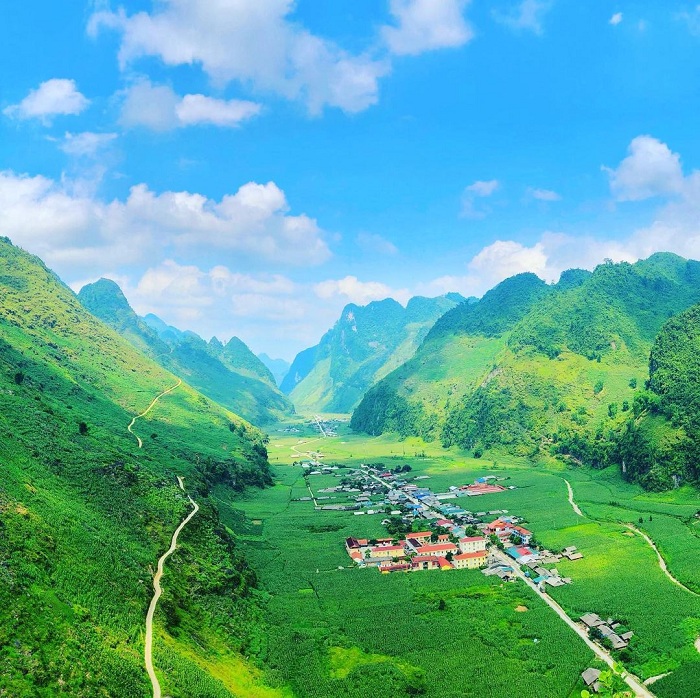 The picture of green nature in Upper Street. Photo: @nikko.9x
What does Thuong Street in Yen Minh have to offer tourists? Perhaps, the attraction of this highland commune comes from the system of caves and relics, art-historical architecture in the area. About Thuong Street, you will have a very different feeling about Ha Giang tourism. It is a blend of unspoiled natural pictures and mysterious and unique destinations.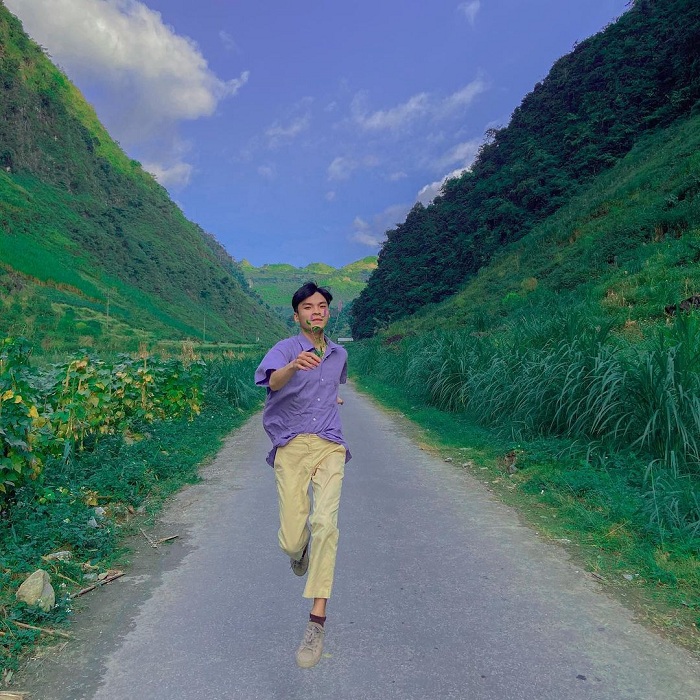 Beautiful green roads in Duong Thuong, Yen Minh. Photo: @mito.2610
Duong Thuong commune is a small commune located in the middle of a flat valley, surrounded by rice fields and green hills. Duong Thuong village is surrounded by high mountains, always full of peaceful and poetic feelings. Come here, just follow the small road to the village, the two sides are cornfields, rocky beaches, … also beautiful enough for you to take pictures.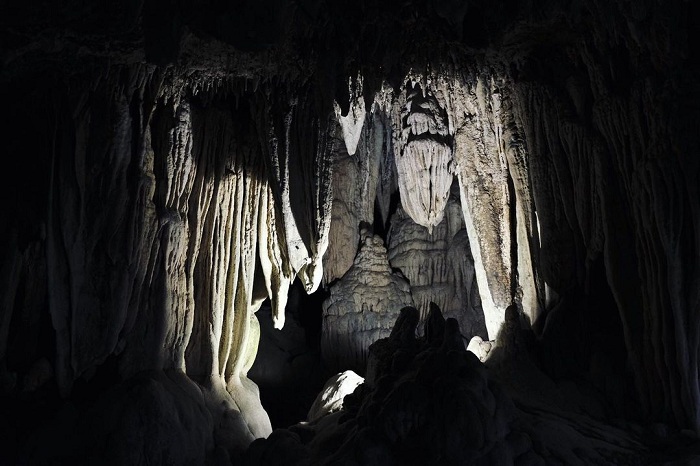 Coming here, you have the opportunity to explore the beautiful caves. Photo: @_pygmejnacestach_

In addition, in Thuong Yen Minh Street, there are relics such as the Co Cai cave, stone wall, Sung Chu Da relic site. These are all destinations that if you have time, you should learn to see that Ha Giang does not only have mountains and forests, terraced fields or triangles. Ha Giang is beautiful, unspoiled and contains many historical values.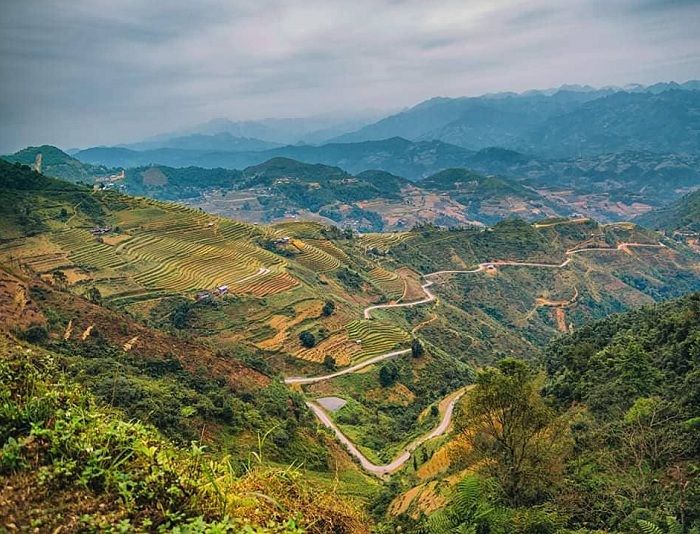 Beautiful natural picture in Thuong Ha Giang Street. Photo: @wal.photo

Today there are many destinations in Yen Minh Ha Giang that you can explore to enjoy a beautiful journey on the rocky plateau land. In, Yen Minh, Du Gia, and Duong Thuong pine forests and 3 most beautiful and famous coordinates that you should check in once. 
 
Photo: Instagram
You might be interested in