Mr. Trong designed mobihome in combination with truck sales, taking his wife and children on a picnic, escaping from a confined life because of Covid-19.
A year of the Covid-19 epidemic, the small coffee shop of Mr. Phung Khac Trong's family (31 years old) in Tan Bien town, Tay Ninh, often had to close or only sell take-out. Also, because of the epidemic, his 3-year-old son just babbled because of a long time off from school and could not meet anyone. Confined to life within 4 walls, in February 2021, Mr. Trong started working as a mobile vending truck, combining with his wife and children to go here and there, experiencing freedom.
When buying a car, Mr. Trong registered a specialized type for mobile sales. The destinations Mr. Trong chose are places near nature, limiting contact with strangers. Photo: NVCC.
The car he chose is a Kia K200 with a batwing, the price of which is about 425 million VND. In addition, wood and iron materials are about 10 million VND, and generators are more than 18 million VND. Mr. Trong consulted the car design idea on foreign YouTube channels, then made 3D drawings and edited them accordingly. To ensure the car complies with the registration law, he made an iron frame to fix the furniture, not welded or directly attached to the car.
After a month, the car was completed with a sales counter on the lower floor and a small room of about 5 m2 on the upper floor for furniture and a bed for the family to rest when going out. Because the car is combined with a food business, there is no bathroom, so he brings a camping tent instead.
The family started with trips to places in Tay Ninh such as Ma Thien Lanh valley, the West canal, or other unspoiled places where they could stop. Here, Mr. Trong and his wife can fish together, have barbecue parties, and their son freely learns about nature and makes friends with small animals.
Mr. Trong shared that although he used to love to travel, he had a small child who needed to plan in detail and prepare many things to bring, so he was very hesitant. After making a "mobile home," he can take his wife and children around whenever he has free time without worrying about food and accommodation. Especially after the trips, he noticed that his children were more active, interested in learning, and always happy.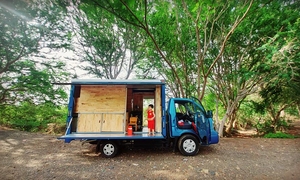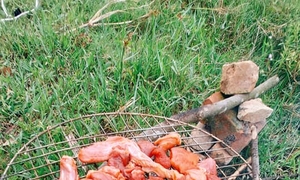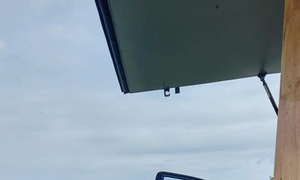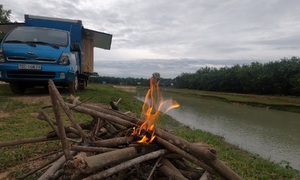 After the epidemic is under control, Mr. Trong will register a mobile coffee shop near tourist attractions or combine sales on the way to travel around Vietnam. "After a difficult year, I realized that human life is too small before natural disasters and epidemics, so if possible, please cherish time and youth to experience, go here and there." Follow vnexpress
You might be interested in