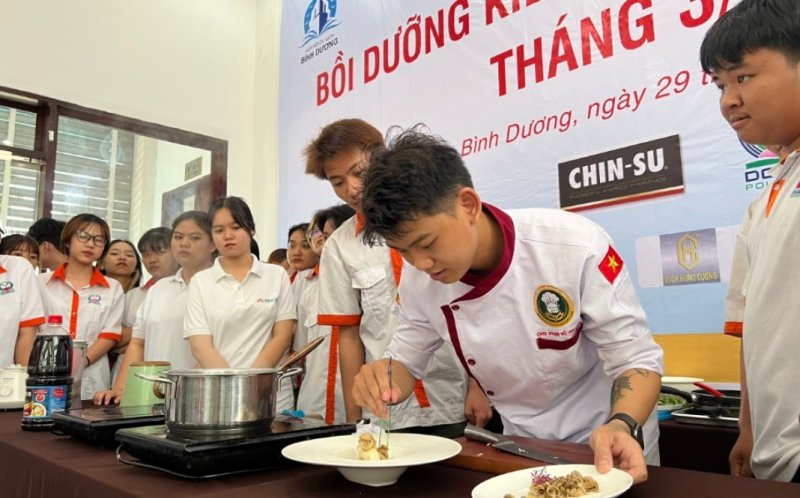 HCMC – Binh Duong's Association of Professional Chefs organized a culinary training session focusing on seafood at the Dong An High-Tech College on March 29.
Chef Pham Vu Nguyen, a member of the association, taught the attendees how to make two dishes: stir-fried shrimp with fruit sauce and grouper fish soup with moringa leaves.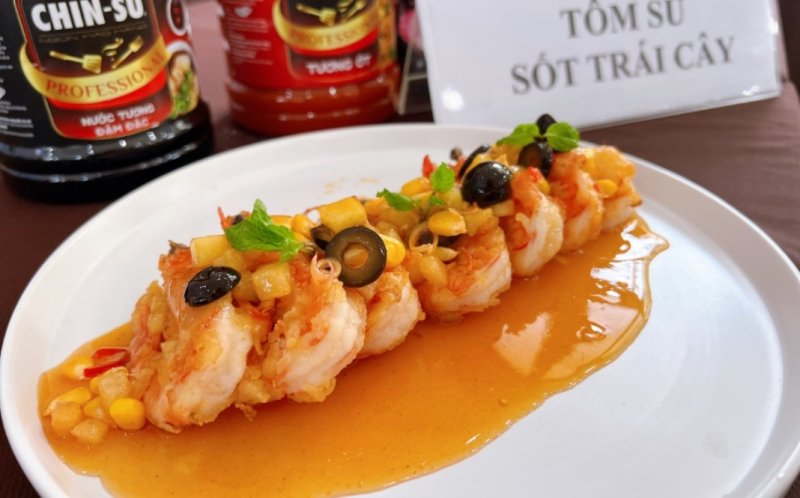 Stir-fried shrimp with fruit sauce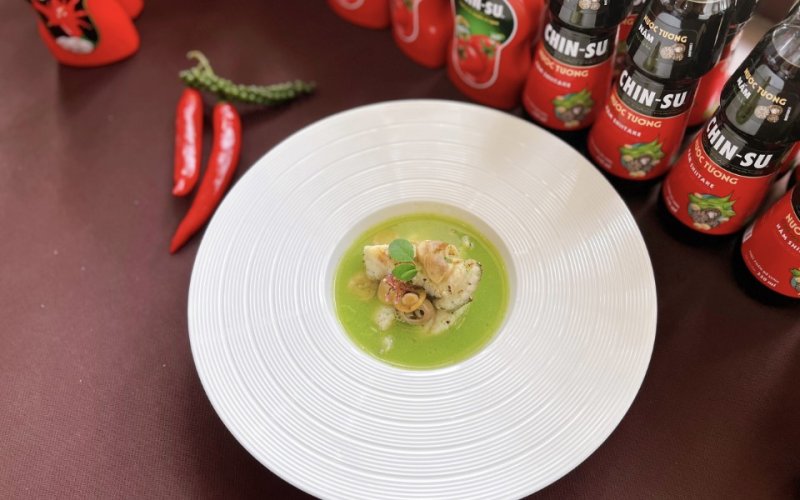 Grouper fish soup with moringa leaves
Nguyen also shared useful tips, helped attendees improve their cooking skills and asked them to cook together.
Over 80 attendees, including students, association members and partners, enjoyed fine dining seafood dishes such as abalone, soft-shell crabs and squids prepared by the Professional Chef Association of Binh Duong Province.
This training session is part of a regular series of activities organized monthly by the Association of Professional Chefs of Binh Duong Province to improve the skills and knowledge of culinary students and young chefs in the province.
Previously, the association also organized interesting culinary training sessions on Binh Duong cuisine, such as chicken and mangosteen salad, fermented shrimp paste hot pot with beef, goat meat, pork and golden-coated Tomahawk beef.
The event was supported by various partners, including Hung Cuong Inox Company, Masan Group, Thanh Nam Food Company and Dong An High-Tech College.
You might be interested in