If you choose to travel to Moc Chau during this New Year, you will have the opportunity to see all three seasons of apricot blossom, apricot blossom, and plum blossom blooming throughout the mountains and forests.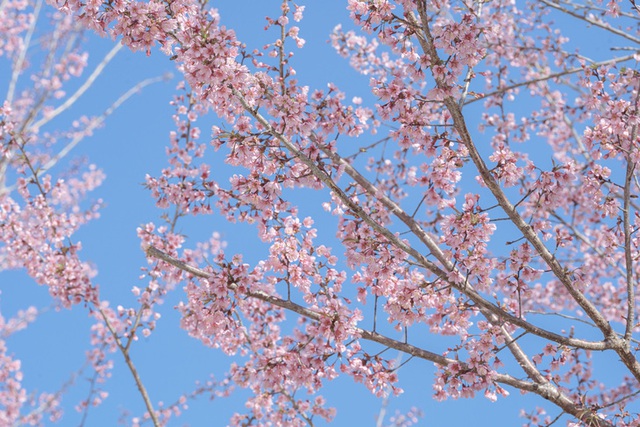 Moc Chau cherry blossoms this year bloom evenly, as beautiful as the scenery in Japan – Photo: QUANG KIEN
Traveling to Moc Chau to enjoy spring flowers
It is rare in Moc Chau (Son La) that all three seasons of apricot blossom, apricot blossom, and plum blossom bloom at the same time. This is the ideal time for tourists to make a spring trip to Moc Chau.
In previous years, to hunt these three flower seasons, you had to go to Moc Chau 3 times a year. Because the main season of each flower is different from 2-3 weeks.
Without an appointment, they bloomed together in time for the Lunar New Year. These Northwest spring flowers make the land of Moc Chau even more beautiful.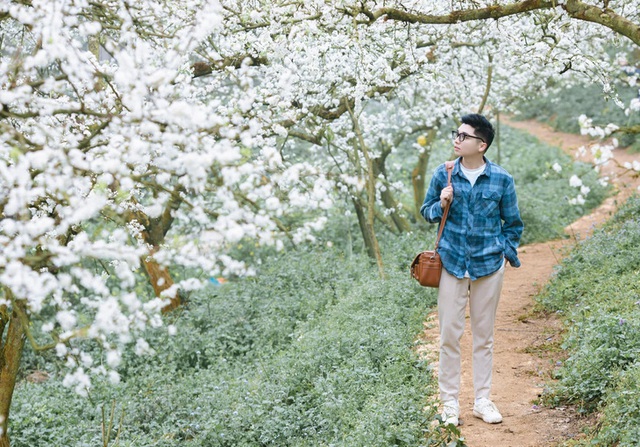 Plum blossoms simultaneously bloomed to create a picture of a fairy scene in Moc Chau this spring – Photo: Chu Duc Giang
Coming to Moc Chau on this holiday, visitors can immerse themselves in the snow-white color of the valley of apricot forest and plum forest.
At the same time, you can also enjoy the sweet beauty of cherry apricot blossoms in the same scenery as Phu Tang.
If you want to keep beautiful photos with these flowers, you can choose vintage-style costumes, brown leather props and style makeup.
In addition, Moc Chau also has many places to rent antique costumes for visitors to get more unique and strange pictures during the Cat New Year.
Moc Chau spring travel destinations captivate people
During this Lunar New Year, you will surely have a headache when choosing a place to go out in Moc Chau, because everywhere is beautiful.
If you want to see apricot blossoms, you can go to the apricot forest valley along Highway 6, the section from Moc Chau town to Son La city. This apricot forest is 20ha wide, planted in a valley 60m lower than the national highway, forming a very beautiful white strip.
The most beautiful cherry blossom viewing spots in Moc Chau this year are Moc Chau square, district police gate, tea village 69, yard 244, Nam Tom cherry apricot hill, Tan Cuong pagoda (sub-area 26/7 township town). Moc Chau)…
Moc Chau plum flowers are too familiar to tourists. You can choose plum blossom viewing spots in Na Ka plum valley, Mu Nau, Tan Lap.
What to eat when traveling to Moc Chau spring?
On this occasion, Moc Chau has many delicious and seasonal dishes to treat visitors. It is a fragrant and greasy fresh milk hot pot. This hot pot is often served with vegetables, tubers and stocky hill chicken.
This is also the time when Moc Chau strawberries are being harvested. This fruit has a natural sweetness and an unforgettable aroma.
Besides, you can also find Tet specialties of the Northwest in Moc Chau such as kitchen buffalo, sausage, five-color sticky rice, do cake…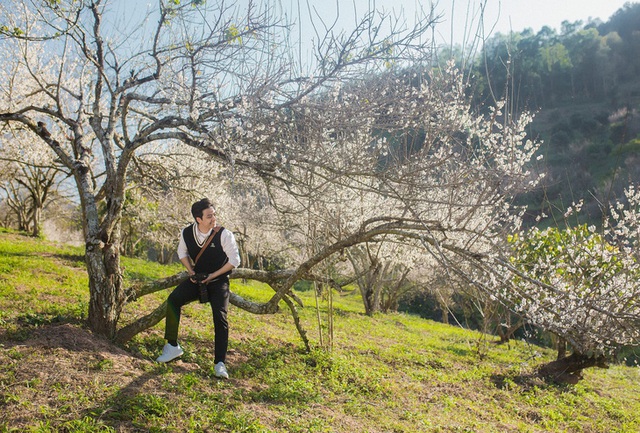 Early spring in the valley of Moc Chau apricot forest makes everyone fall in love – Photo: QUANG KIEN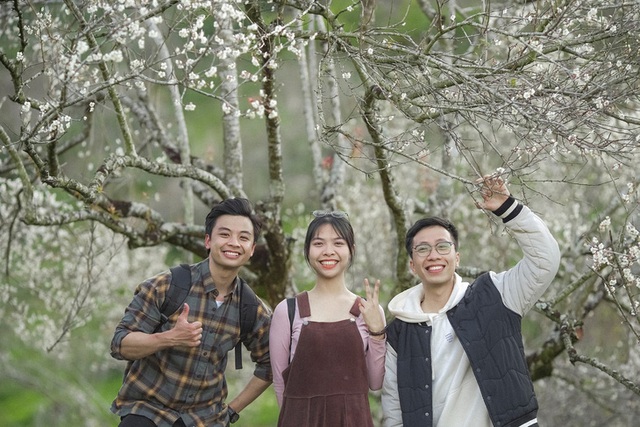 It's great to come to Moc Chau with friends this Tet – Photo: QUANG KIEN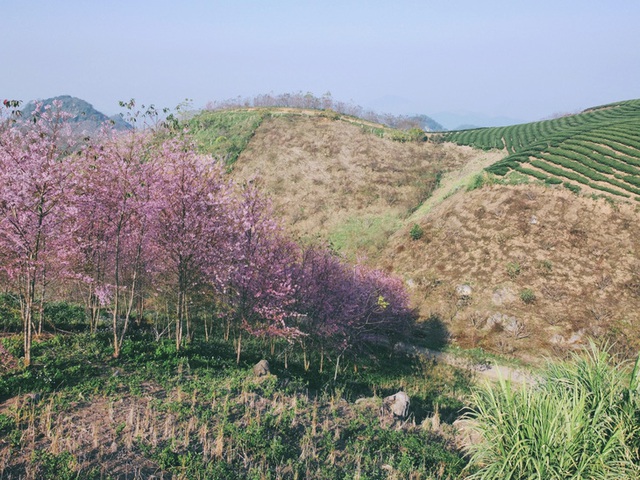 Cherry apricot blossoms at Nam Tom hill – Photo: QUANG KIEN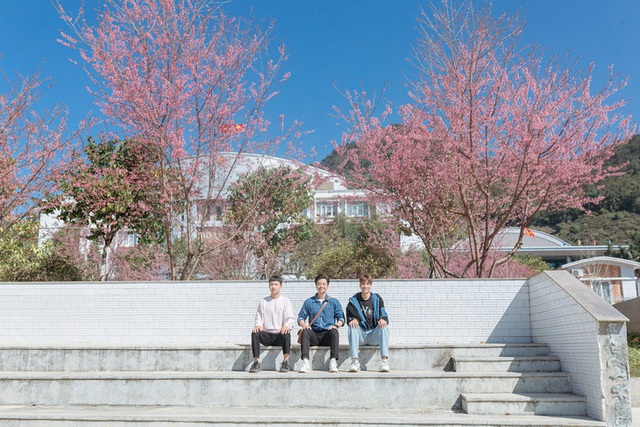 Taking photos in a serious style for visitors who check-in in small groups – Photo: QUANG KIEN
You might be interested in