BINH THUAN – With 250$, you had a holiday with many activities such as going on SUP rowing tour, kayaking, visiting fishing village, resort … for two people.
In addition to fun activities, cuisine, many accommodation facilities in Mui Ne apply for the promotion program during the holidays April 30 – May 1, take advantage of the offer and schedule fun now.
Day 1
From Ho Chi Minh City to Mui Ne, there are many ways to travel, for groups of friends or family, traveling by train will help save money and more convenient because most resorts in Mui Ne have a shuttle bus from Phan Thiet station. Round trip ticket price to train HCM City – Phan Thiet from 200,000 VND / person. Travel time is 3-4 hours
Convenient accommodation facilities moving into the center of Phan Thiet and the center of Mui Ne are concentrated on Nguyen Dinh Chieu Street (Ham Tien, Mui Ne) such as Hoang Ngoc Resort, Meraki Oasis, Seahorse Resort & Spa, Anata Mui Ne Resort Room rates vary from 700,000 to 6 million / night.
On the holiday of April 30, hotels and resorts in Mui Ne launched many incentives for booking up to 40%, in addition to offering vouchers for food and beauty services. However, because the holiday lasts for 4 days, visitors should pay attention to book early to take advantage of the promotions, and at the same time avoid running out of beautiful rooms.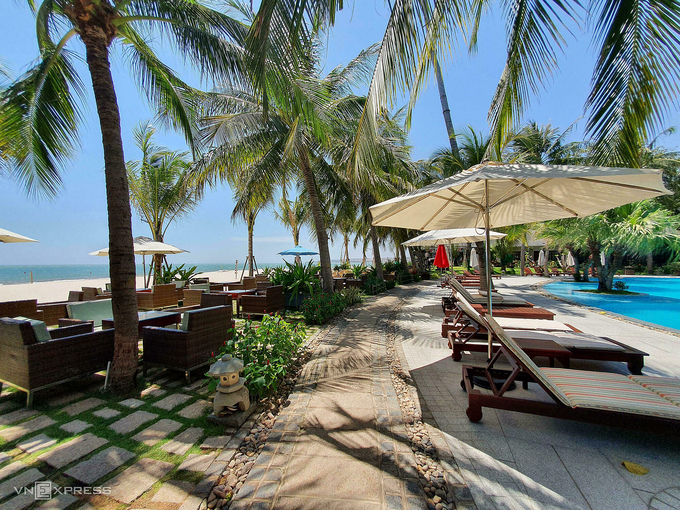 April and May are a good time to travel to Mui Ne. Photo: Thanh Hang
12:00 pm move from the station to the accommodation point, have lunch at the resort or nearby restaurants. End of lunch, guests can check in at 2am or 10 minutes earlier. Many resorts have a private beach for guests to enjoy the first afternoon such as a water motorbike for 500,000 VND / hour, massage at a private spa, watching the sunset on the beach, bar, swimming pool …
At 8:00 pm, everyone has dinner with crab hot pot or hot pot, a specialty of Phan Thiet.
Day 2
Get up and have breakfast early from 6am, then rent a motorbike for 150,000 VND / day. From here, visitors come to the fishing village of Mui Ne, preparing for the day's SUP and kayak tour. Each tour like that costs 250,000 VND / person. On this tour, people can learn or practice SUP, kayak, enjoy the morning with the villagers, visit the coastal houses, watch the people fishing, squid …
If you choose to have fun in Mui Ne, tourists have breakfast at popular fishing village shops, with dishes: banh canh, banh mi sandwich, banh can, fried noodles, beef noodles, pho, grilled meat vermicelli, rice … Price is about 25,000 VND / item. 6 km away from the fishing village of Mui Ne in the direction of Vo Nguyen Giap street is Suoi Tien tourist spot with ticket price of 15,000 VND / adult, 6,000 VND / child.
Ending the tour of Suoi Tien, moving another 5 km on Vo Nguyen Giap road will reach the red sand beach. This is a famous check-in site for young people with adventure games such as sand sliding, off-road driving. With a tour to experience 3 points of fishing village – Suoi Tien – red sand hill, or tourists go on their own or rent a jeep tour for 100,000 VND / person.
The time for the 3 sights mentioned above is about 4 hours. At noon, you should choose eateries near the fishing village area to ensure fresh seafood such as Bien Dong Seafood Restaurant Village, Co Xi Fish Cake Soup … with an average price of 100,000 VND / person.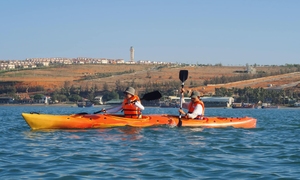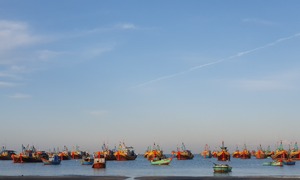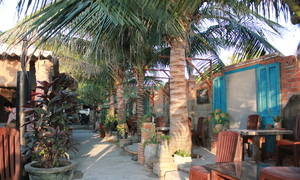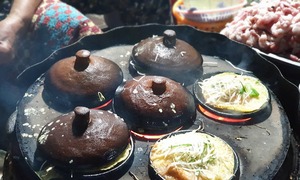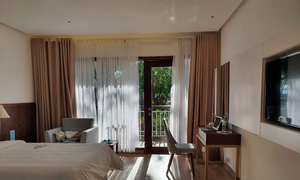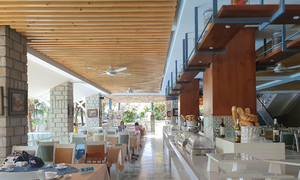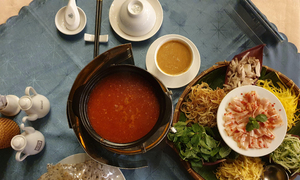 After lunch, either return to the resort or continue walking around Mui Ne to explore cafes such as Lap Lai Coffee Shop, Happy Cafe, Bien Xua … Drink menu is priced from 25,000 VND.
If you want to find a coffee shop with sea view with unique interior design, you can go to Xua Sea. The owner is a husband and wife of a guitarist, with the furniture in the restaurant brought in by guests and friends. The space is small but airy and overlooks the sea, seeing the fishing village.
17:00, visitors stop to eat herring salad on the side of Mui Ne market or Aunt Hai Banh Xeo restaurant located on Hai Ba Trung street, 30 meters from Mui Ne hospital gate to the left. Here serves shrimp pancakes, meat, served with raw vegetables and dipping sauce made from salt or fish stock. The shop sells from 17:00 to 22:00, with the price of 7,000 VND / unit.
7:00 pm return to the resort to clean, rest after a long day, guests have more time to relax at the resort bar, sip a drink and enjoy the sea breeze. Bars in the Phan Thiet – Mui Ne area mostly stop working due to the influence of Covid-19, but you can refer to some bars that also welcome guests such as Chameleon Beach Bar, Nirvana Beach, Dragon Beach, Jibes Bar …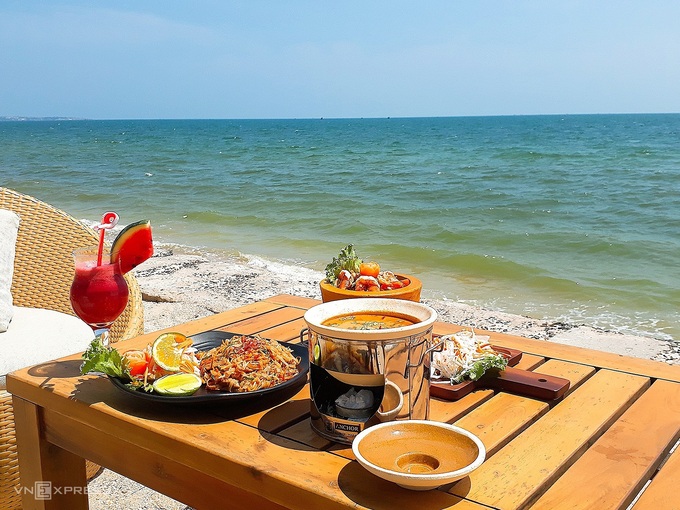 Thai style lunch in Mui Ne. Photo: Thanh Hang
Day 3
After enjoying the breakfast buffet at the resort, guests can go for a walk, check-in on the resort grounds or the beach, and enjoy the last day in no rush, less activity than the first two days.
If you return to Ho Chi Minh City by train, visitors must arrive at Phan Thiet station at 1pm. For the convenience of having lunch and getting to the station in time, guests should check out about half an hour early.
Cost
The trip for two people for 3 days costs 5 million VND including: 650,000 VND (travel by train, motorbike rental, taxi), about 3,600,000 VND for 2 nights of stay (including breakfast; two meals lunch / dinner, shuttle bus from the station), 300,000 VND for outside dining for 3 days; Finally, VND 500,000 is for tickets to visit the experience tour.
Follow vnexpress
You might be interested in