Referring to March 8, many people will immediately think of gifts such as roses, cosmetics, souvenirs, … There are many choices for International Women's Day to give to girls, Mother, sister, grandmother, … So where to buy gifts 8/3 where is the most beautiful and meaningful? Let's join Vinlove to check out the places to buy gifts in Hanoi March 8 that you can refer to!
1. White Tail – a unique destination to buy gifts in Hanoi March 8 
Address: 5B, N. Ba Trieu, Hanoi
For a long time, White Tail has been considered as one of the places to buy gifts in Hanoi on March 8, which many people trust and choose. The lovely decor store is located in Ba Trieu Lane. Here you will be lost in a world of many unique decor items with cute, gentle conpect, suitable for choosing gifts for girls.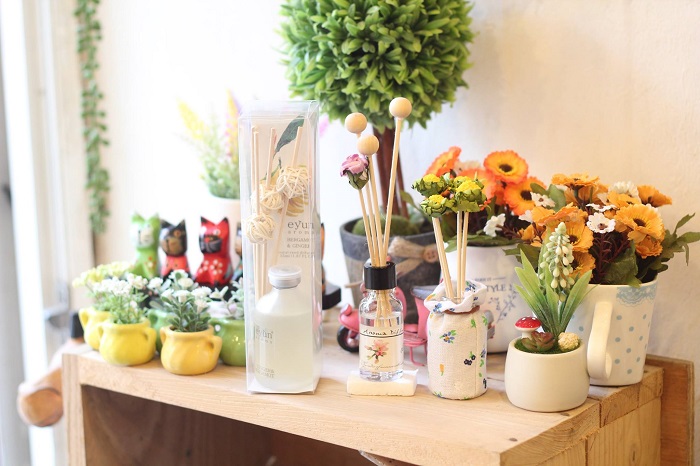 White Tail Shop
The owner of the White Tail store is a pretty young person, with a taste that catches "trend". So the items in the shop are very eye-catching, unique with many delicate and gentle options such as aromatherapy, fortune items, decor, glass balls, jewelry boxes, watches,. .. 
The product prices here are reasonable, the service staff is friendly. On the occasion of March 8, this is definitely a place to buy meaningful gifts for loved women.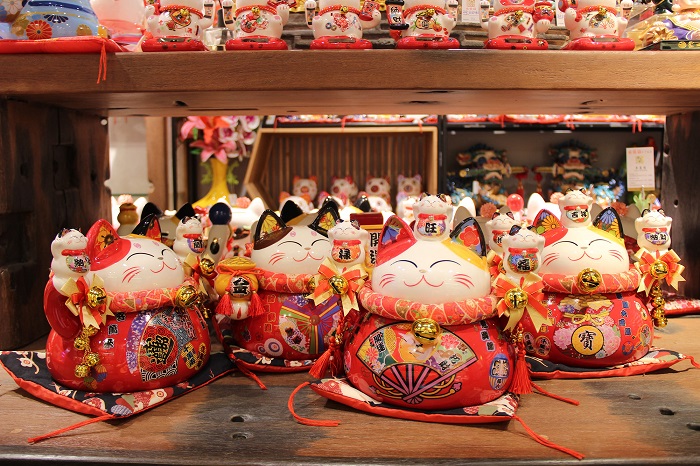 Cat Than Tai
2. Miranda's Jewelry – the place to buy gifts in high-class Hanoi on March 8 
Address: 43 Nguyen Huu Huan, Hoan Kiem, Hanoi
Referring to the places to buy gifts in Hanoi on March 8 , we cannot forget to mention Miranda's Jewelry. This is a famous silver jewelry brand in Vietnam. Although newly established, products here honor the national cultural values ​​with images such as cyclo, lotus, conical hats, …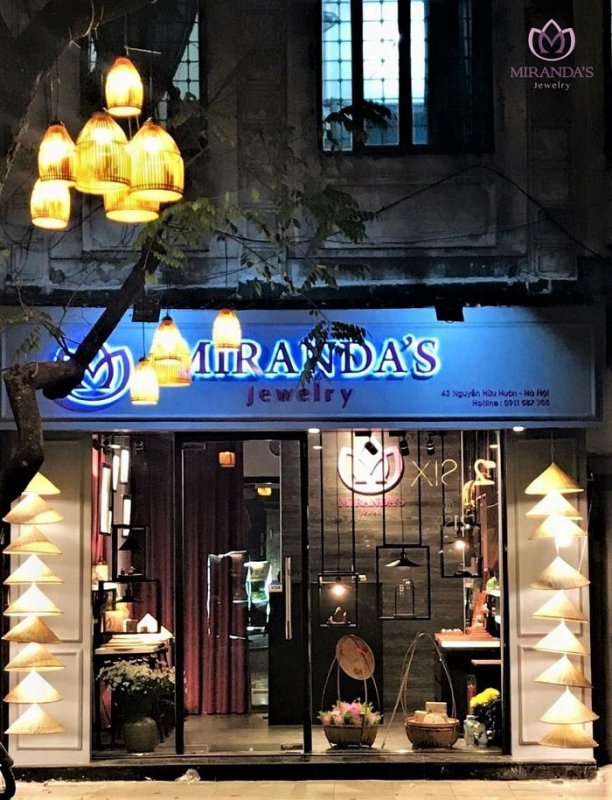 Miranda's Jewelry Shop
At this point, the men will have a multitude of options for women such as earrings, necklaces, bracelets, rings, … Sophisticated and beautiful designs. Especially, Miranda's Jewelry products range from gentle, elegant style suitable for gentle women or items for girls with personality, sophistication, classics, … 
With high aesthetic value, Miranda's Jewelry is a perfect choice, creating surprise, romance, meaning as well as showing the sincere love of the giver to the recipient on the occasion of March 8th.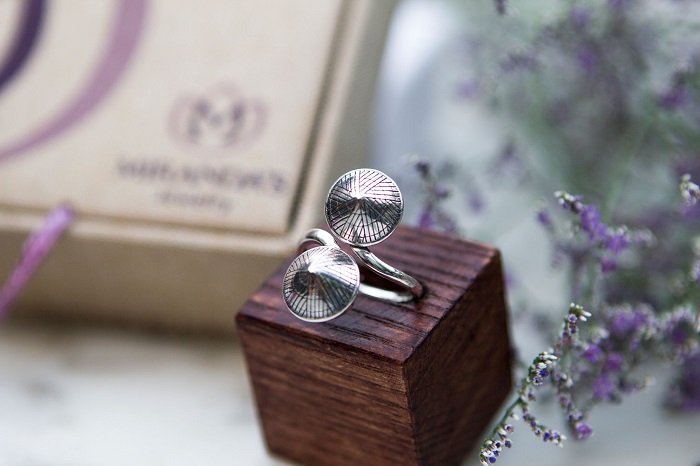 Products here are bold cultural identity
3. Univi – the address to buy beautiful confetti as gifts on March 8 in Hanoi 
Address:  36 Nam Dong, Dong Da, Hanoi
On March 8, flowers are always considered the most popular gift to honor women. Besides traditional fresh flowers, nowadays confetti is also becoming a new choice. In Hanoi, if you want to buy confetti, go to the Univi store, which is the pioneer brand in making handmade confetti products popular in the market.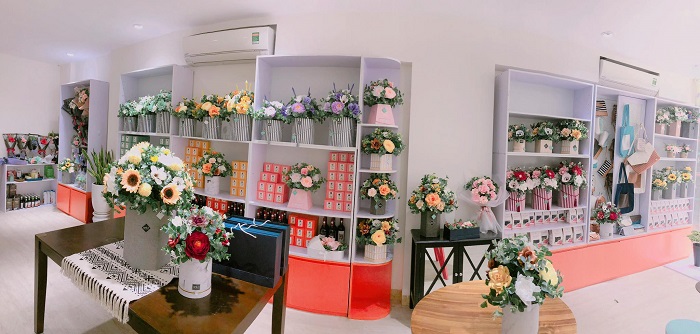 Univi store
Coming to Univi, you will seem to be lost in a confetti paradise, ranging from colors, designs to sizes. The colorful confetti is cleverly combined by the hand to form beautiful bouquets. This gift is guaranteed to make the girls extremely happy when they receive them. 
In addition to confetti, Univi also has many cute handmade cards, decorative pictures for you to have more choices. The space at the store is sweetly decorated. This is a great suggestion for men to choose gifts on the occasion of March 8.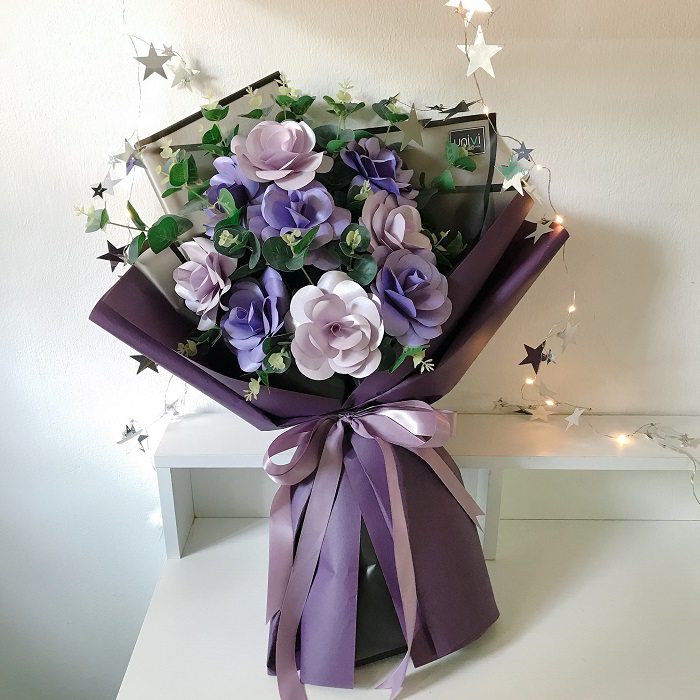 Unique dried flowers
4. The Face Shop – the address to buy gifts in Hanoi March 8 is popular 
Address: Vincom Center 191 Ba Trieu, Hai Ba Trung District, Hanoi
If men do not know where to choose where to buy gifts in Hanoi on March 8 , The Face Shop is a popular name. This is a company specializing in cosmetics, especially natural skin care lines from Korea.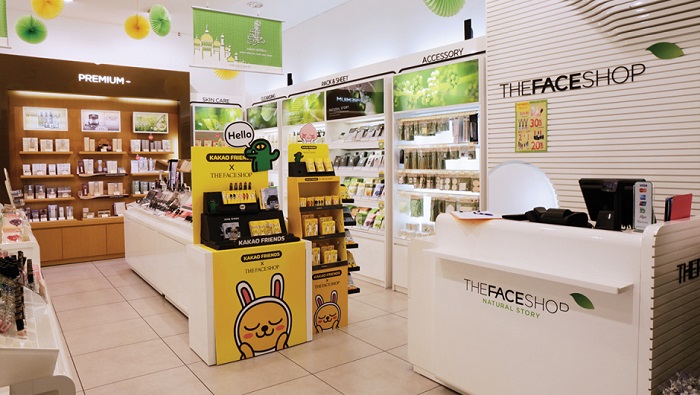 The Face Shop
Cosmetics is always a "favored" gift for women in holidays, especially on March 8. A crimson lipstick, a delicate perfume bottle is sure to bring a lot of happiness to girls. If you are finding it difficult to choose which cosmetics to buy, please ask the help of the counselors at the store!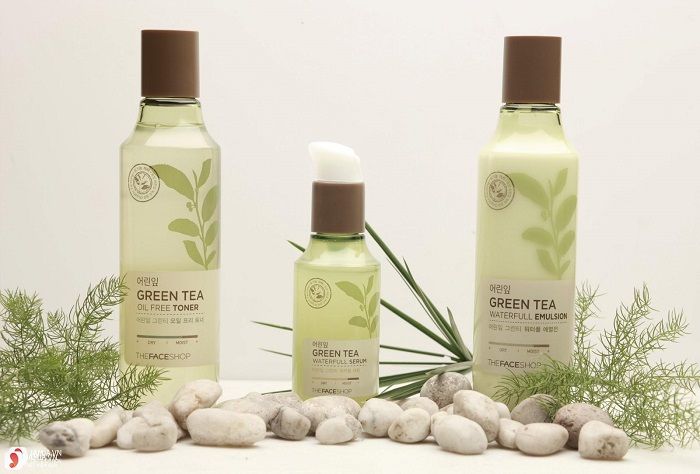 Cosmetics are a great gift 
5. No.23 Floral – an impressive place to buy fresh flowers in Hanoi 
Address: 35A Son Tay, Kim Ma, Ba Dinh District, Hanoi
One of the places to buy gifts in Hanoi March 8 that most people search for is No.23 Floral. This is a very famous injection shop for distributing fresh flowers in Ha Thanh. The shop is impressed by the lovely and cozy design style like a sweet fairy house. The flowers at the store are beautifully packaged with pure pastel colors.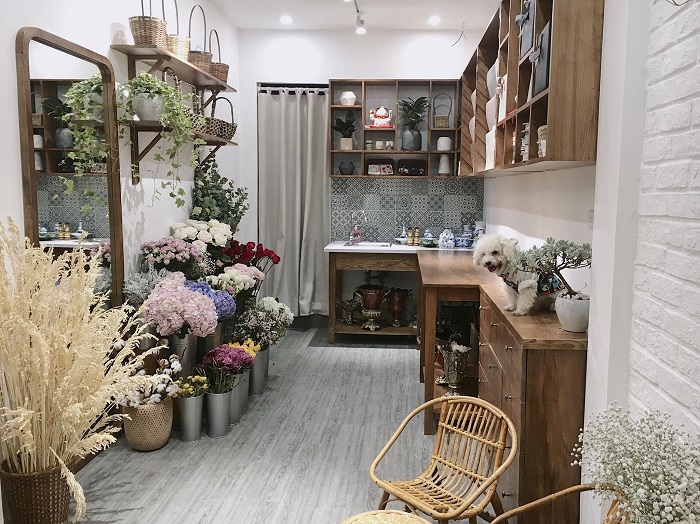 The Store No.23 Floral
The flower patterns here are not overestimated for diversity, mainly: buttercup flowers, roses, baby flowers, … Small flowers are bundled in layers of transparent tissue. subtle combination of color.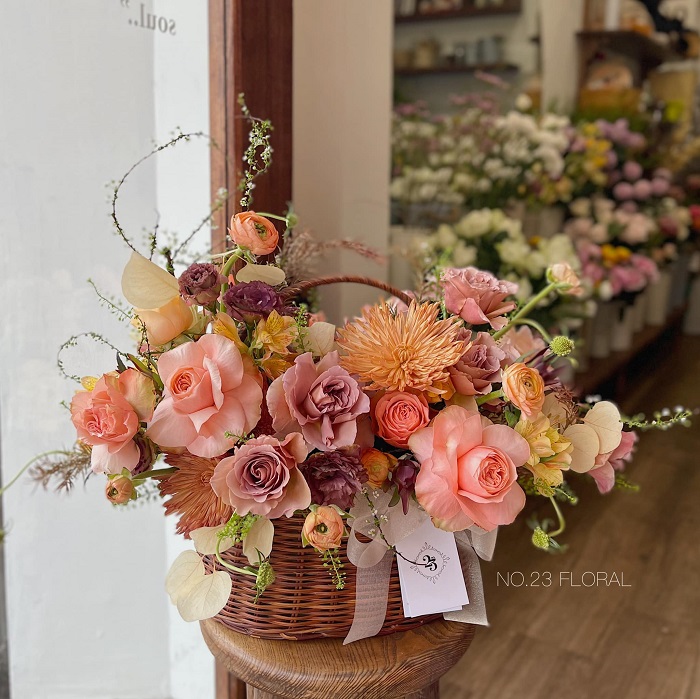 The flowers are packaged very delicately 
6. Teddy Bear Online – a cute destination to buy gifts in Hanoi on March 8 
Address: 42 Xuan Thuy, Cau Giay, Hanoi
The last name that cannot be ignored when looking for a destination to buy gifts in Hanoi on March 8 is Teddy Bear Online. The teddy bears will be a suitable gift for girls with a cute, playful, and gentle personality. The large teddy bears make the recipient remember sweet things every time they hug them.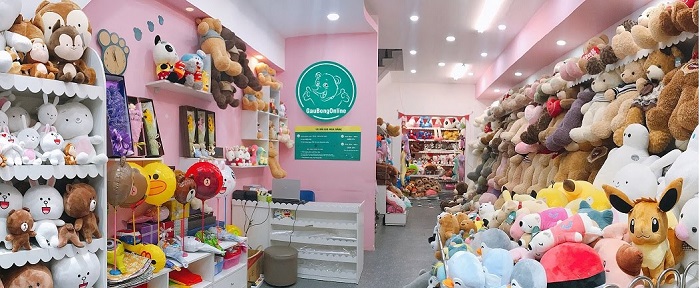 Teddy Bear online shop
In addition, Teddy Bear online store also serves more free services such as: attaching cards, wrapping gifts, …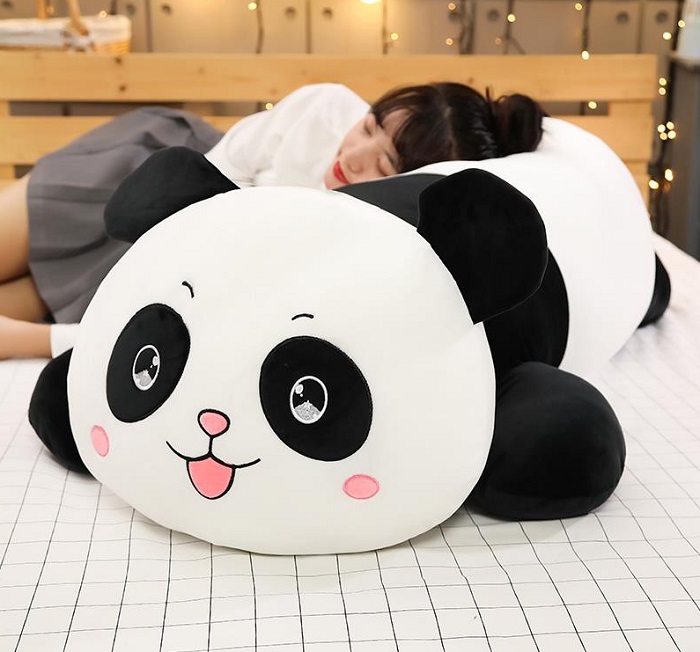 There are many types of large teddy bears 
Above are the places to buy gifts 8/3 in Hanoi that you can visit to choose meaningful items. The gifts on March 8 are not only beautiful, but also contain many messages and emotions. A beautiful dress, a bouquet of fresh flowers filled with love, will make March 8 more meaningful and warmer than ever. 
Photo: Internet
You might be interested in