This morning, February 9, Tet 28, atop Fansipan (Sapa – Lao Cai) the snow continued to fall white, covering the landscape with 60cm of snow.
According to PV Dan Tri , the morning temperature on February 9 at the top of Fansipan is about -3 degrees Celsius, it is cold, and dense snow appears. Since October 2020, this is the first snowfall in this resort.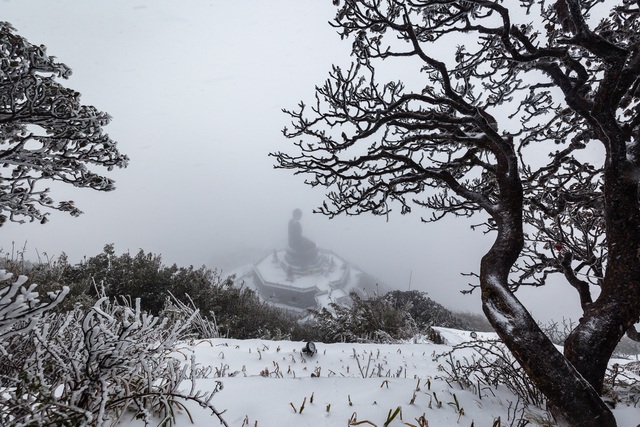 Snow appeared from the morning of February 8 and continued to fall heavily in the morning of February 9. The ice layer is about 60cm thick, covering the landscape white, creating an interesting natural landscape.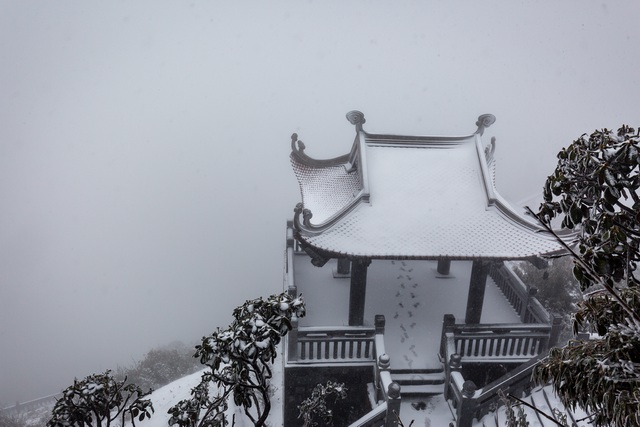 Snowflakes cover the Fansipan Legend spiritual complex and the flagpole floor area of ​​the Roof of Indochina.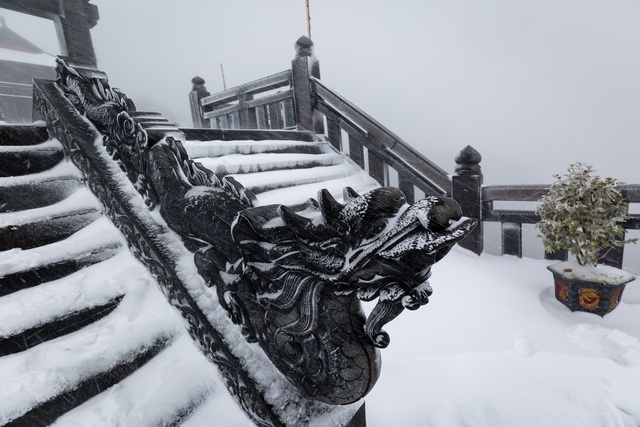 This snowfall is considered rare.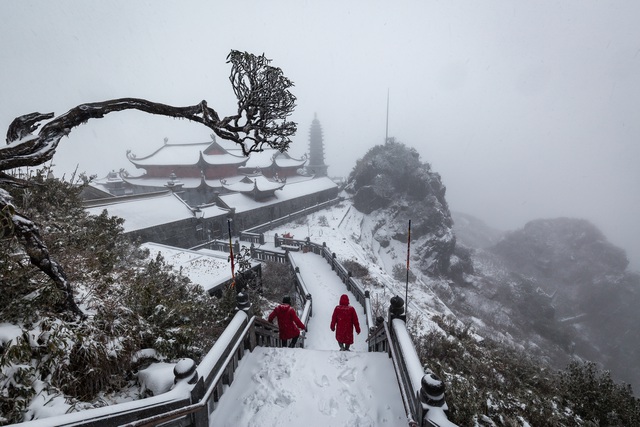 Mr. Luu Minh Hai, Director of the Lao Cai Provincial Hydrometeorology Station, said that the reason for the snowfall on Mount Fansipan was not caused by the low temperature, but by the snowfall in China, the wind on the high is blown south. When snow moves down the mountains in the North of our country, we meet the Hoang Lien Son mountain range, the wind speed decreases, causing snow to fall on the top of Fansipan. This is similar to the snow phenomenon in some deserts that the world has recorded.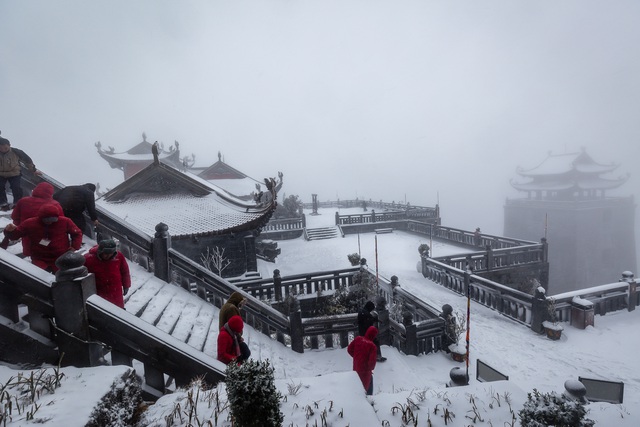 Many tourists from all over flocked to Fansipan this morning to watch the snow fall.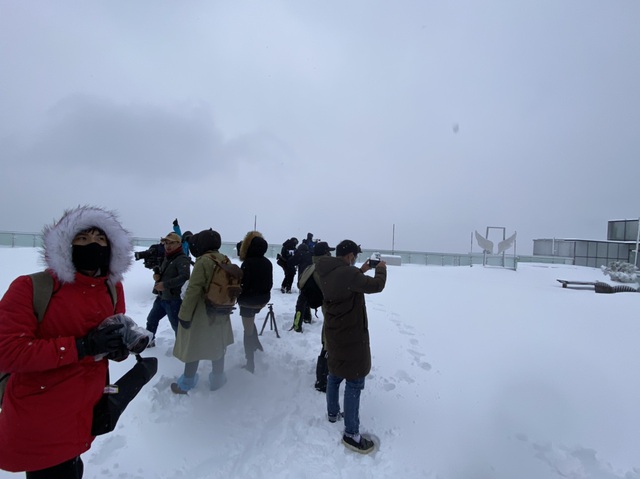 Visitors enjoy taking photos with dense snow and ice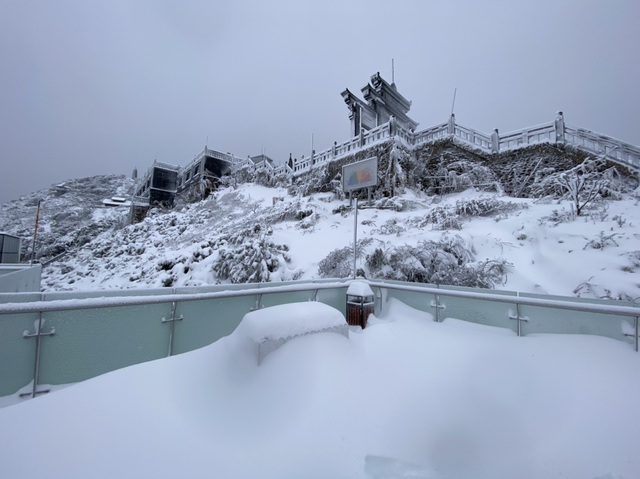 The natural scenery on Mount Fansipan is covered with dense white snow.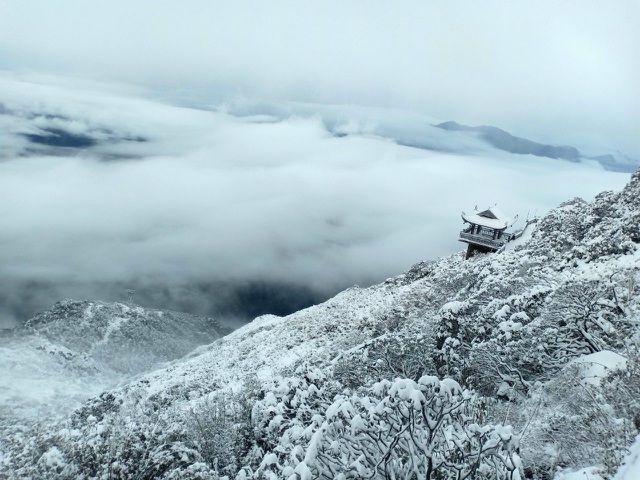 After days of waiting, visitors are satisfied and excited to see snow falling like the middle of the West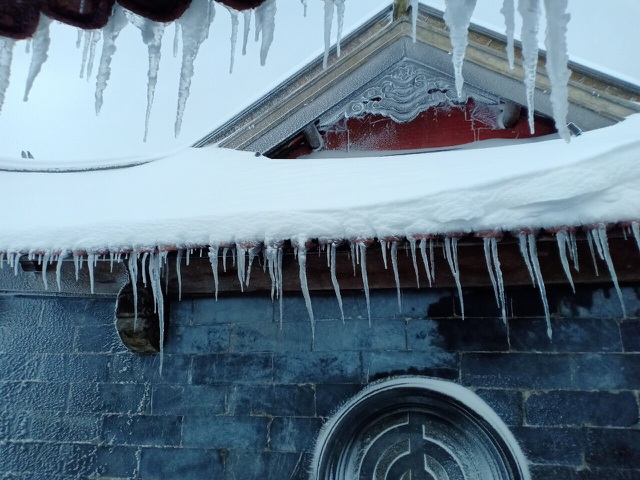 Fansipan is the highest mountain in Indochina, located in the Northwest of Vietnam, between the two provinces of Lao Cai and Lai Chau, about 9 km from Sa Pa (Lao Cai). This is one of the tourist attractions that attracts many tourists thanks to the wild and majestic scenery. In particular, this is also one of the few places in Vietnam where frost and snow are often seen in winter. 
Ha Trang/Dan trí
Photo : To Ba Hieu , H. Ha
You might be interested in