DAK LAK  – Since the child was 8 months old, the 9x couple decided to take their child "from day to day" to explore destinations and enjoy a free life.
Tired of traveling with young children but having to take care of accommodation and travel by any means, more than a year ago, Doan Nguyen Duy Tan (28 years old) and Nguyen Ha My (27 years old) decided to make a "mobile home" to satisfy the passion for travel.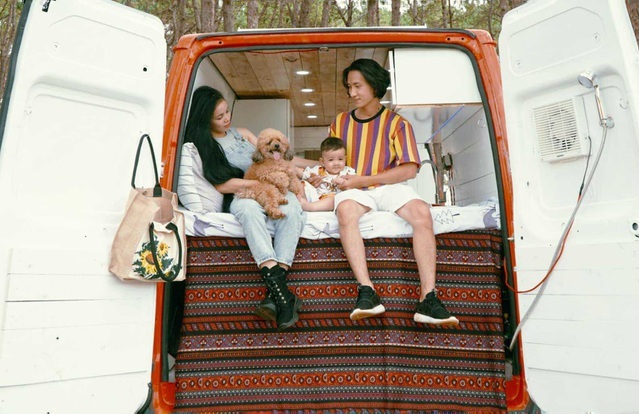 Ha My's family car was renovated with a total cost of 220 million VND. Photo: NVCC .
With the money saved after many years of working, they bought an old 16-seat Ford Transit 2005 for 120 million VND, then converted to a 3-seat car and re-registered it according to regulations under the law. Behind the seating area is designed into a living space of about 7 m2, with full amenities with bed, kitchen, refrigerator, desk, wardrobe, air conditioner, toilet… All electronics used by solar energy, dark to battery use.
Ms. My said, all stages of designing and renovating the car are done by her husband and wife and refer to how to do it online. The most difficult part when making a car is the soundproofing, insulation and electrical conductivity because many materials have to be imported from abroad as well as inexperienced. Many times, when they ran out of money, they had to divide the day to buy wooden planks, the day to buy carpets… After a month of doing it and repairing many times, the couple's "second home" was completed. .
When the son was just 8 months old, family trips were also made. Initially, I went to places near my home in Dak Lak such as Mui Ne, Phan Thiet… and stayed for about a month and then returned. After resting for 1-2 weeks, the family will continue to another location.
During her stay at home, Ms. My noticed that her children were very susceptible to getting sick, which was different from the days of traveling and being outdoors. So the family decided to go through Vietnam continuously for a year, each destination will take 1-2 weeks and then leave. Destinations that have more spots to explore or are suitable for the weather tend to stay longer.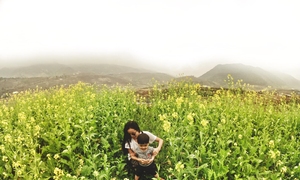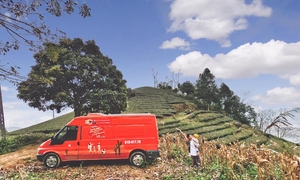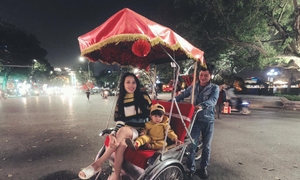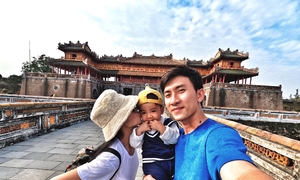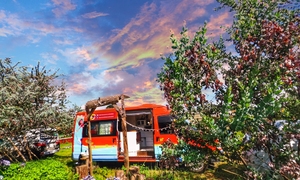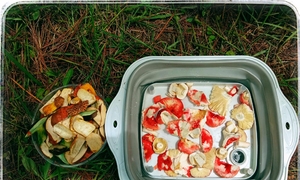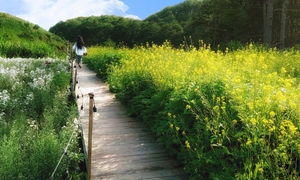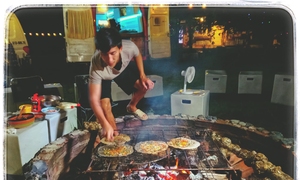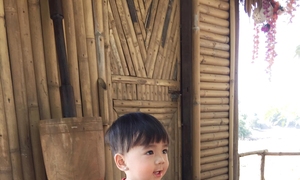 During the journey, the family of 3 said no to resting at hotels and resorts but completely in the car, in mountainous areas, hills or forests, but still prioritized the safety factor. So far, Da Lat is the place where they stay the longest with a period of about 3 months, waiting for the Covid-19 epidemic to be controlled again. My family also likes to stay in Da Lat because the climate is cool, suitable for summer days.
Since having a "mobile home", family trips have become freer and more economical than ever, no longer worrying about food and accommodation. At any beautiful spot, they can also stop and still make sure the members get a rest.
Ms. My said that their decision to travel across Vietnam was partly because of their passion for traveling and discovering the beautiful scenery of the country; but also because she wants her children to experience the outside world, learn skills, especially have a memorable childhood, before they reach school age.
Before that in 2016, My and Tan gave up their fixed jobs with a total monthly income of about 30 million VND in Ho Chi Minh City, to return to Dak Lak to build a garden house, grow vegetables and raise a flock of 20 dogs. Currently, she and her husband have their main source of income from making videos on YouTube and selling online, to ensure their life across the country.
"Many people want to have a stable life and earn a lot of money, but for us, it's different, just having enough to live, not having too many things. What we need most is to experience everything together and enjoy it. precious time when I was young", My sister said about her life now.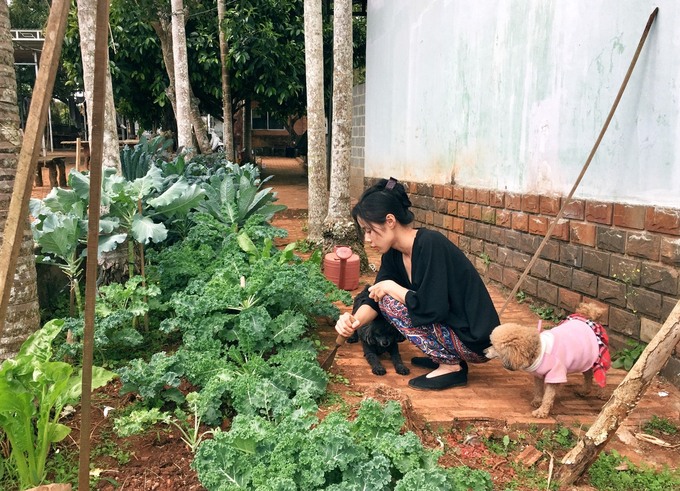 The family's house and vegetable garden in Dak Lak. Photo: NVCC . Follow vnexpress
You might be interested in