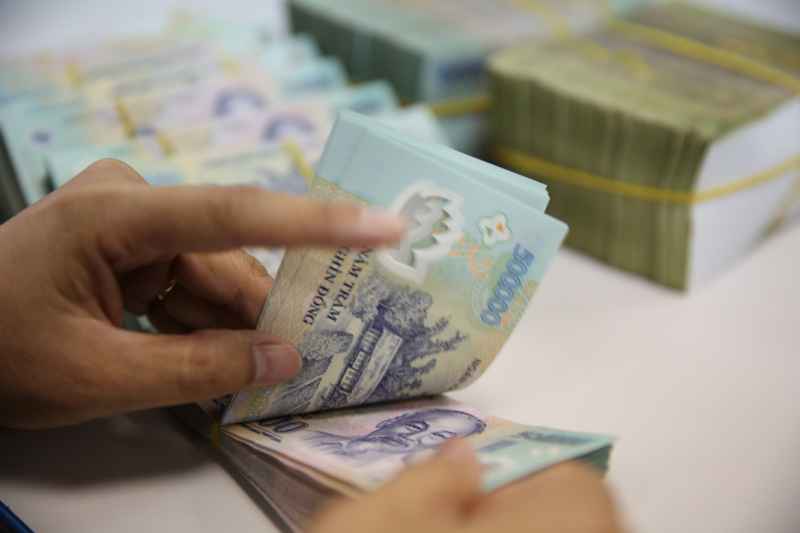 Apart from flagging orders, stringent requirements for clean energy transition, sustainable materials, and low-carbon and eco-friendly production present new challenges to Vietnamese manufacturers
Technical barriers
The prolonged Russia-Ukraine military conflict, escalating inflation, and economic headwinds have prompted many countries to tighten non-tariff imports.
Though Europe has much potential, exporting to this market is no easy task, especially when the European Parliament's new regulations banning the import of agro-products linked to deforestation are approved in the coming time. The new rules will require exporters of agro-products such as coffee, rubber, soybean, wood and palm to ensure that their products have not been planted in areas cleared by deforestation after 2020. This will absolutely affect Vietnamese firms as wooden products, coffee and rubber are the nation's key exports.
According to To Xuan Phuc, managing director of Forest Trends' Forest Policy, Trade, and Finance Initiative, European importers would ask their Vietnamese partners to clarify the origin of those products in the future, which is an enormous challenge for Vietnamese exporters.
They must provide information about quantity, price, product name, origin, and documents proving that their products have not been planted in areas cleared by deforestation or forest degradation.
Meanwhile, the EU's Carbon Border Adjustment Mechanism, a tool to put a price on the carbon emitted during the production of carbon-intensive goods and to address climate change, would make life difficult for Vietnamese exporters amid a plunge in new orders as they may fail to comply with the new regulations due to a lack of information and requirement stringency.
As such, the EU would limit imports of goods that damage the forest or the environment during their production and levy tariffs on those that consume much energy or emit excessive carbon dioxide.
Though free trade agreements (FTA) enable Vietnam to participate more deeply in global supply chains, strict requirements hinder made-in-Vietnam commodities from entering foreign markets, making it challenging to make full use of the FTAs' benefits.
Ly Kim Chi, chairwoman of the Food and Foodstuff Association, said the tariff reduction from FTA helps Vietnamese goods be more competitive than those of other countries, but Vietnamese firms still find it tough to ship their products to the EU market due to stricter requirements on seafood and food.
In April, the European Commission (EC) compiled a dossier to monitor the level of 2-chloroethanol residues in rice paper products, Pho, and vermicelli noodles imported from Vietnam, according to the Vietnamese Trade Office in Belgium and the EU. If Vietnamese firms fail to tighten control over the residue, the EC would introduce these products to the list of items subject to food safety control measures, as in the instant noodles case.
This is anticipated to have significant impact on the country's processed food exports, as the EU is a major market for these products. Recently, many of Vietnam's exported agricultural and aquatic products with agrochemical residue exceeding the prescribed levels have been recalled or given warnings by the EU. This means Vietnamese firms cannot reach the EU market unless they pass the requirements.
The odds are stacked against Vietnamese firms
The Russia-Ukraine military conflict, rising inflation, and global economic uncertainties have dealt a blow to Vietnamese wood exporters, forcing them to reduce employment and production, and even shut down factories. Things have taken a turn for the worse as they now have to face anti-dumping investigations, especially during global economic turmoil and weak consumer demand. As Vietnam rises as a prominent player in global trade, manufacturers in major markets have filed lawsuits against Vietnam's exporters to safeguard their interests.
At a meeting with the Steering Committee on Economic and Foreign Affairs on May 22, Do Xuan Lap, chairman of the Vietnam Timber and Forest Products Association, said lengthy trade disputes between South Korea and the U.S. have caused hardships for Vietnam's wood processing sector. The probe into anti-dumping duty evasion on Vietnamese plywood has lasted for three years, with the conclusion of the investigations extended for the seventh time. This has severely affected Vietnamese plywood exporters as they could not sell their goods and their clients have turned to other sellers.
"The current international commercial dispute settlement is unjust for Vietnamese companies. In light of this situation, the association has suggested the Vietnam Trade Office in the U.S. find ways to safeguard the interests of Vietnamese businesses. This issue has also been observed in the United Kingdom, and has resulted in the closures of several Vietnamese companies," Lap said.
The number of trade remedy cases against Vietnam's exports has surged in recent years in many countries, especially the U.S. after it amended its regulations. Specifically, the U.S. said Vietnam's exports fail to meet the criteria for "making significant improvement" for imported goods. In other words, Vietnamese goods has little added value as exporters of goods using materials imported from a third country make minor changes, and ship those products to the U.S. to evade duties. However, it is difficult to elaborate upon the definition of "significant change" in the regulations, as it depends on various factors and regulations set by specific countries on specific types of products.
According to the Trade Remedies Authority of Vietnam, the number of investigations into evasion of trade remedy tax has kept rising. Strict sanctions will be imposed on exporting countries if these acts are detected. In some cases, exporters may lose the entire export market.
A one-horse race
At a conference on removing hurdles for manufacturers and promoting exports held in HCMC by the end of April, Nguyen Hong Dien, minister of Industry and Trade, said developed countries have raised their standards for imports, requiring exporters to meet clean energy transition and low-carbon production criteria.
"Those requirements sound beyond reproach, but this is actually a one-horse race, as they hold advantages in experience, technology and resources," Dien said.
Vietnam's export sector is fraught with difficulties due to weak demand among key export items such as apparel, seafood, wood, and electronics, in addition to Vietnamese enterprises' inability to promptly adapt to the new requirements and regulations.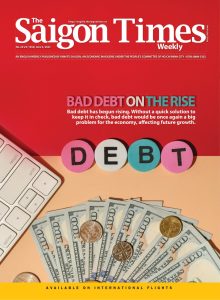 For example, the EU's new regulations prevent global fashion brands from using commodities that produce much carbon or consume an excessive amount of water and energy during their production process, thereby guiding them toward greener manufacturing.
A few years ago, textile enterprises and the Vietnam Textile and Apparel Association took pride in the nation's textile and garment industry as it outdid other countries, including Bangladesh. However, the Bangladesh textile industry is now superior in green transition. Vietnamese textile companies are reducing employment and production due to fewer orders, while their Bangladesh counterparts are faring well.
Experts predicted that global political and economic challenges would remain due to declining global economic growth and weak export demand. Thus, businesses should improve operational efficiency to overcome these obstacles.
According to the Minister of Industry and Trade, exporters need to be aware that they may face more technical obstacles that can impede their operations. If their technology and production methods continue to lag, they will not be able to fully benefit from FTAs.
You might be interested in