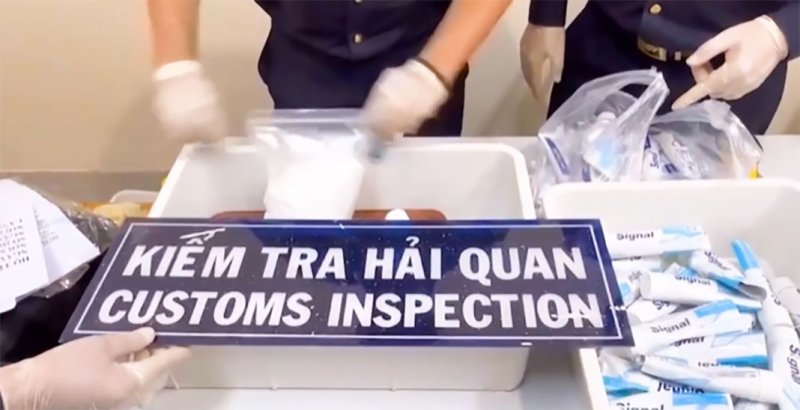 HCMC – The HCMC police have found no illicit drugs at the residences of the four Vietnam Airlines flight attendants who were caught red-handed carrying illicit drugs to the country last week.
Today, March 21, the police were still interrogating the women attendants who were members of a Vietnam Airlines crew on an international flight from Paris to HCMC.
Customs officials at the Tan Son Nhat International Airport detected the illicit drugs hidden in toothpaste tubes when they scanned the carry-on bags of the four attendants.
The police summoned the person who allegedly referred the boxes of "toothpaste tubes" to the attendants. This person also works for the same carrier.
Local news reports said that through the co-worker, the four attendants discussed, agreed on a total transport fee of VND10 million and divided the boxes among them to carry to Tan Son Nhat airport. These boxes weigh a combined 60 kilograms.
No formal charges have been filed against the four.
The total volume of ecstasy and ketamine the attendants carried is 11.5 kilograms.
You might be interested in