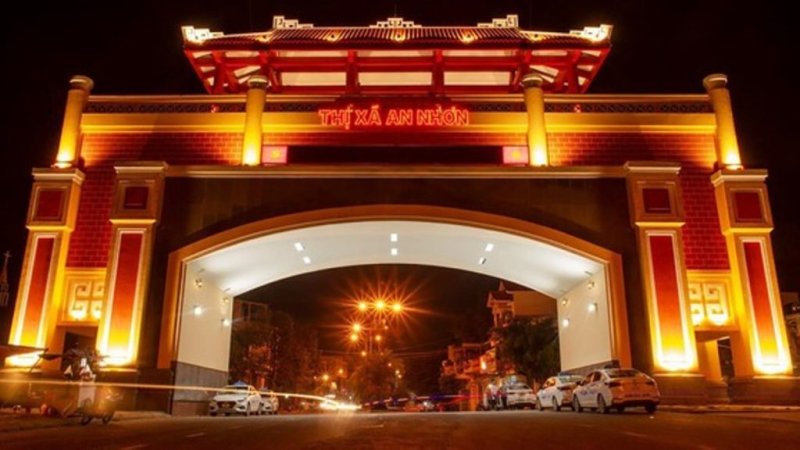 HCMC – The south-central province of Binh Dinh has written to the Ministry of Home Affairs proposing developing An Nhon town into the second city of this province, which used to be the capital city of the Tay Son Dynasty and Vijaya Empire of the Cham people.
The chairman of the Binh Dinh's People's Committee has proposed establishing six wards under the management of An Nhon town and developing Anh Nhon into the province's second city in addition to Quy Nhon City, reported Vietnam News Agency.
According to the chairman, An Nhon town now satisfies all the conditions of a provincial city under Resolution 1211 of the National Assembly Standing Committee, given that An Nhon was developed on a natural area of 244,494 square kilometers with a population of 108,019 residents.
An Nhon has a long historical and cultural depth, known as the land of the Tay Son Dynasty and the Vijaya Empire. This is where the capital city of the Cham people under the name of Do Ban was located during the 11th-15th century and now remains the old vestige of the citadel under the Tay Son Dynasty.
An Nhon Town, recognized as a class 3 urban by the Ministry of Construction in 2021, is a convergence of economy, culture and society in the central highlands under the orientation of socio-economic development of Binh Dinh Province.
You might be interested in