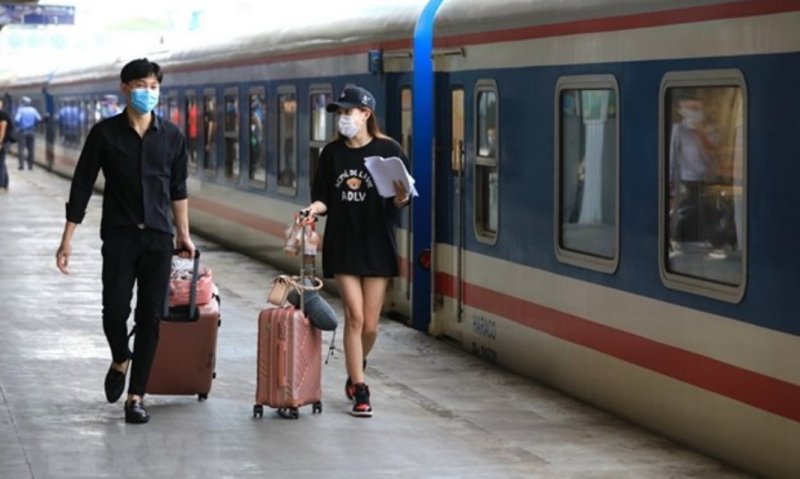 HCMC – The railway industry will offer 3,000 more train tickets to meet the strong travel demand during the 2023 Lunar New Year holiday (Tet).
The 3,000 tickets will be for the routes from Saigon, Di An and Bien Hoa train stations to those in central provinces such as Tuy Hoa, Dieu Tri, Quang Ngai and Danang from January 9 to January 20, 2023.
The Saigon Railway Transport JSC will operate more trains on the HCMC-Quang Ngai route to handle an extra volume of 3,900 seats during the holiday.
Specifically, the train SE26 will run additional services from HCMC to Quang Ngai on January 14, 16 and 18, while the train SE25 will run in the opposite direction on January 26, 28 and 31.
After 15 days of selling train tickets for Tet, the railway has around 76,000 seats left.
Among them, some 22,000 seats are available for trips from HCMC to Hanoi before Tet, mainly from January 12 to 14 and January 19 to 21, 2023.
Meanwhile, the trains from Hanoi to HCMC still have over 54,000 seats available after the Tet holidays, mainly from January 22 to February 5.
The railway industry is offering a variety of promotional programs to stimulate travel and support its passengers in preparation for the upcoming Tet. For example, students will get a 20% discount on ticket prices.
Tickets for routes longer than 1,000 kilometers starting from Saigon Railway Station on January 20 will be 3% off. Return tickets will also be offered at a 5% discount.
Passengers can buy tickets at train stations and authorized ticket agents or book online through websites and mobile apps.
You might be interested in