The department launched the second phase of a network of industry promotion collaborators operational since March 2022.
In 2022, Dong Nai Province was allocated VND17.331 billion to realize industry promotion activities, including seven key tasks – support for 15 rural industrial manufacturers in applying advanced machinery and equipment to industrial and handicraft production, provincial recognition for 20 outstanding rural industrial products and assistance for one rural industrial establishment to open a product showroom, support for joint ventures, economic cooperation, industrial zone development and relocation of polluting establishments.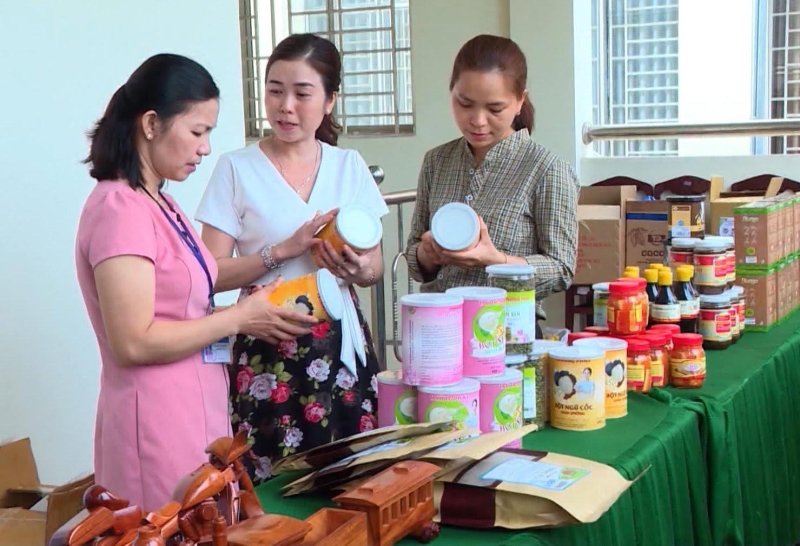 Introducing OCOP products of Dong Nai Province
The department has found solutions to help rural industrial establishments take advantage of market opportunities and effectively confront difficulties.
The province is realizing industry promotion activities according to an approved plan, including organization of startup and business administration training and four advanced technology seminars, participation in three domestic trade fairs and exhibitions, attendance of Tay Ninh Province-based industry promotion conferences and seminars, support for 14 rural industrial establishments to apply advanced machinery and equipment to production, and honoring provincial and regional-level outstanding rural products.
The Dong Nai Province Department of Industry and Trade closely eyes changes in domestic and foreign markets to provide information and help businesses while maintaining and improving the provincial e-commerce exchange and outstanding rural industrial and OCOP product showroom. The department will propose that relevant authorities create favorable conditions for producers and new investment projects, and provide guidelines for investors to accelerate industrial park infrastructure development.
The department will continue to implement administrative reform, promote application of information technology (IT) and digitalization, and regularly review the industry and trade sector's administrative procedures to create favorable conditions in production and trading development and license applications.
Dong Nai Province has been allocated VND17.331 billion for 2022 to realize industry promotion activities.
Viet Nga
You might be interested in