Cat Tien National Park, Bu Gia Map, Ma Da forest and Can Gio mangrove forest are suggestions for tourists who like green space, close to nature.
Cat Tien National Park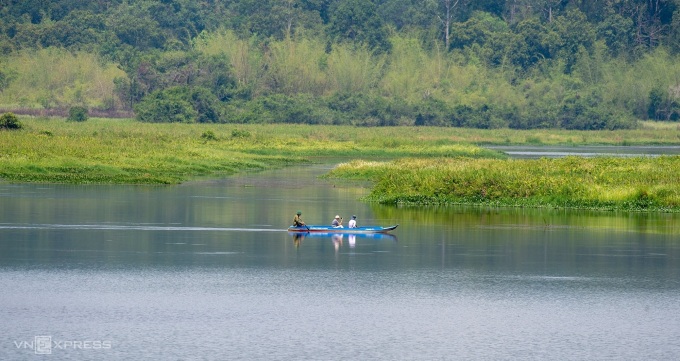 Photo: Andy Nguyen
Cat Tien National Park is about 150 km from Ho Chi Minh City, stretching over 3 provinces of Dong Nai, Lam Dong, and Binh Phuoc with more than 80,000 hectares, surrounded by 90 km of Dong Nai River. This is one of the national parks with diverse resources, an ideal destination for ecotourism, experience in observing and photographing wildlife in Vietnam.
Visitors can choose one of the vehicles: bicycle, walking, or register for a sightseeing car of the National Park with many destinations such as the ancient tung tree more than 400 years old, Troi waterfall, Dung waterfall, Bau Sau. , the village of the S'tieng ethnic people… or take part in wildlife-watching tours, watching animals go foraging at night. Tickets to the National Park are 60,000 VND/person.
Bu Gia Map National Park
Bu Gia Map National Park is nearly 200 km from Ho Chi Minh City, located in the northeast of Binh Phuoc province, on Phu Nghia commune, Bu Gia Map district. To the east of the national park is Dak Nong province, to the northwest is the Vietnam-Cambodia border, with a total area of ​​more than 25,000 hectares.
Coming to the National Park, visitors can experience activities such as trekking, watching the forests of giant umbrellas, hemp, and many other typical tree species of the transitional forest from the Central Highlands to the Southeast; visit the Center for Conservation and Development of Creatures, learn and introduce about ecological behavior and interesting features of primates and some animal species of the National Park; Exploring, camping by Dak Ca stream, Dak Ca lake, where the water is clear and cool… These activities help visitors have a panoramic view of the harmonious rhythm of life among the nature of Bu Gia National Park. Fat.
Ma Da Forest, DI battle zone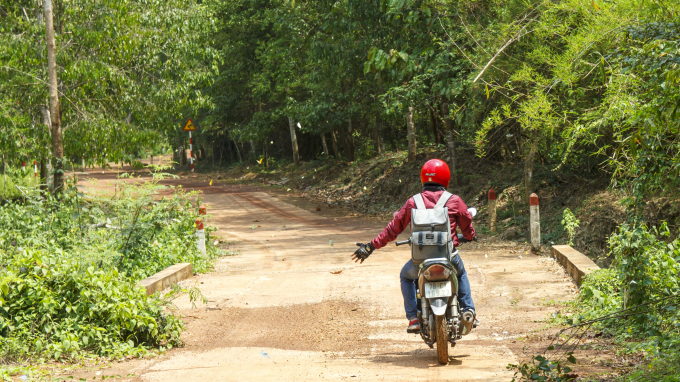 Photo: Minh Du
About 80 km from Ho Chi Minh City, Ma Da forest, war zone D in Vinh Cuu District, Dong Nai is an appropriate destination for tourists to visit, combined with learning about the history of war zone D, where the armed forces were formed. the Southeast region in the resistance war against the French; Visit Tri An hydroelectric lake. If you have two weekends, you can camp overnight in the forest (must contact Ma Da forest management in advance) or go to O Island for the full experience.
From the center of Vinh Cuu district to the war zone D about 39 km, the road is very beautiful for tourists who love to travel by motorbike. Deep inside the war zone, there are not many restaurants, guests should bring lunch. The red dirt road will be the place where you can see colorful butterflies in May and June. It is not butterfly season but this place still has a green space, suitable for picnics and weekend photography.
Can Gio Forest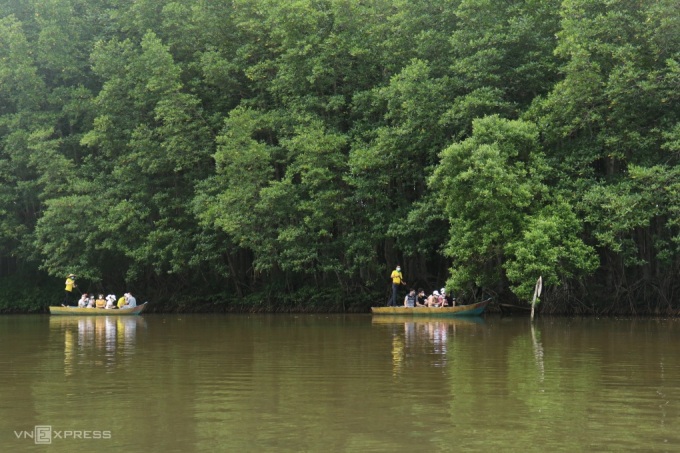 Photo: Huynh Nhi
Can Gio be a suitable destination for tourists if they only have a free day because it is only about 50 km from the center of Ho Chi Minh City? Here, visitors will go to Can Gio Forest Park, go canoeing through the mangrove forest to visit the Rung Sac revolutionary base, visit relics and learn about the life, battles, and achievements of the war veterans. corps 10 – Old Sac Forest Special Forces during the arduous war period; admire the wild monkeys over 1,000.
Visitors can also take a canoe on the river to the Vam Sat eco-tourism area, row a boat to visit the turmeric bat reserve, fish for crabs; visit the bird sanctuary, lilac crocodile, experience the feeling of adventure when going on a crocodile fishing boat; conquering the 26 m high Tang Bong Tower with a panoramic view of the mangrove forest… Follow vnexpress
You might be interested in