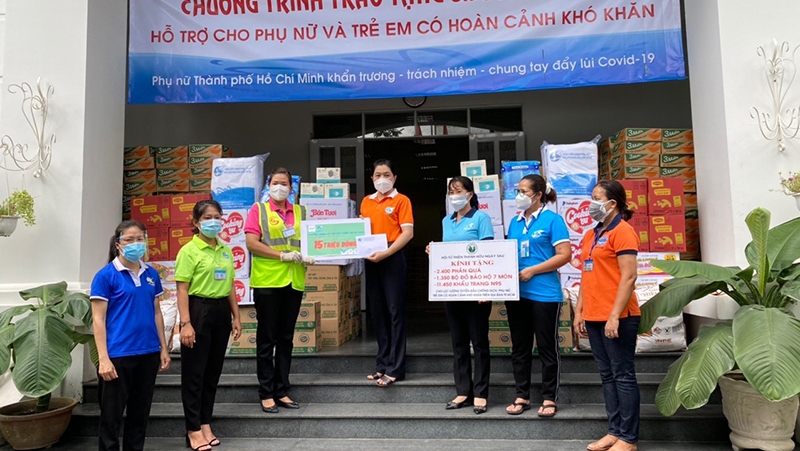 About 6,500 disadvantaged women and children in Ho Chi Minh City will benefit from the programme.   
NDO - The Ho Chi Minh City Women Union is providing 6,500 gifts to women and children in Ho Chi Minh City who are facing difficulties due to the impacts of COVID-19.
The programme is funded by various companies, charitable organisations, and philanthropists.
To ensure social security and prevent the spread of coronavirus, the Ho Chi Minh City Women Union is implementing a range of activities from August 15 to September 15 to support its members who are struggling due to the pandemic.
* The Ho Chi Minh City Department of Information and Communications has released a mobile app called Oxy 247 to help COVID-19 patients and healthcare facilities in quickly finding hospitals with available oxygen beds and ventilators in case of emergency.
* Since August 23, Ho Chi Minh City has detected 42,400 positive cases of the coronavirus after conducting 1,117,000 rapid tests, according to the city's Deputy Director of Health Nguyen Huu Hung.
* All people travelling into and out of the capital city of Hanoi are requested to make health declarations on the website of the national demographics portal when passing through any of the 23 COVID-19 checkpoints.
* The northern port city of Hai Phong has decided to test all its drivers for COVID-19 using the RT-PCR method starting from August 28.
You might be interested in