BINH THUAN – Suoi Tien in Phan Thiet City has a length of more than 2 km, the water level is as shallow as the ankles, attracting visitors to walk and enjoy the scenery.
Fairy Stream Mui Ne – a favorite tourist destination of many tourists not only at home but also abroad. With white – red-orange color is the main color that makes Suoi Tien unique and mysterious. Not clear, murmuring, Tien stream in Mui Ne is impressed by the beautiful orange-red water.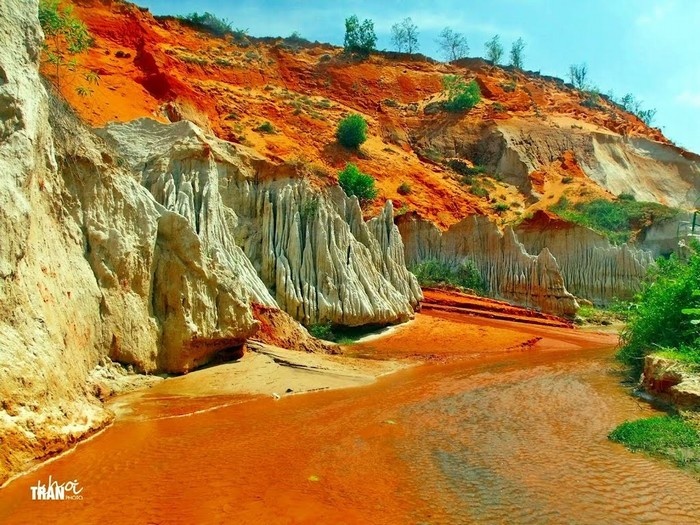 Fairy Stream Mui Ne – Photo: Tran Duc Khoi
The water in Suoi Tien only reaches the ankles of visitors, so visitors can freely wade under the cool water, from which visitors seem to forget the intense heat of Phan Thiet. There, all afflictions seemed to be emptied; Only joy exists in the mind of the visitor. So if tourists come to Phan Thiet, don't miss a wonderful place like Fairy Stream.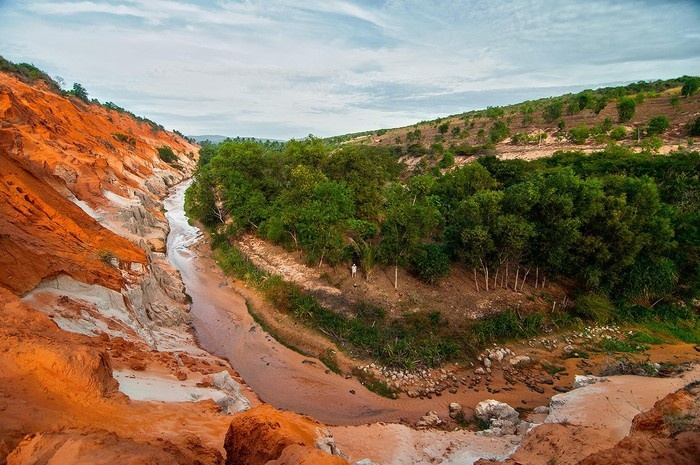 The wonderful beauty of Fairy Stream when viewed from above – Photo: Kirill Artemiev
Fairy Stream Mui Ne has a fairy-tale beauty, so a series of Mui Ne tours choose Fairy Stream as an attractive sightseeing stop.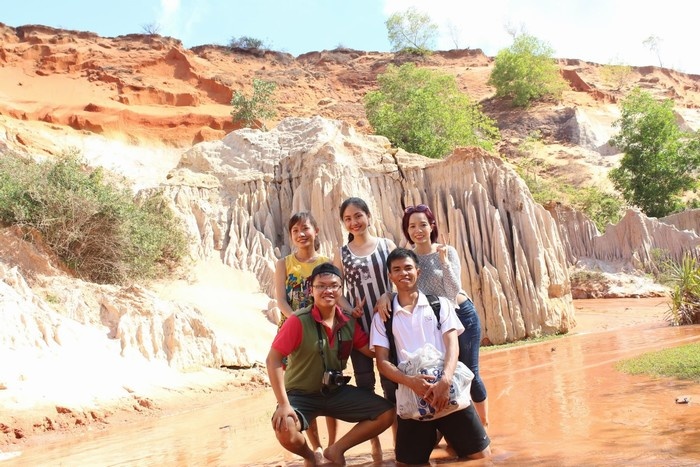 Take souvenir photos at Fairy Stream Mui Ne – Photo: Hai Yen
Fairy Stream Mui Ne is called a stream but is actually a small stream near Rom island in Mui Ne ward, Phan Thiet city. To complete the journey to discover the Tien stream, visitors should walk about 2km from Vo Nguyen Giap street (the beginning of the stream) to Huynh Thuc Khang street (the end of the stream).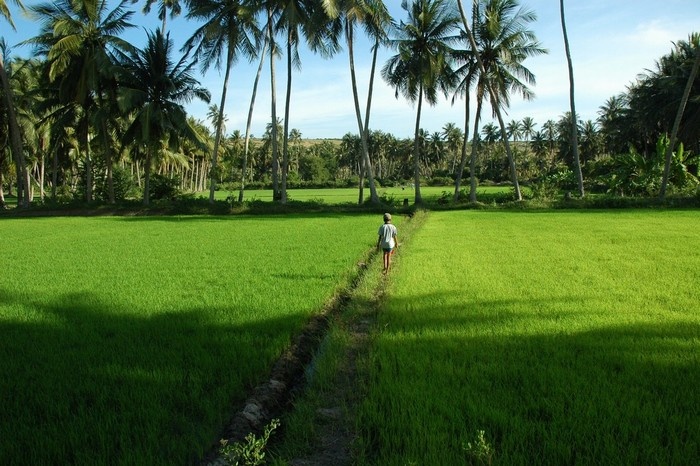 The source of Tien Mui Ne stream is a green field in the middle of a sandy sky – Photo: duskiboy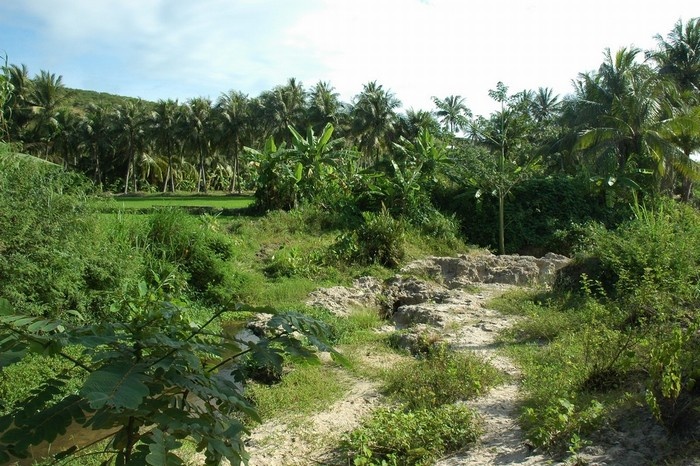 Suoi Tien is the source of life of the vegetation here – Photo: duskiboy
Through the verdant vegetation of about 50m, visitors will encounter a wonderful small waterfall. Where visitors can take souvenir photos.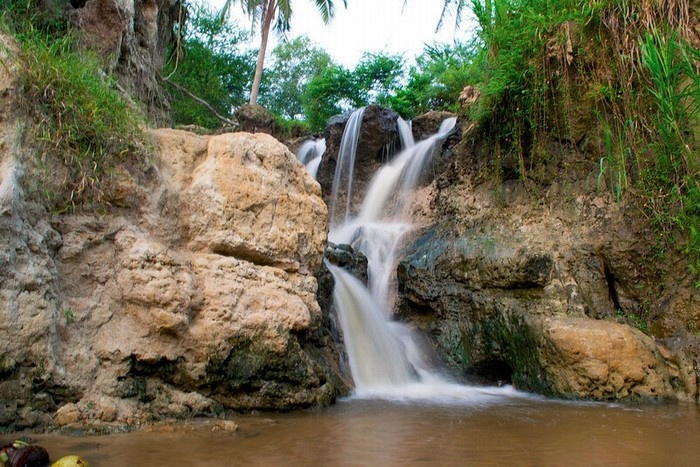 A small waterfall near the source of Tien stream – Photo: ptitnoel
Continuing, visitors will follow the water on the smooth white sand, sometimes climbing over the interesting jutting sand columns. Thereby, the friendship becomes even closer.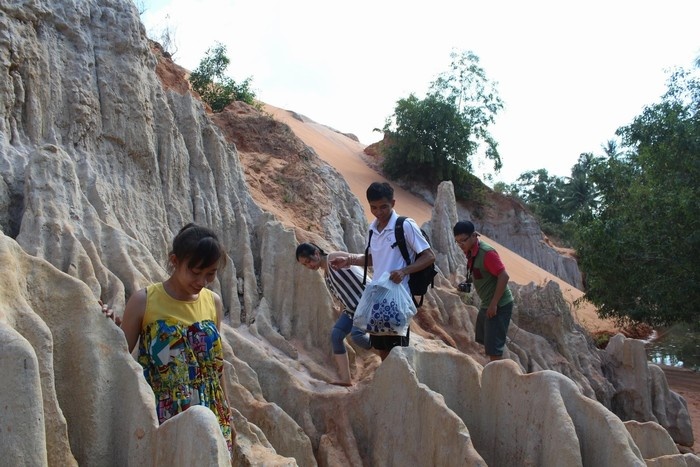 Climbing over the sand columns at Fairy Stream – Photo: Hai Yen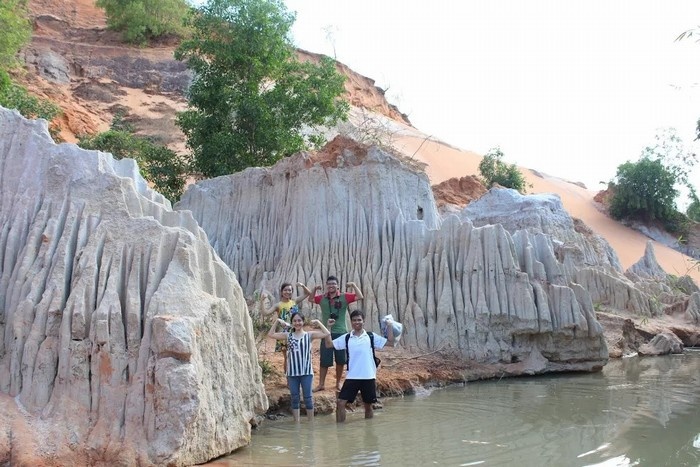 Thereby you can assert your bravery – Photo: Hai Yen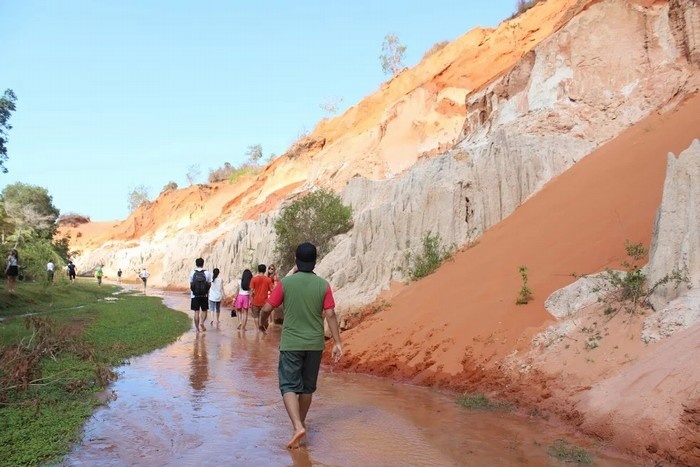 The path is easier to go when going downstream – Photo: Hai Yen
After the first 100m, it is difficult to go, the fairyland seems to appear more and more in front of your eyes. An extremely outstanding space is described by red, white sand, and green grass. Besides, there are stalactites undulating due to erosion by weather. With that wild beauty, promises to bring visitors many interesting things.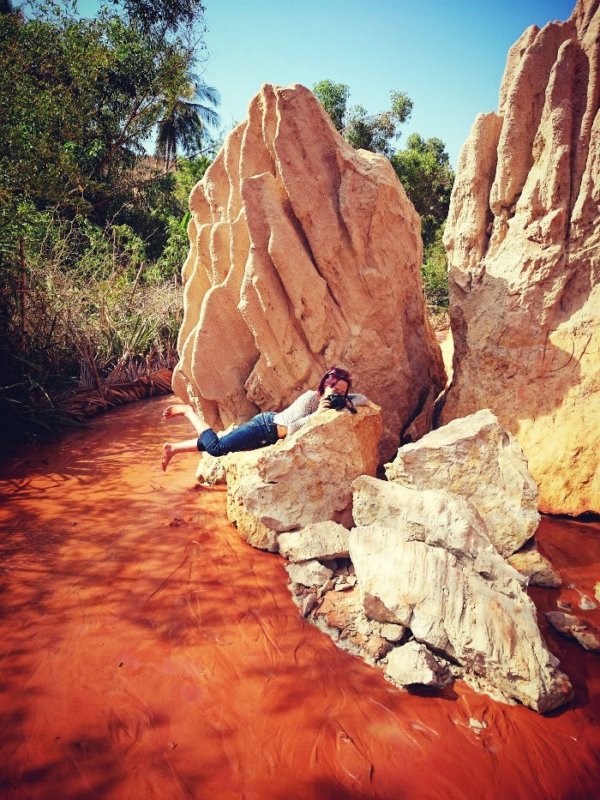 The beautiful sand columns – Photo: Phuong Linh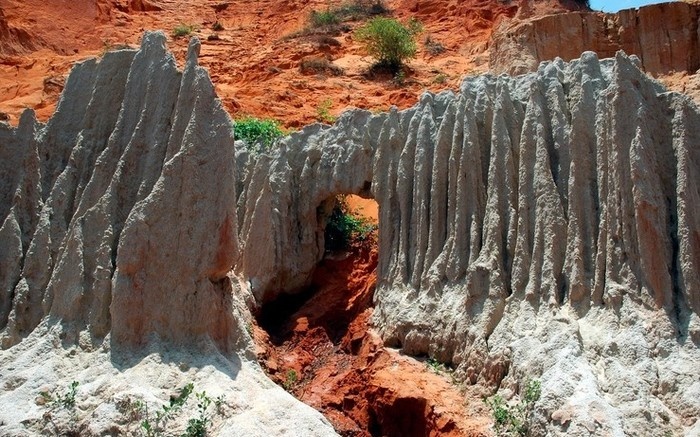 A small sand gate – Photo: rich pictures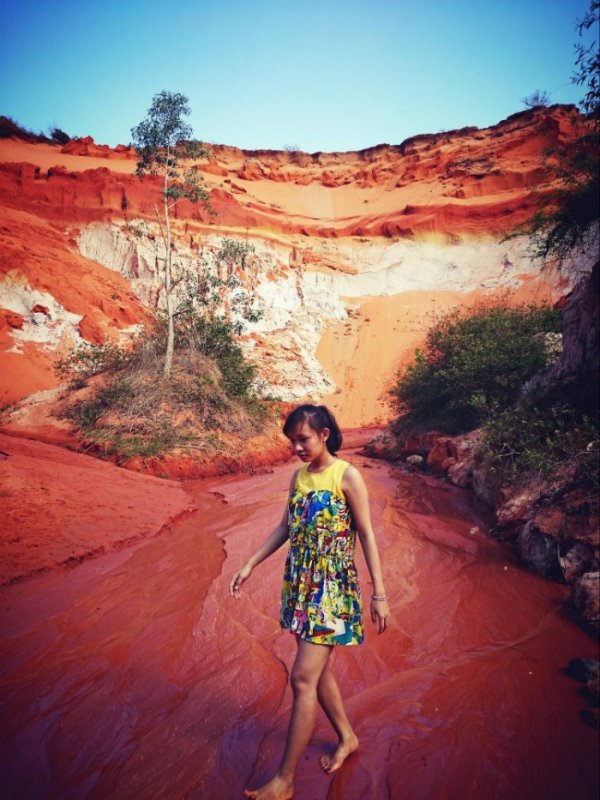 Tourists trekking along the magnificent and majestic stream – Photo: rich pictures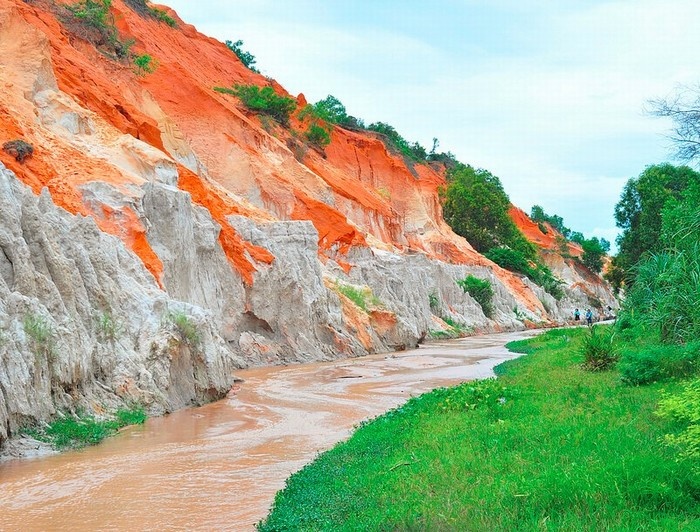 Following that stream, the bare feet of visitors will seem to be tireless because they can walk on the fine sand and admire the fairy scenery in the world. – Photo: dr.ngtrang
See more: Hotels in Binh Thuan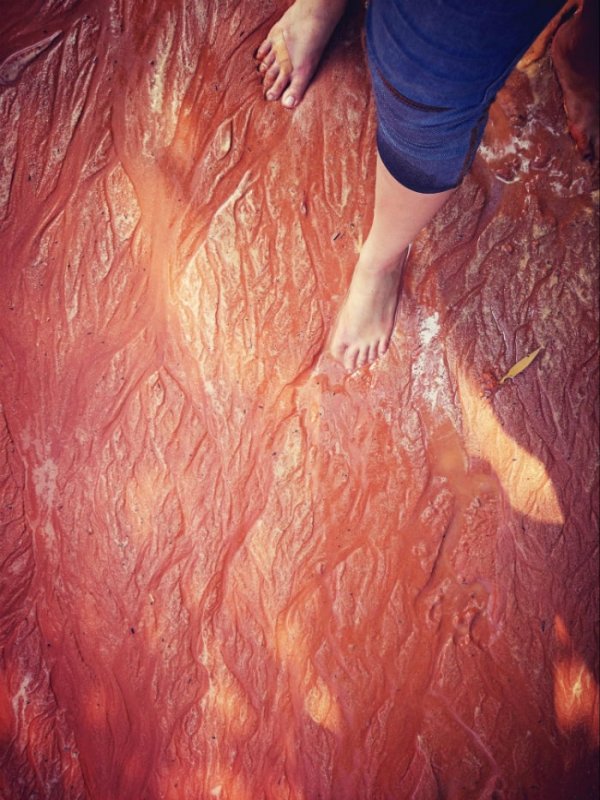 The soft, smooth sand soothes visitors' feet – Photo: Phuong Linh
Besides, the Tien stream has many roads up to the sand dunes. From the high sandhill, Fairy Stream looks very poetic, because one side is a row of immense green coconuts, the other side is a wall of two-color sand.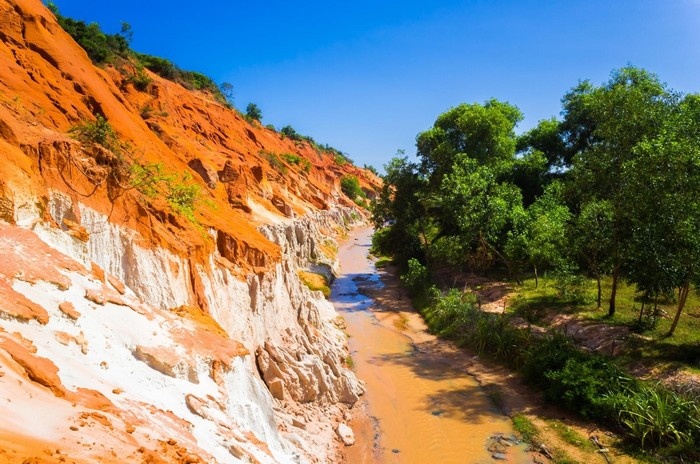 The beautiful iridescent sand dunes of Fairy Stream – Photo: fxhfh Eyrndj
Whether it's cool or sunny, Fairy Stream is still crowded. Most of the people who come here are international tourists.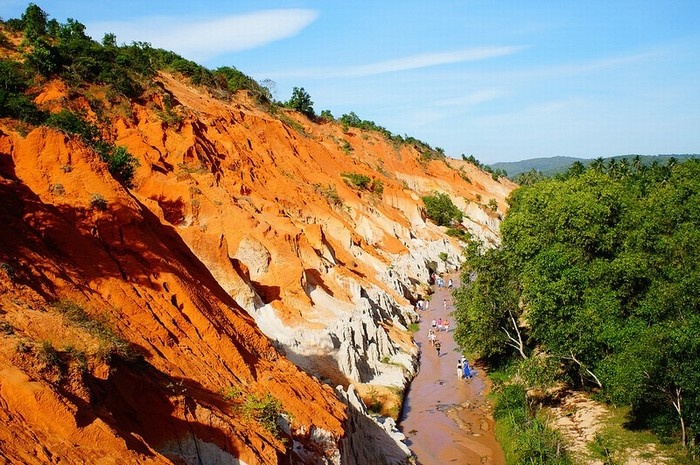 Suoi Tien is crowded with visitors – Photo: truclinh_2408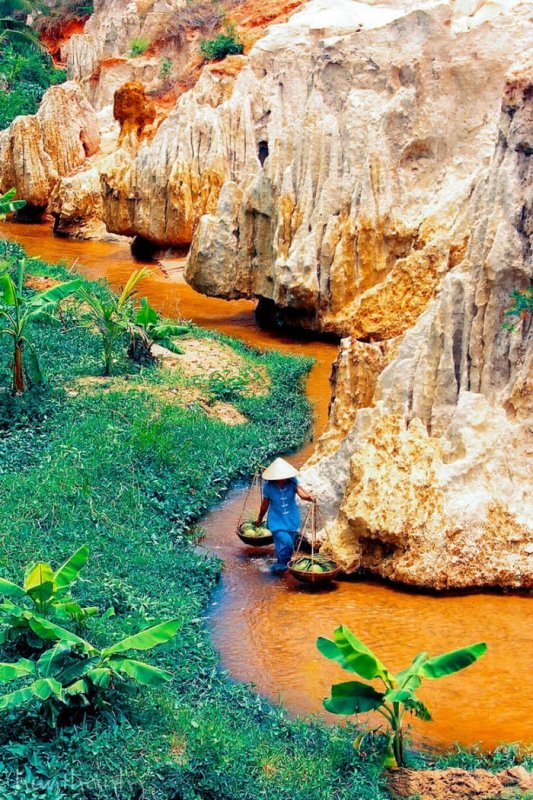 In addition, Fairy Stream is also a familiar trail for local people – Photo: huuthanh nguyen
Although it only takes about an hour to travel to Fairy Stream, many people spend more time exploring this wonderland.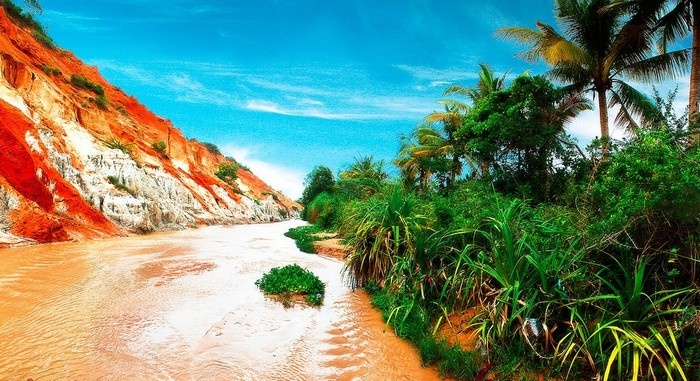 Fairy Stream has a dreamy beauty – Photo: Nguyen Thanh Hiep
See more:  Phan Thiet – Binh Thuan tours
After wading streams and sightseeing, visitors can visit a farm near Fairy Stream to ride an ostrich and have more interesting moments.
Along with other tourist attractions, the Tien stream in Phan Thiet is becoming more attractive to domestic and international tourists. Suoi Tien will always be one of the most attractive tourist attractions in Mui Ne for visitors to explore. Exploring Fairy Stream is also a unique type of tourism, giving visitors more choices, in addition to white sand beaches or flying sand dunes.
You might be interested in