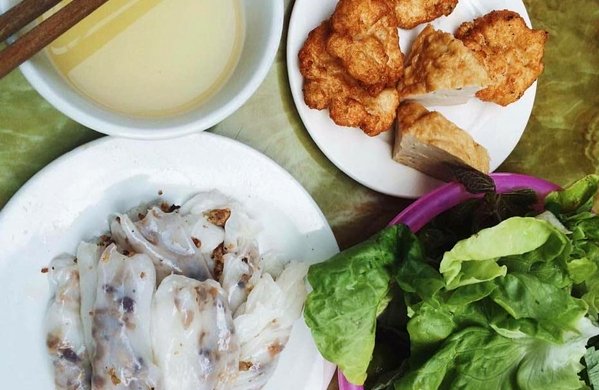 Steamed rice paper rolls with squid cakes in Ha Long   
In Ha Long, steamed rice paper rolls (banh cuon) are eaten with squid cakes instead of pork cakes or grilled pork as in other places in the north, creating a whole new style.
Hot banh cuonwith minced meat, wood ear, or prawns, are served with sweet and sour fish sauce and chewy squid cake.
Famed spots for this dish are Mrs. Ngan's (next to Bach Dang Theater), the Goc Bang vendor (Nha Hat Alley, Bach Dang), or vendors in the local daytime markets. The price fluctuates at around VND40,000 per dish.
Squid cakes are often chosen by tourists as a souvenir. Squid meat is ground or hand-pounded to maintain its character. Squid cakes molded and deep-fried with the right heat are golden brown and boast a pleasing aroma.
vnexpress
You might be interested in