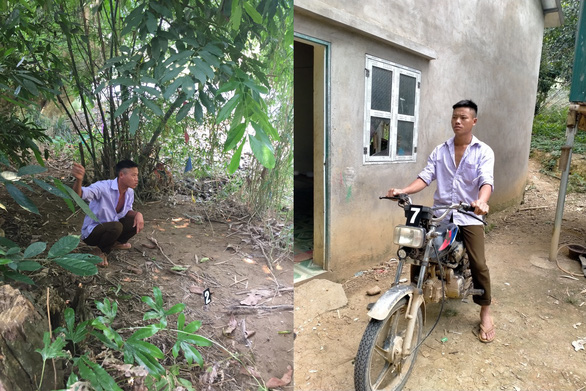 A COVID-19 patrol team member in northern Vietnam has been found joining hands with an illegal immigration ring that had been busted after arranging for hundreds of people to cross the border between Vietnam and China.
Police in northern Lao Cai Province on Saturday said they were interrogating Ly Chu, a patroller of the team, who was also the head of a grassroots-level military command board, along with several others involved in the racket that was broken up on April 13, VnExpress reported.
The man, 33 years old, of the Mong ethnic group, had held the post since 2016 before he was arrested on April 22, together with his accomplice, Hoang Sang, said the local border guard command.
Two days earlier, police officers had detained kingpin Giang Mi as well as ring members Thao Thanh and Giang Nha.
After the outbreak of COVID-19 in Vietnam in early 2020, Chu was asked to join the patrol team to prevent and detect illegal border crossing.
Chu, therefore, knew clearly about the patrol schedule as well as the team's activities.
He later lent a hand to Mi in arranging for people to unlawfully enter Vietnam from China across the border and vice versa, investigators said.  
Before every illegal entry and exit through the borderline, Chu checked the trails between the two countries and observed the activities of the border and customs forces of China to ensure the success of the border crossing.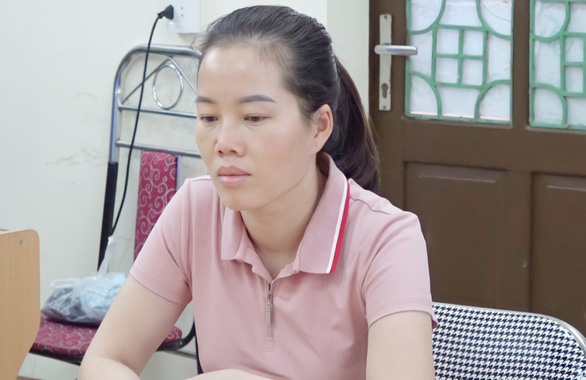 Giang Mi is seen in police custody in Lao Cai Province, Vietnam. Photo: Tuoi Tre Contributor
Meanwhile, Mi sent Nha and Sang to sneakily leave Vietnam for China to pick up those who needed to enter Vietnam.
When they returned to a stream area near the border with Vietnam, they would phone Chu to ask him when they could cross the border to get into Vietnam.
After bringing people into Vietnam smoothly,
The ring used motorbikes to take people to a hamlet where they would be picked up by Vu Van Huan, a taxi driver, after bringing them into Vietnam smoothly.
Mi paid Huan VND500,000 (US$22) per trip, investigators said.
The racket usually operated from 7:00 pm until 4:00 am to avoid detection, local police said.
Mi paid Chu, Sang, and Nha from VND600,000 ($26) to VND1 million ($43) for every successful case of border crossing.
Such remuneration is far higher than the allowance of nearly VND9,000 ($0.4) per hour of border patrol previously paid to Chu.
Mi was aided by 23-year-old Vu Minh Toan, from northern Tuyen Quang Province, who led the ring's activities in China, investigators said.
Since April 2020, the ring has smoothly organized 91 cases of illegal border crossing for around 200 people, according to local police.
You might be interested in