The CVG ecosystem covers many fields, including preschool and high school education or training programs for business owners...
CVG has 3 corporations, with 8 member companies, including CEO Vietnam Global (Merry Star Preschool; CEO Vietnam Global High School; CVG Business School; CEO Vietnam Global Entrepreneurship Academy; CVG Commerce Joint Stock Company), CVG Shark Group (CVG Business Hospital; CVG Businessman Village Services Joint Stock Company; CVG Businessman Village Investment and Development Joint Stock Company), CVG Building.
Multi-industry and field
Merry Star Kindergarten is a bilingual system, pursuing the philosophy of "Body-mind - wisdom", exploiting the motivation within each person. CVG Business School (for high school graduates) and CEO Vietnam Global High School (for high school students) aim at the military model, focusing on professional training and forming a disciplined lifestyle and morality.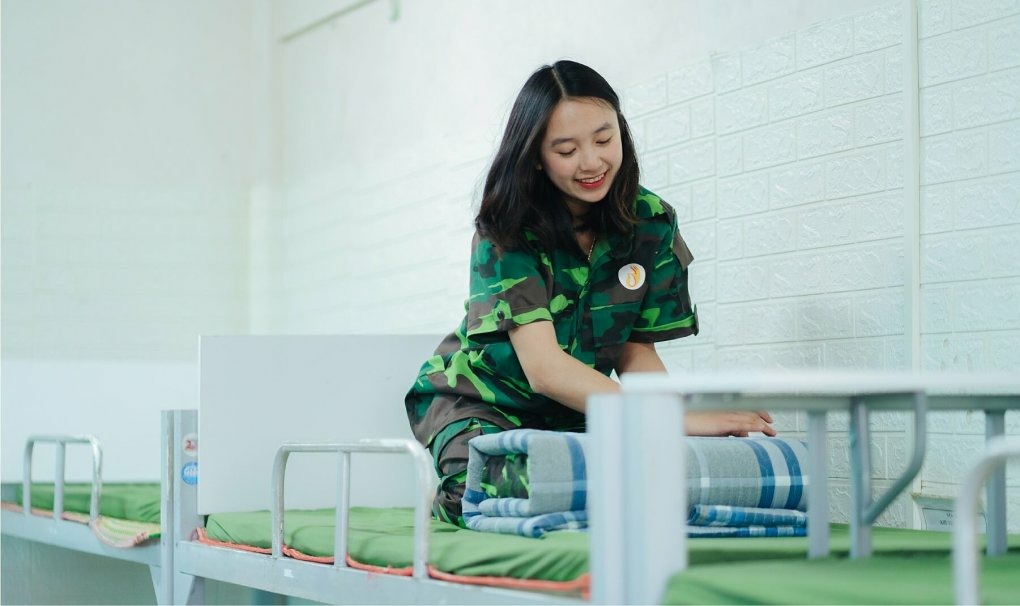 CVG Business School applies the military training model, helping students practice discipline.
Vietnam Global CEO Entrepreneurship Academy offers training programs for company owners, CEOs and functional directors. Through practical lectures, they can master basic knowledge about business creation, startup project appraisal, and capital raising documents and learn how to become economic experts.
The ecosystem attracts startups and business people nationwide and aims to diversify the member community and support each other in development. Specifically, CVG Building launched Best Builder construction software exclusively for engineers and architects.
With long-term investment orientation, CVG Shark Group deploys the "Clone experts and cooperate with experts" course. After three courses, hundreds of individuals and corporate doctors were recognized. The fourth course is expected to start soon, revolving around new and more practical content.
Continuously cloning the ecosystem.
A unit representative revealed: "The Business Hospital and Business Village are a big step forward for the ecosystem, for a prosperous Vietnam."
Enterprise Hospital aims at positive activities. Experts have provided free examinations and consultations to hundreds of companies and, at the same time, cooperated with young business associations in provinces to implement programs to support individuals and local organizations.
The business village is expected to operate in February 2024. Dak Lak is the first sample point before being "cloned" throughout the country. The company's mission is to connect Vietnamese businessmen globally, operating according to the principle of "Disciplined body - Loving mind - Liberal wisdom".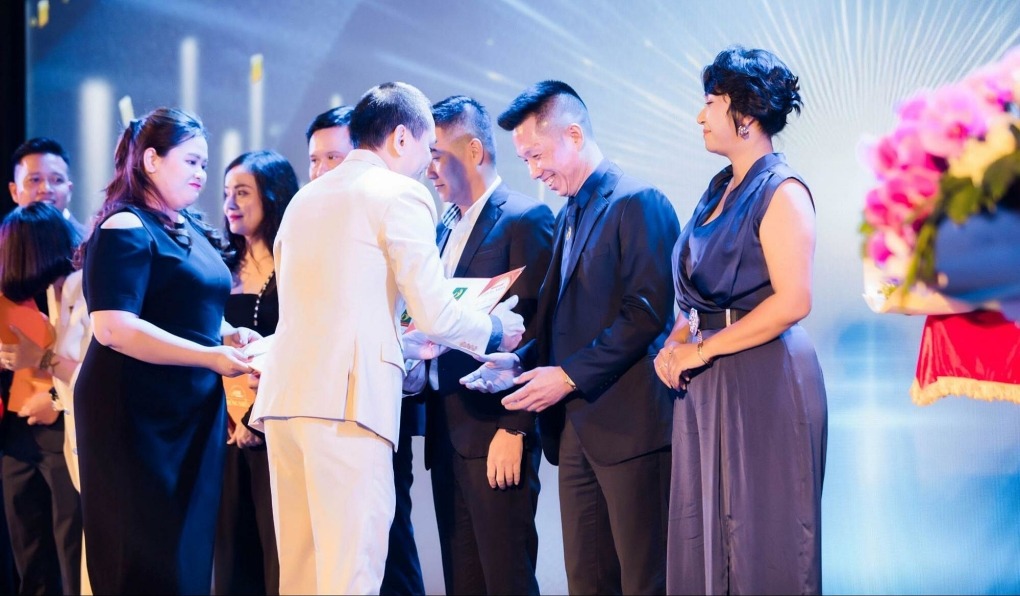 Mr. Ngo Minh Tuan - founder of CVG Shark Group - awarded certificates to Shark 3 training course students and corporate doctors.
The Entrepreneurs Village is expected to coordinate closely with the CVG ecosystem, organizing in-depth training courses for many subjects right on the 2-hectare campus. The organizing committee fully equips facilities, cafeterias, and restrooms for students to live and exchange.
Open "new doors"
In the future, Mr Ngo Minh Tuan plans to establish a national startup centre and "technology valley" CVG. He explained that it is an open, modern community that brings together dedicated individuals to develop together.
The National Startup Center supports young startups with ideas and passion but needs a starting point. Startup projects will be carefully reviewed, adjusted and considered for investment.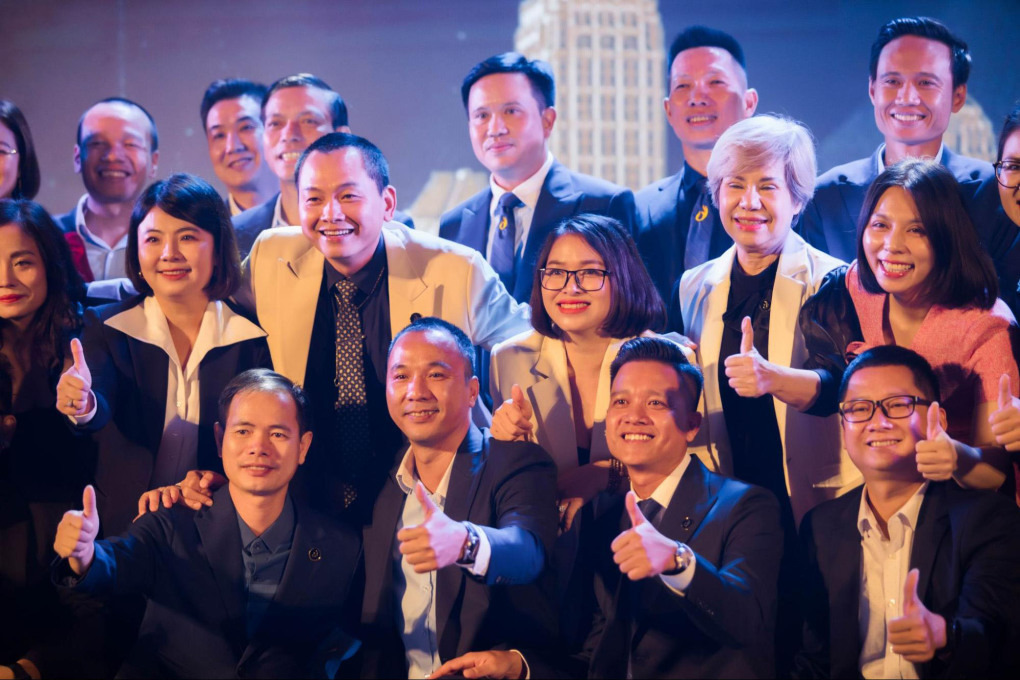 Mr. Ngo Minh Tuan - Chairman of CVG ecosystem took souvenir photos with his colleagues.
Individuals and organizations must cooperate with technology experts soon because this field is important. The unit's representative commented that if all activities are not digitized, businesses will retreat further, and the aspiration to bring Vietnam's economy to the world level will gradually become distant.
"With a clear direction, constantly changing to match reality, the CVG ecosystem brings together talented individuals who contribute and develop. There is no more room in the market for opportunists and risk-takers. The knowledge and experience of the leader is the 'fuel' to drive the business," the unit representative added.
Read more: Silicon Valley s Dr Tran Viet Hung Non profit project connecting Vietnamese youth around the world
Pointing out the 'impossible task' of Vietnam's economy
You might be interested in