The commercial townhouse product line in the central area of Pearl Island is particularly interesting in the context of many projects in Phu Quoc being restarted.
Also read:
The second quarter report of the Vietnam Association of Real Estate Brokers (VARS) predicts that when Decree 10 is implemented, the end of 2023 will witness a "return" of the resort real estate segment, with demand increasing in this segment will increase, even reaching impressive levels.
In the context of the market gradually becoming "warmer", investors are stepping up their search for suitable commercial townhouse products. Real estate projects in the centres of tourist cities are of interest to many investors. For example, in the central Pearl Island market, the Lumera Beach project of investor Vinh Phat, with its Shoptay product line combining shopping and accommodation, is being well received, even though it has yet to launch on the market.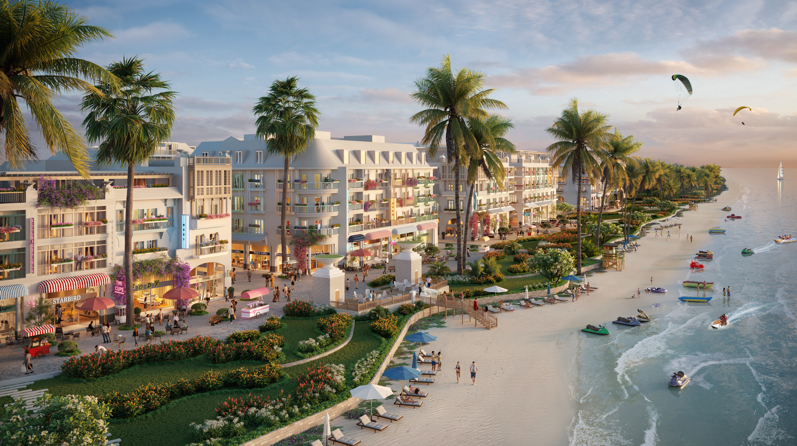 Recognizing the appeal of this product line, Mr Dinh Minh Tuan, Director of Property Guru Vietnam, Southern region, commented that this type of commercial townhouse is located on the frontage of arterial roads in the centre of capital cities like Phu Quoc always has high liquidity and high commercial value because it attracts many visitors as well as people in the area. "Therefore, the product is also easier to exploit, sell and rent at higher prices than other areas," Mr Tuan said.
Online data from Batdongsan (a member of Property Guru Group) shows that, during the general difficult period of the real estate market, the rental profit margin for central street houses fluctuates around 2.9%-3.0%, but real estate value increases from 10% to 15% a year. For projects, commercial townhouses in central Phu Quoc (areas near the airport, public amenities, and busy streets...) currently range in price from 80 million VND per m2 up to 180 million VND per m2.
Mr. Dinh Minh Tuan also said that, compared to projects in the centre of class I cities, the current price in Phu Quoc is 30-35% lower. Therefore, this is the right time for investors to participate in the market; when Phu Quoc real estate is gradually improving and facing many development opportunities, the goal of building Pearl Island to reach a class I urban area by 2025 becomes a national and international island tourism city.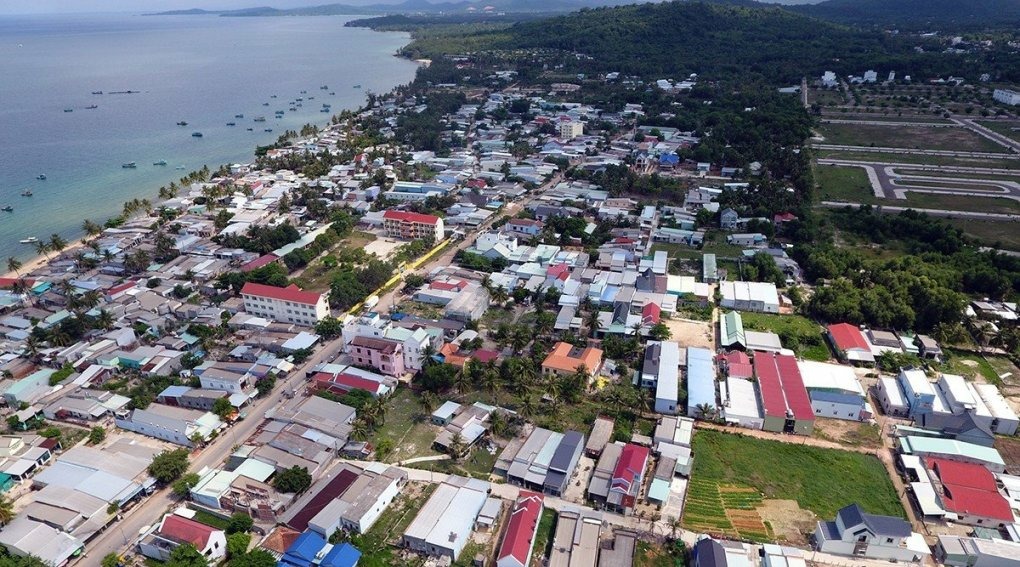 The Government approved Decision 767 on June 23, 2022, on the general planning of Phu Quoc City until 2040. Accordingly, the island city aims to become a unique island urban area, A tourism, resort and service centre with a unique identity and high quality, attractive to domestic and international tourists. At the same time, Phu Quoc is also a centre of trade and high-tech application services at the regional and international levels, a political-cultural centre.
With its position as Vietnam's first island city, it is forecast that by 2040, Phu Quoc will have 690,000 people, with the population increasing nearly 4 times the current rate and attracting 14.6 million tourists yearly.
According to experts, with the current supply in the central area, the scarcity factor is the driving force driving real estate to increase in value as the demand for housing and business space in the central area increases shortly.
The island city centre concentrates on many important economic and commercial activities and is also a priority area for development. Specifically, the transportation infrastructure system is convenient for movement and trade connections; modern school system and educational centres; A system of quality hospitals and medical stations helps people access high-standard health care services; Cultural centres, works, libraries and museums contribute to preserving and promoting the cultural values of the pearl island.
Along with that, public infrastructure is continuously invested in electricity, water, telecommunications systems, Internet connection networks, services, entertainment, sports..., contributing to improving the quality of residents' lives, creating a favourable environment for residents to live and work while attracting experts, intellectual workforce and tourists.
In the central Phu Quoc market, the Lumera Beach project is highly appreciated by investors thanks to its prime location, right in front of Tran Hung Dao Street (Duong To commune, Phu Quoc city), full convergence of public utility services, from administrative agencies, schools, hospitals, supermarkets, markets, to traditional craft villages.
Read more: Top 5 Real Estate Websites in Viet Nam
The investor expects that in the future, Lumera Beach will become a busy resort and shopping destination in the centre of Phu Quoc.
"With the Phu Quoc market, while supply is scarce but demand is great, shopping and accommodation products in the city centre will attract tourists and locals. "This is a difference that helps increase the value of real estate in this area," said a representative of investor Lumera Beach.
You might be interested in