Ba Be is one of Vietnam's largest natural freshwater lakes, belonging to Ba Be National Park, a famous ecotourism destination.
Ba Be Lake is located 70 km northwest of Bac Kan city, in Nam Mau commune, Ba Be district. The lake comprises three lakes: Pe Leng, Pe Lu and Pe Lam. Ba Be is located at an altitude of 145 m above sea level, more than 8 km long, the widest place is about 3 km, the water surface area is about 500 hectares, the average depth is 20 m, the deepest place is 35 m, surrounded by limestone mountains and many underground streams and caves. Ba Be has many freshwater fish species, especially rare species recorded in Vietnam's red book, such as king carp, green fish, and fried fish.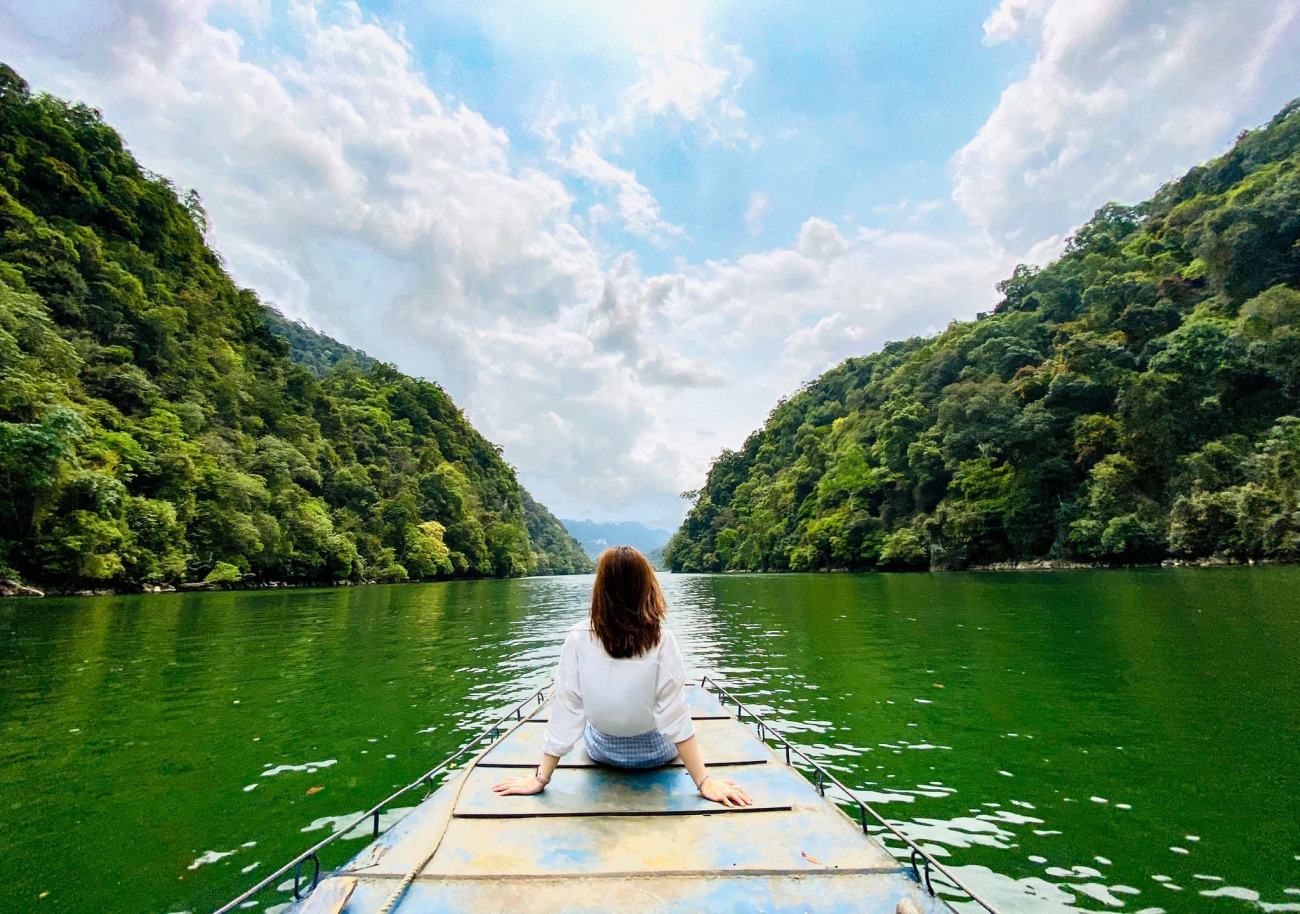 In 1995, Ba Be Lake was recognized by the World Freshwater Lakes Conference in the US as one of 20 special freshwater lakes needing protection. In 1996 the lake was recognized as a national historical and cultural relic. In 2011, Ba Be was recognized as a Ramsar site - a wetland conservation area of world importance.
Read more: Ba Be Lake – a gem of the northern uplands » Vietnam News - Latest Updates and World Insights | Vietreader.com
1. Move
Bac Kan is in the Northeast region, 165 km from Hanoi. From Hanoi to Bac Kan, there are two routes: follow old National Highway 3 (about 3 hours, can go by motorbike) and follow Hanoi - Thai Nguyen Expressway, then continue on National Highway 3, about 2 hours ( can only go by car).
There are two ways from Bac Kan City to Ba Be Lake: take Provincial Road 256, about 60 km or Provincial Road 257 to Don Market and continue to Ba Be, about 70 km.
Passenger buses depart from My Dinh bus station (Hanoi). You can choose bus companies running the Hanoi - Bac Kan or Cao Bang route. These vehicles often pass through famous tourist destinations, including Ba Be Lake.
For tourists from Ho Chi Minh City and southern provinces, the most reasonable way to travel is to fly to Hanoi and follow the instructions above.
2. Beautiful season
Visitors can come to Ba Be Lake all year round because each season has its characteristics. The rainy season is from April to October. The dry season is from November to February of the following year. It is deeply cold. It drops to 0 degrees Celsius in many places, and frost can appear.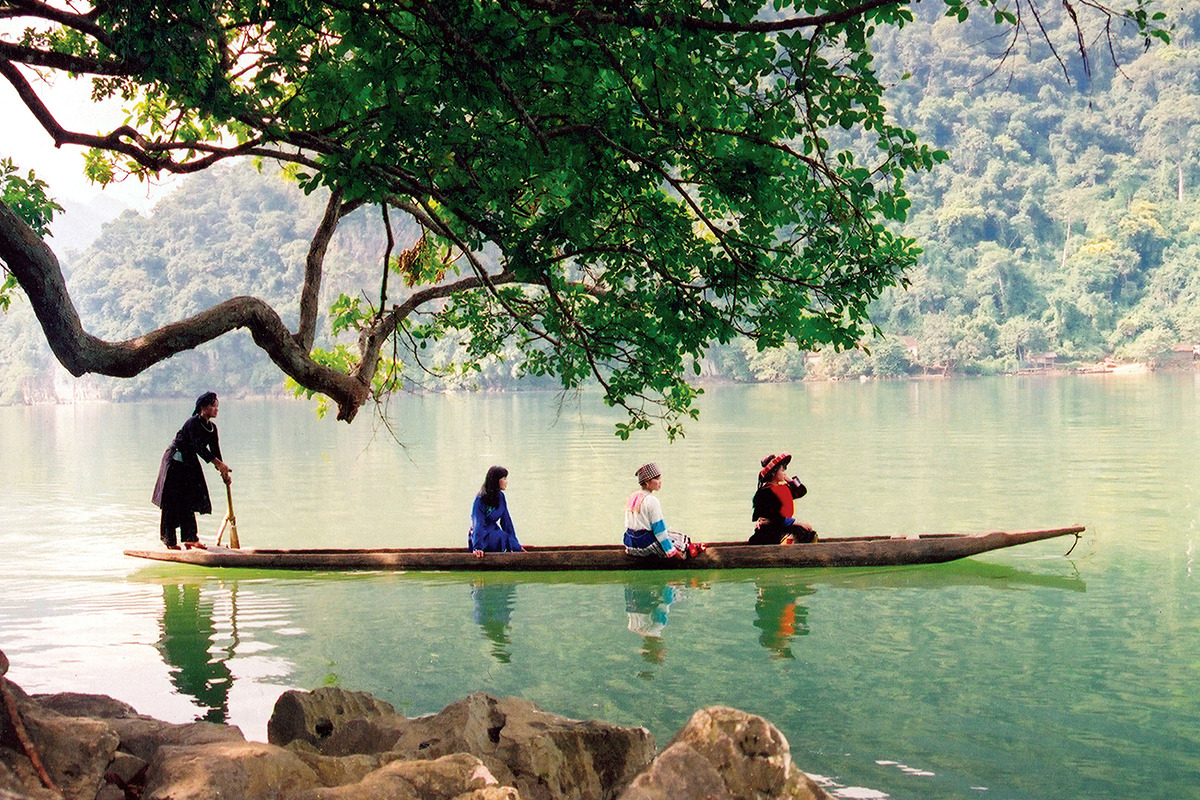 However, the best weather to travel to Ba Be Lake is from February to April; the temperature is 25 to 30 degrees when cool. On January 9 and 10, many festivals are imbued with the cultural identities of the ethnic groups in the region.
Read more: Plan approved to develop Ba Bể Lake » Vietnam News - Latest Updates and World Insights | Vietreader.com
3. Accommodation
There are many hotels and homestays around Ba Be Lake, with prices ranging for a room for two people from 150,000 VND to 1.2 million VND. Community houses cost 70,000-100,000 VND per person.
Accommodation areas close to Ba Be Lake, with balconies or rooms overlooking the lake, are all local homestays, often including community rooms. The amenities here are only at a basic level. If visitors want to stay in a more fully equipped place, they must choose a place to stay 1 to 2 km from the lakeside in the National Park Gate area.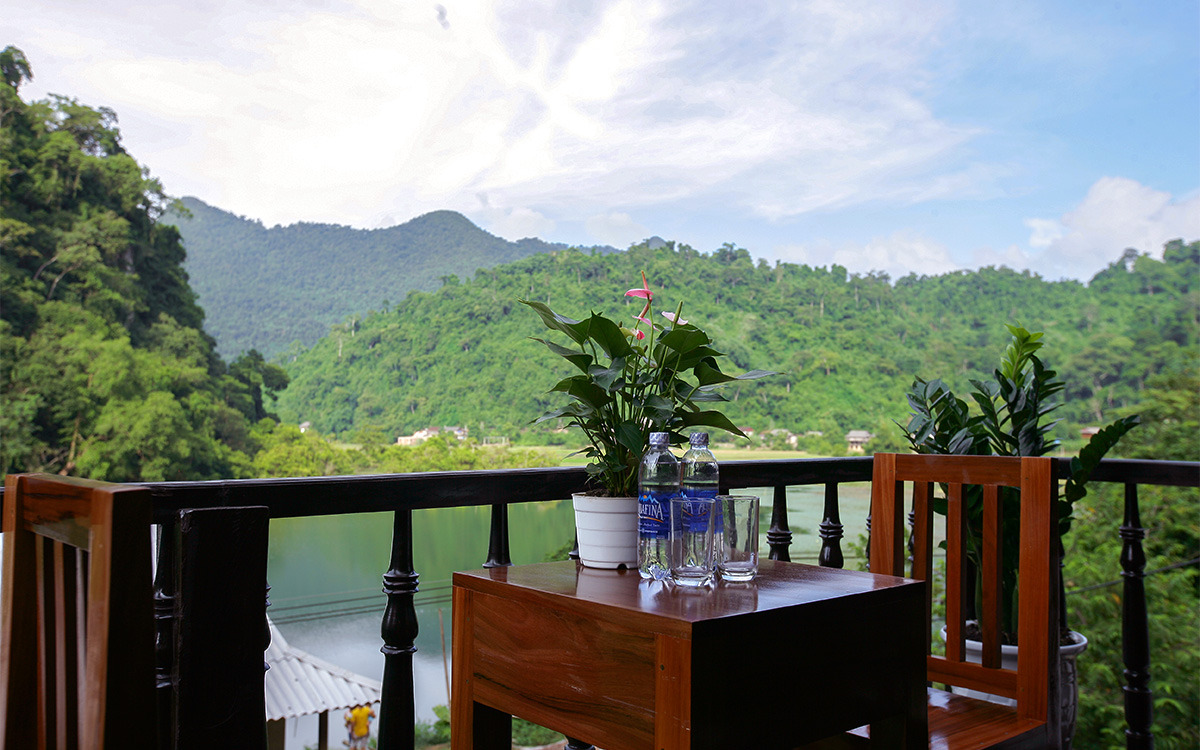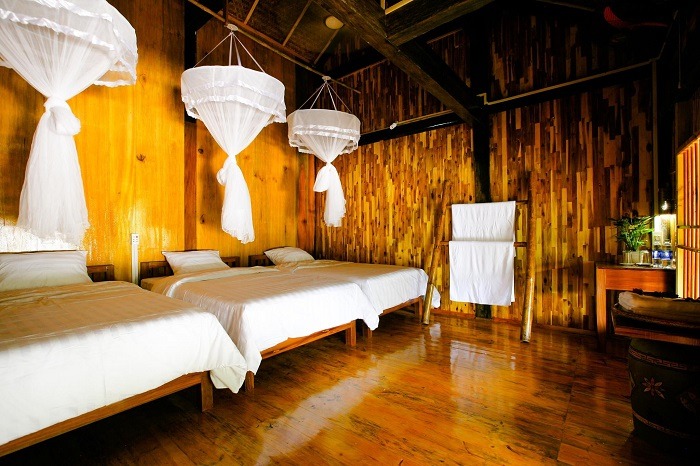 According to Tripadvisor's suggestions, tourists can choose the following places: Thai Binh Hotel, Saigon Ba Be Hotel, Ba Be National Park Hotel, An Thao Ba Be Hotel and homestays such as Huyen Hao, Tran Xuan, Hoang Nguyen, Minh Quang.
Camping along the lake is a new experience many tourists have loved recently. Some reference locations include Alluvial land at the end of the Leng River in Pac Ngoi village, Hoi Xuan Beach, Lac Nga Garden, and Puong Cave. Prices range from 1 to 2 million VND per person, depending on the full or partial service.
4. Where to play?
Visit Ba Be Lake
Visiting Ba Be Lake, visitors can rent a canoe, kayak, SUP (stand-up paddle board) or dugout boat. There are usually two departure ports: Ba Be Lake and Nang River.
- Motorboat: 12 people per boat (Vietnamese guests) and 10 people per boat (foreign guests). Rental prices range from 300,000 VND to 1 million VND depending on time (2 to 8 hours) and route.
- Kayak and SUP: These are new services in the last 2-3 years. The rental price is about 1.2 to 1.5 million VND for 3 boats in one day. Guests will be equipped with life jackets to ensure safety. Maximum number for 3 boats is 6 people.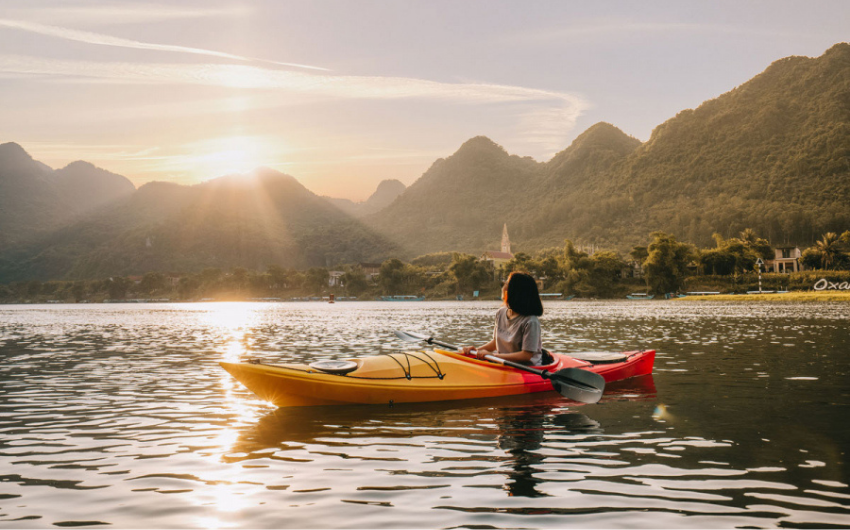 In addition to renting services on-site, visitors can choose a tour departing from Hanoi that combines SUP, kayaking and trekking through the national forest, conquering nature in one of the most beautiful places in the North. Package tour prices range from 2 to 3 million VND per person on two weekends.
- Dugout boat: This is a long-standing means of transportation for the Tay people around the lake. The boat is made from a large tree about 50 cm wide and 5 to 10 m long. Dugout boats usually only carry 2-3 people.
Destinations on the journey to explore Ba Be Lake include:
Pac Ngoi village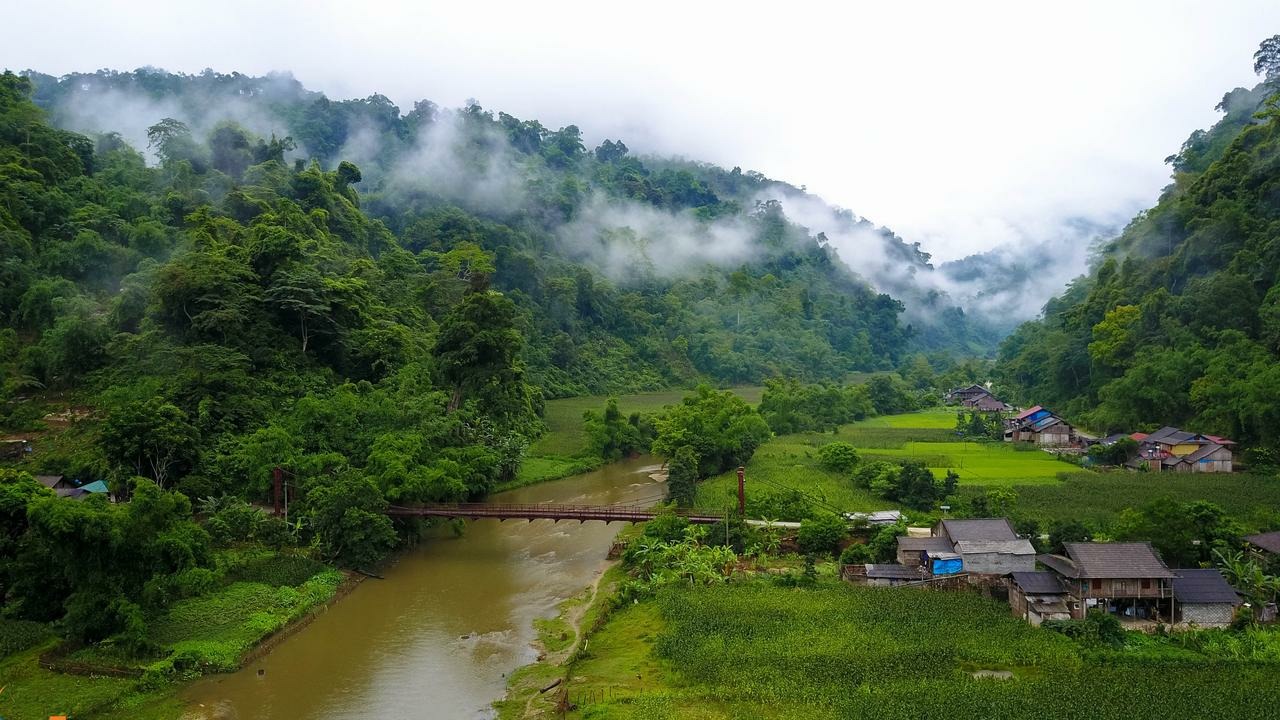 Pac Ngoi village, or Pac Ngoi cultural tourist area, Nam Mau commune, is inhabited by the Tay ethnic people located close to the banks of the Leng River and Ba Be Lake, with about 40 people. Most accommodation areas are located in this village. The village has ancient stilt houses roofed with yin and yang tiles, typical Tay architecture. The villagers mainly live by farming, raising livestock, and catching seafood from Ba Be Lake. Here, visitors will enjoy local specialties such as bamboo-tube rice, grilled fish with sour meat, and five-colour sticky rice and participate in activities with people such as fishing, canoeing, and watching Tay girls sing.
Hua Ma Cave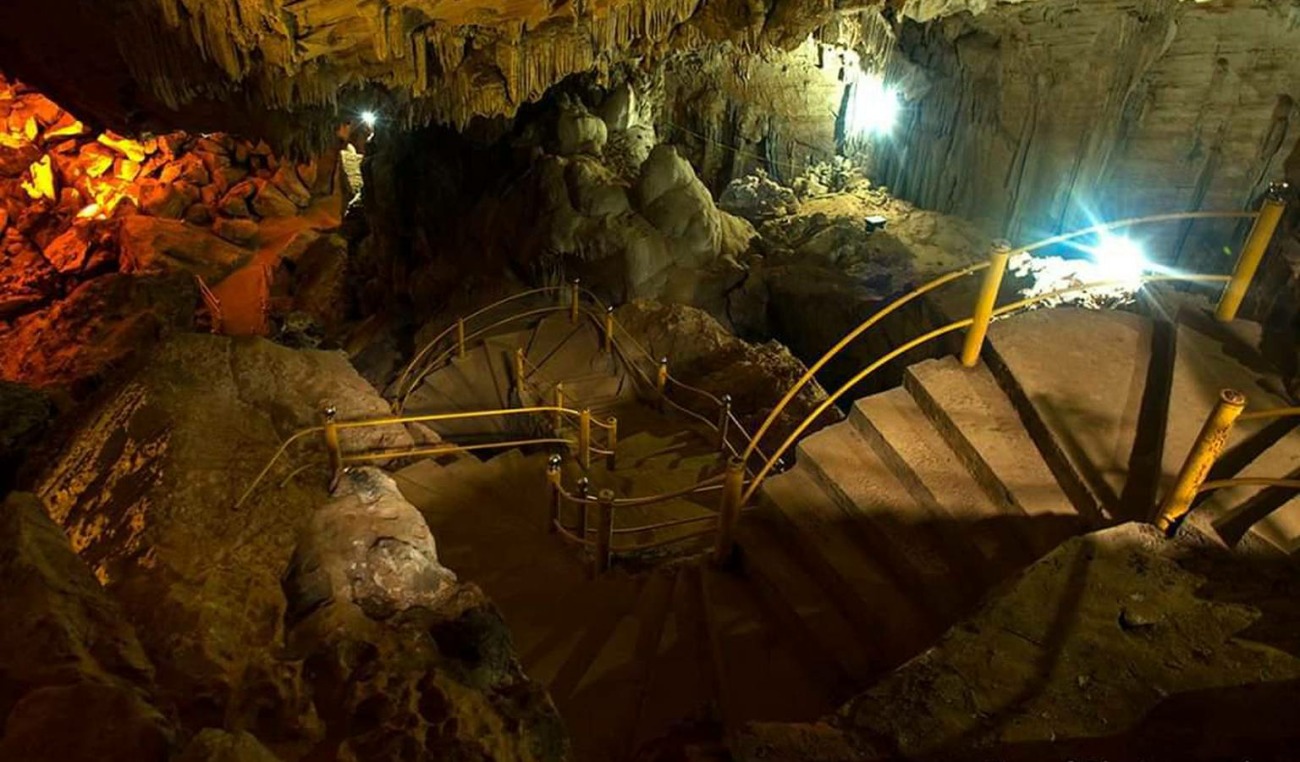 Hua Ma Cave is located in Ba Be National Park. From the foot of Co Don Mountain to the cave is about 300 m. There are stairs so it is convenient to move. The cave entrance is 3 m wide and 5 m high, the inside is about 1 hectare wide, and the height is 40-50 m with many walls and stalactites. According to legend, this is where the devil reigns. Later, a court general on patrol heard the howls of unjust souls, so he organized a big ceremony, slaughtered horses, and took the horse's head to sacrifice. After the ceremony, the howls disappeared. Over the years stalactites have grown here and are considered sacred destinations over the years.
Dau Dang Waterfall
Dau Dang Waterfall is between Bac Kan and Tuyen Quang on the Nang River. Nang River flows through Lung Nham limestone mountain to form Puong Cave. Flowing to Hua Tang village, it is blocked by hundreds of large rocks to form a waterfall. Dau Dang Waterfall is more than 1,000 m long with 3 floors, each 3-4 m apart. This tourist destination is also where fried fish appears, one of the rare fish species, some weighing up to several tens of kilograms.
Ao Tien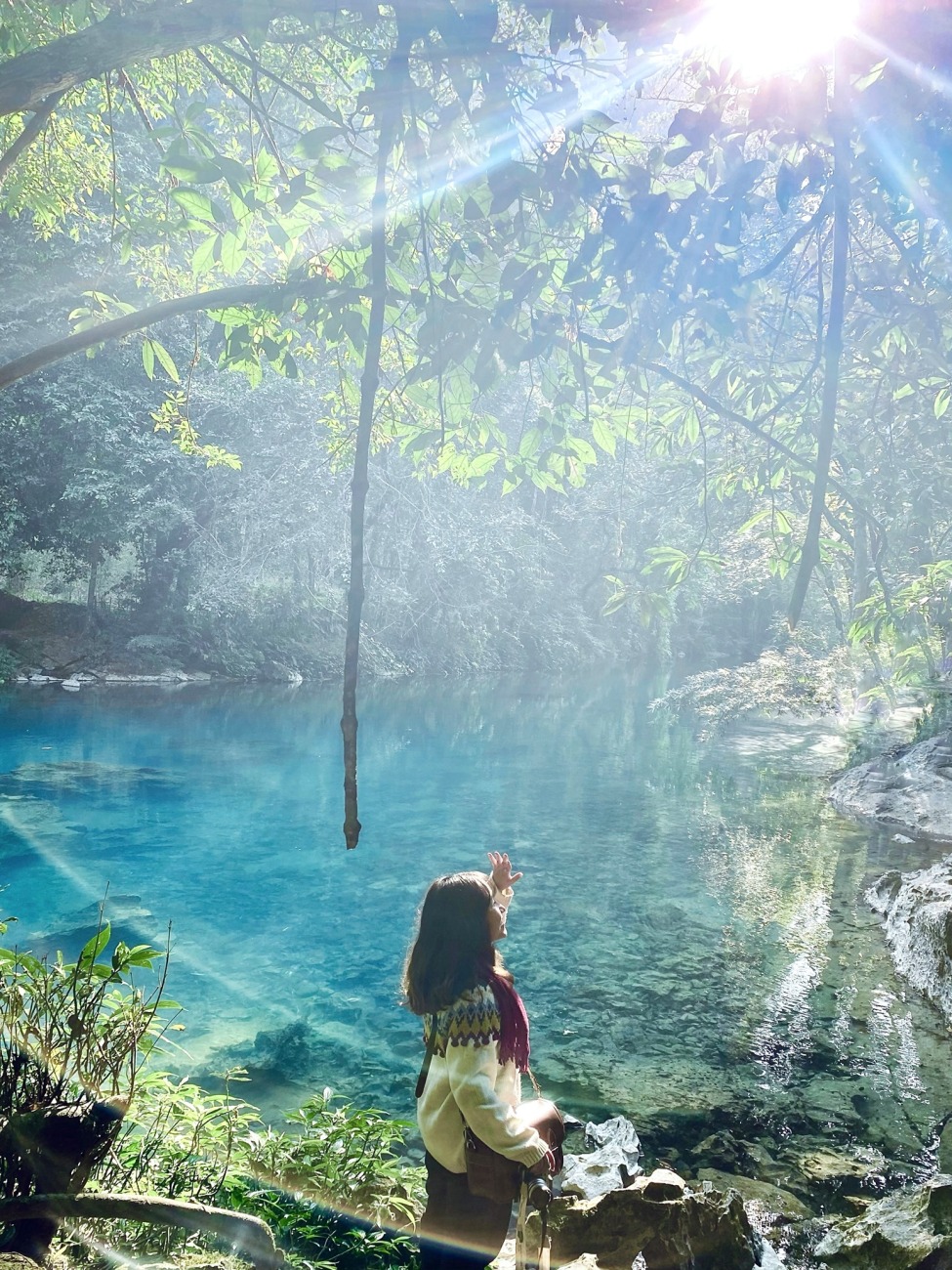 Ao Tien is a small lake about 3 hectares wide, with underground water circuits connecting to Ba Be Lake and nearby caves, so even though it is located about 100 meters from the lake, Ao Tien is always full of water. Surrounding the pond are moss-covered steps, limestone mountains and old forests. The space around the pond is quite peaceful and quiet and contains mystery, evoking visitors' curiosity.
5. Eat what
Grilled fish
Grilled fish is a familiar dish among local people. The freshest fish caught by fishermen are cleaned, marinated with typical spices and then grilled over charcoal. Fish tastes better when eaten hot, along with other local dishes.
Sausage
Sausage at Ba Be Lake is made from Ban pork. A unique feature is that the sausage here is marinated with rock ginger, a spicy and fragrant ginger that only grows on limestone mountains with its flavour. After processing, the sausages are smoked or stored in the kitchen for long-term preservation. This is a favourite dish of many people, more delicious when eaten with local wine.
Kitchen meat
Like buffalo meat in the kitchen of the Northwestern highlands, the Tay ethnic people also see this as a method to preserve meat for year-round use. Pork hung in the kitchen can be preserved for a long time and has a richer flavour. Today, people here still make meat dishes in the kitchen on occasions to entertain distinguished guests or have Tet meetings.
6. Note
The air at Ba Be Lake is cold in the morning and at night, so a jacket is needed, even in summer. In addition, you need to bring mosquito and insect repellant cream.
The village has few food and grocery stores, so visitors should prepare carefully and bring snacks and drinks. Meals should be ordered in advance.
If tourists want to stay in Pac Ngoi village, they can catch a motorbike taxi at the national park gate or ask the homestay to arrange for someone to pick them up.
You might be interested in