Mooncakes filled with flowing eggs of Chinese origin are landing on the market. However, many consumers will be startled to know the wholesale price of this cake on the "online market".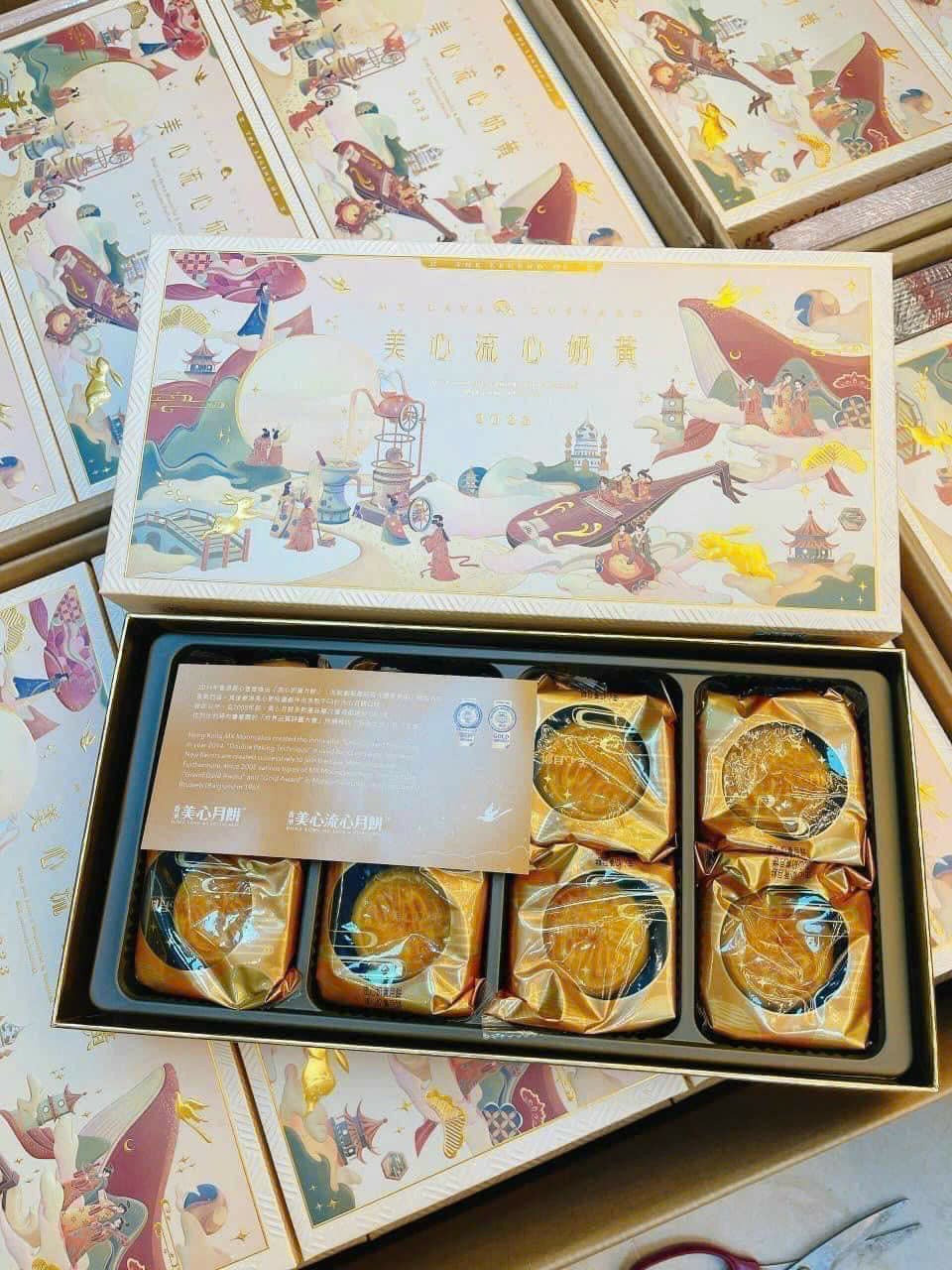 Just over 20 days until the Mid-Autumn Festival (August full moon of the lunar calendar). Hundreds of businesses and tens of thousands of production facilities simultaneously sell baked goods, flexible cakes, and various fillings to the market. Cake prices range from a few tens of thousands to tens of millions of dong/box, depending on the type.
In addition to the domestic cake line, there are also imported moon cakes with a selling price of millions.
"Mooncakes filled with flowing eggs" has become a phrase many refer to when discussing foreign mooncakes available in the Vietnamese market.
In the past few years, the type of cake with flowing egg filling "storms" every Mid-Autumn Festival, even though the selling price is up to 1 million VND/box of 8 cakes. Accordingly, some stores have sold out of 10,000 boxes of these cakes in just one month before the full moon of August.
On this occasion, mooncakes with flowing eggs are also listed for sale in the market. This type of cake makes many people crazy because it has a melting, greasy filling when eaten.
On an online wholesale market in the Lao Cai area with nearly 100,000 members, in addition to fruit, various types of egg mooncakes are also been sold recently.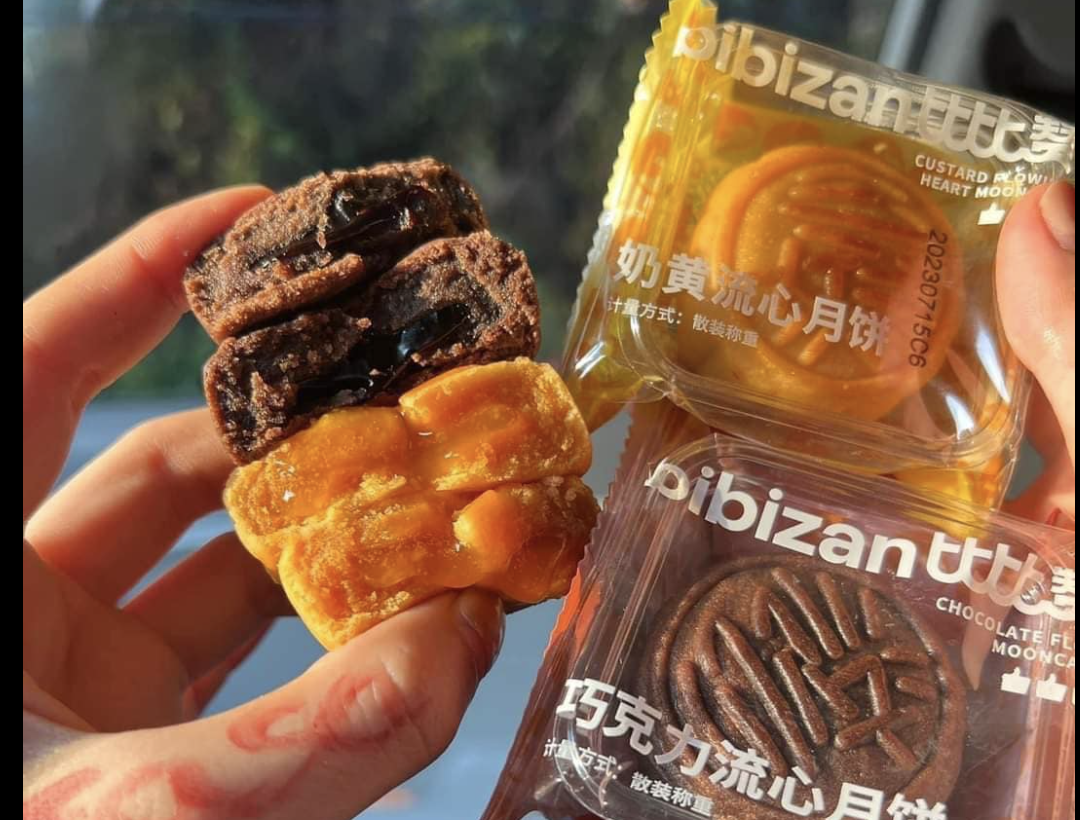 A wholesaler of Chinese mooncakes named Nguyen Mai offers cakes with melted egg, melted cheese, melted chocolate and lotus seed salted eggs. These cakes are of Bibizan brand (China).
She wholesales in boxes of 16 boxes, priced at 1.06 million VND for wholesalers. Each box has 12 cakes, and the price is only about 5,500 VND/melted mooncake.
Mai says this is a new cake; the expiry date is still far away. Customers who take a box have a wholesale price; while taking a large quantity, the price will be reduced by about 50,000-60,000 VND / barrel, depending on the quantity.
Similarly, a wholesaler of lava mooncakes (dried egg cake) named Thanh Trung also offers this type of cake at a fairly low price, only 280,000 VND per box for the white box line, and the red shell line costs 310,000 VNr/box.
Mr. Trung said this is the wholesale price for customers to get a box of 12 boxes of cakes. Therefore, the more customers take, the cheaper the price. For example, if a customer orders 50 boxes today, the wholesale price is reduced to 260,000 VND/box.
This line of cakes with melted egg filling on the retail market costs from 900 thousand to 1.1 million VND/box, Mr. Trung said. During these peak days, the number of customers ordering wholesale moon cakes increases sharply. One day, Mr. Trung wholesaled several thousand boxes of lava cake filled with melted eggs.
Recently, the General Department of Market Management has directed the market management departments of provinces and cities to focus on inspecting moon cake production facilities regarding raw materials for cake production. Using food additives, food processing aids, and product quality ensures the rights of consumers.
At the same time, during the Mid-Autumn Festival, focus on inspecting business establishments, agents, and shops selling moon cakes regarding origin, product quality, and food safety conditions.
At the end of August, Hanoi Market Management discovered and temporarily detained over 4,600 smuggled Bibizan mooncakes. On August 30, authorities in Hanoi continued to arrest nearly 2,000 moon cakes of 80g each.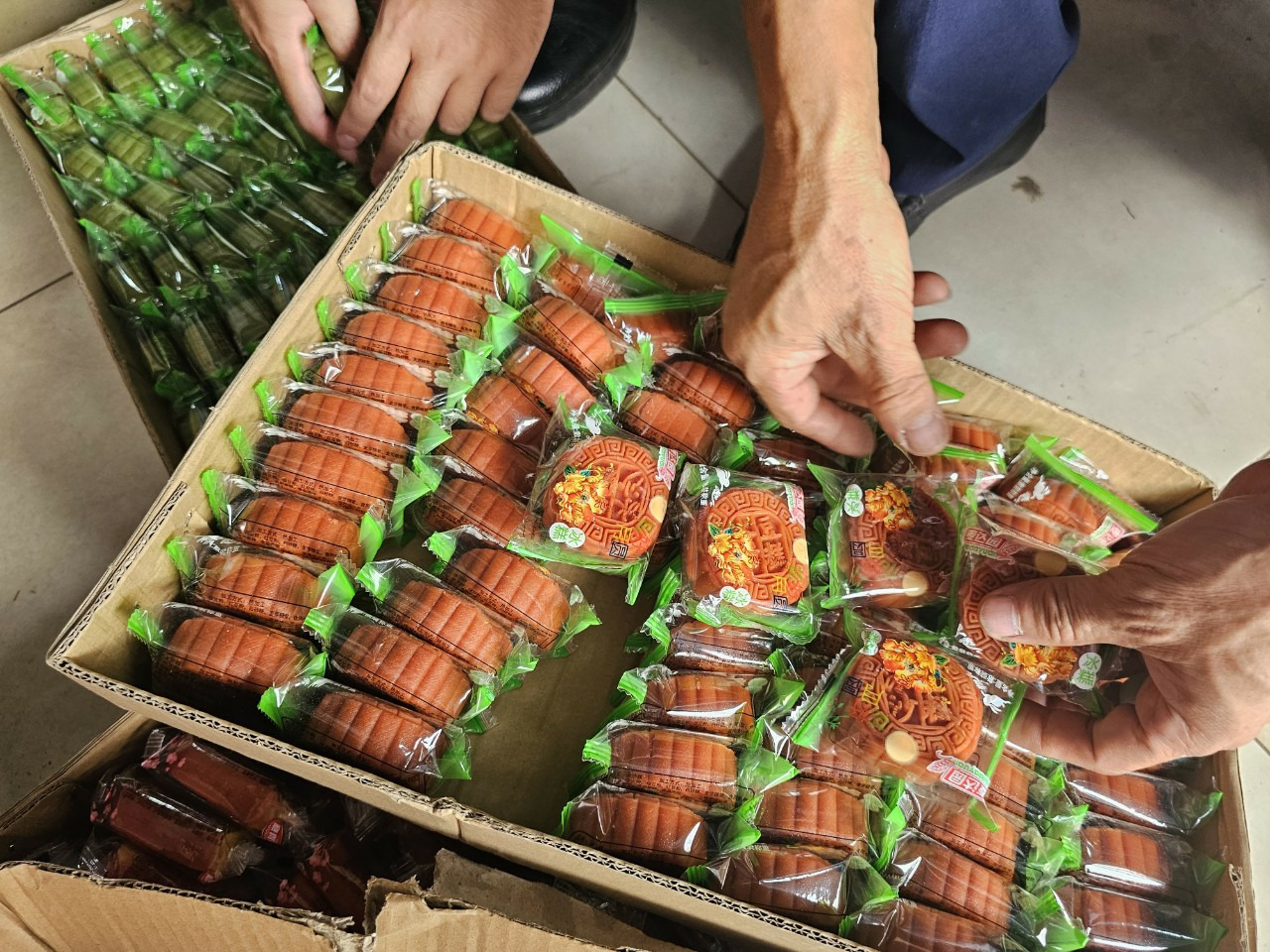 All are foreign-made goods with labels in foreign languages. According to regulations, the business household cannot present any invoices or documents related to the goods.
One day later, Market Management Team No. 5 (Hanoi Market Management Department) coordinated with Hai Ba Trung District Police to inspect and arrest 960 mooncakes filled with melted eggs (named MX Lava Custard Mooncake) made by foreign countries suspected of smuggled production.
In Ho Chi Minh City on the morning of August 30, market management forces also confiscated hundreds of moon cakes of unknown origin and safety. On the same day, authorities of Bac Giang province stopped more than 1,000 smuggled moon cakes from circulating on the market.
Also read: 10 Luxurious Mooncake Collections For Mid-Autumn Festival
Top 11 Asian countries with a culture of mid-Autumn festival
You might be interested in