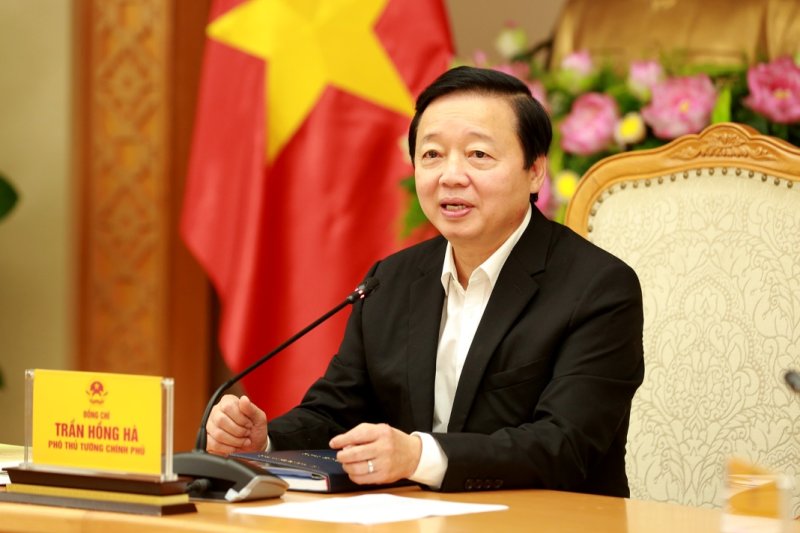 HCMC – Deputy Prime Minister Tran Hong Ha has requested the relevant parties to expedite measures to prevent red soil dust at the Long Thanh airport project from impacting the nearby residential areas.
A meeting chaired by the deputy PM was held on April 11 to cope with issues arising in the execution of the Long Thanh International Airport project.
The deputy PM sought a focus on the execution schedule of package 5.10 – construction and installation of equipment for the passenger terminal package; and the project's site clearance.
Vu The Phiet, general director of Airports Cooperation of Vietnam, said that till now, they have reviewed and made the second revision of the bidding invitation documents for package 5.10 to make it more attractive to foreign investors.
For the project's site clearance, the chairman of Dong Nai Province's People's Committee said that the clearance of 1,810 hectares of land in the first phase was to be completed by April 20 and the provincial authorities would finalize site clearance documents for the 722-hectare land storage area by May 15.
For the schedule of the two connecting roads 1 and 2, the province has completed calculating the number of affected households, imposing compensation rates and preparing a plan to call for residents' support, said the chairman, adding that the province would strive to hand over cleared land by June this year as requested by the investor.
According to the deputy PM, Dong Nai Province has done well in site clearance, meeting the project's schedule. ACV and contractors need to urgently apply measures to prevent dust pollution at the project.
He proposed considering a plan to reduce dust for the land storage area and completing fencing for the project.
Underlining the importance of package 5.10, the deputy PM wanted to select a prestigious and competent general contractor for the package.
ACV is required to strictly comply with the prime minister's guidance on human resource mobilization for the consultancy, coordination, supervision and management of the project.
You might be interested in