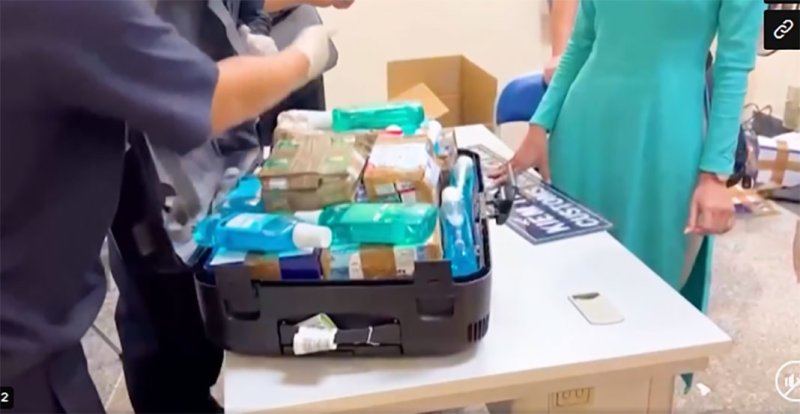 HCMC – The HCMC police decided today, March 22, to free the four Vietnam Airlines flight attendants carrying nearly 11.5 kg of illicit drugs on an international flight from Paris to HCMC.
Local news reports today said the police had found no grounds to file criminal charges against Nguyen Thanh Thuy, Dang Phuong Van, Tran Thi Thu Ngan and Vo Tu Quynh.
Customs officials at the Tan Son Nhat International Airport detected the illicit drugs hidden in toothpaste tubes when they scanned the carry-on bags of the attendants after their arrival on March 16. The attendants had been in police custody since.
A police investigation found that the attendants were not aware that illicit drugs were hidden in the boxes of "toothpaste tubes" they were carrying from France to Vietnam.
Tan Son Nhat airport customs officers found 8.4 kg of gray tablets and 3.08 kg of white powder, which tested positive for banned substances.
Lieutenant General To An Xo, spokesperson for the Ministry of Public Security, told Tuoi Tre Online today that based on investigation results, law enforcement agencies had met to pore over collected documents and evidence, and relevant regulations before they decided to free the attendants from police custody.
While the attendants were staying in France, a Vietnamese suspect came ask them to carry 327 tubes of toothpaste and 17 mouthwash bottles to family in Vietnam, Xo said, adding the attendants were unaware that banned substances were hidden in 157 of the 327 tubes.
The HCMC police earlier and found no banned substances there.
You might be interested in