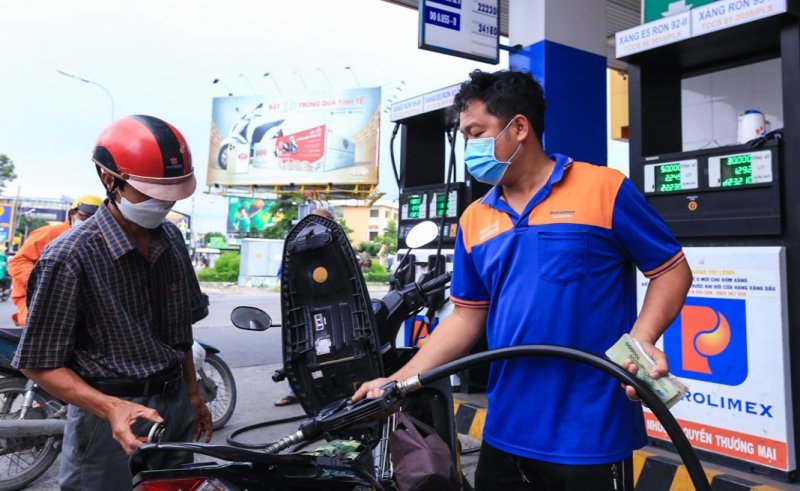 HCMC – The Ministry of Finance refused to lift the special consumption tax on gasoline at the second extraordinary meeting as the country fights climate change and commits to net zero emissions by 2050.
The special consumption or excise tax is a government levy on specific goods and services whose consumption is discouraged due to their associated social costs.
As a fossil fuel, gasoline needs to be used sparingly and wisely, so imposing an excise tax on gasoline is reasonable, the ministry explained.
Moreover, the ministry believes this regulation is in line with international practices to fight climate change, as well as the Government's commitment at the 2021 United Nations Climate Change Conference to reduce net emissions to zero by 2050.
Additionally, the Law on Special Consumption Tax does not prescribe any conditions for an exemption or reduction of the excise tax on goods and products subject to the tax.
The ministry's decision was in response to a proposal to exempt fuel products from the special consumption tax made by Vietnamese enterprises.
The adjustment of the special consumption tax is under the authority of the National Assembly, so the proposal must be submitted to the National Assembly, not the ministry, for consideration, it added.
The ministry asked the Government to stop drafting the resolution on reducing special consumption and value-added taxes on gasoline.
It also wrote to the Government and the National Assembly Standing Committee, seeking approval to impose environmental protection tax rates of VND2,000/liter for gasoline and VND1,000/liter for diesel oil and jet fuel.
The special consumption tax is currently 10% for gasoline, 8% for gasoline E5 and 7% for gasoline E10.
You might be interested in