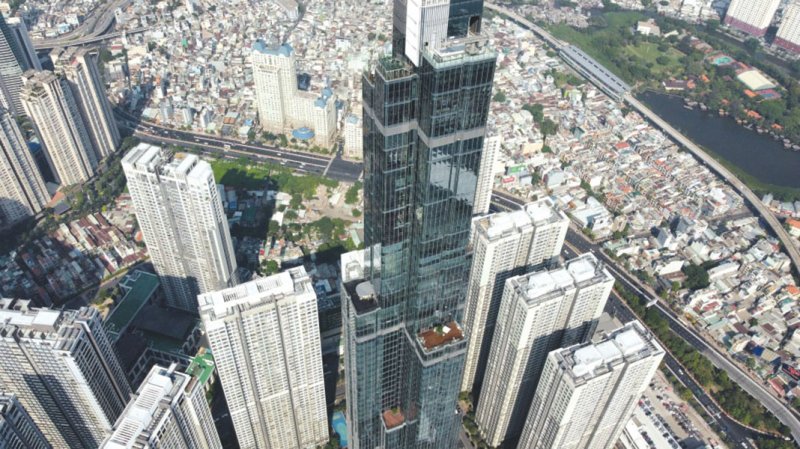 HCMC – Struggling with difficult access to bank loans, the real estate sector has got good news that two major credit packages totaling VND230 trillion would be launched after Prime Minister Pham Minh Chinh met with real estate businesses on Friday.
At a , the Ministry of Construction put forth a VND110-trillion credit package for developers and buyers of social housing.
Also at the conference, the State Bank of Vietnam, the central bank of the nation, announced a commercial loan package worth VND120 trillion that would benefit both builders and buyers of homes for low-income people and workers.
The Ministry of Construction would forward its VND110-trillion credit package to the National Assembly and the Government for approval. If approval is forthcoming, the money would be used to make loans available for projects to build social homes and those for factory workers.
The approval process will take time, so this property market financing package will not be able to materialize anytime soon.
Deputy Minister of Construction Nguyen Van Sinh told the local media after the conference that the PM had agreed to include this credit package in an upcoming Government resolution on social homes and those for workers.
Half of the package would go to project developers and the remainder to buyers, Sinh noted, adding it is similar to the VND30-trillion social home loan package in 2013-2016 which helped the property market out of the woods.
As for the VND120-trillion loan package, the governor of the central bank, Nguyen Thi Hong, said at the conference that she had met with four major State-owned commercial banks and that these lenders had agreed to set aside a combined VND120 trillion to make loans available for home developers and purchasers.
Interest rates for those loans would be 1.5% to 2% lower than the average of the four banks at the transaction time, she noted. Under the current market conditions, interest rates for these loans would revolve around 10%.
She stressed that this commercial loan package would be bigger if more banks join in and that if participating banks fall short of liquidity, the central bank would intervene by refinancing them.
This package can be carried out immediately but it will depend on how the market can absorb the money since the market is now in hibernation mode.
You might be interested in