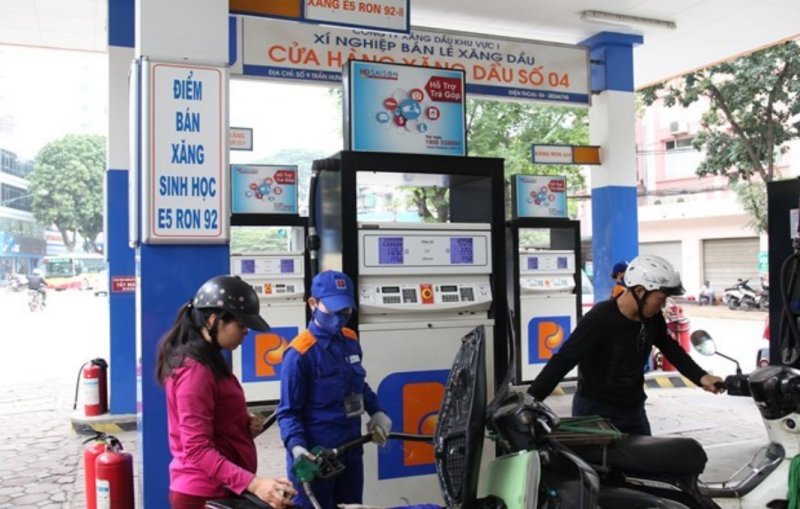 HCMC – Gasoline prices in Vietnam continued rising by VND350 per liter from 3 p.m. today, January 3, while other fuels edged up VND110-160 per liter or kg.
The ministries of Industry-Trade and Finance revised up the retail price of gasoline nationwide today, having raised the fuel prices by over VND1,000 per liter on January 1 in accordance with the new environmental protection tax.
RON 95-III gasoline, the most popular variety of gasoline in Vietnam, and E5 RON 92-III bio-gasoline are now priced at VND22,150 and VND21,350 per liter, respectively, both up by VND350.
All the other fuels but diesel marked up in prices. Kerosene now sells for VND22,760 per liter, up VND600 and heavy fuel oil VND13,740 per kg, up VND110.
The retail price of diesel oil remains unchanged at VND22,150 per liter.
During this fuel price adjustment, the two ministries continued replenishing the fuel price stabilization fund. Diesel oil and kerosene are subject to a respective surcharge of VND605 and VND200 per liter. Meanwhile, gasoline and heavy fuel oil are exempt from the surcharge.
They also decided not to tap the fuel price stabilization fund to lower prices.
On January 1, the domestic fuel prices saw an uptick of VND300-1,100 per liter.
The National Assembly's Steering Committee approved a resolution amending the environmental protection tax on fuels.
Currently, gasoline products, except for ethanol, are subject to the environmental tax rate of VND2,000 per liter, while the rates are VND1,000 for diesel oil, VND600 for kerosene, and VND1,000 for heave fuel oil, lubricant, and grease.
You might be interested in