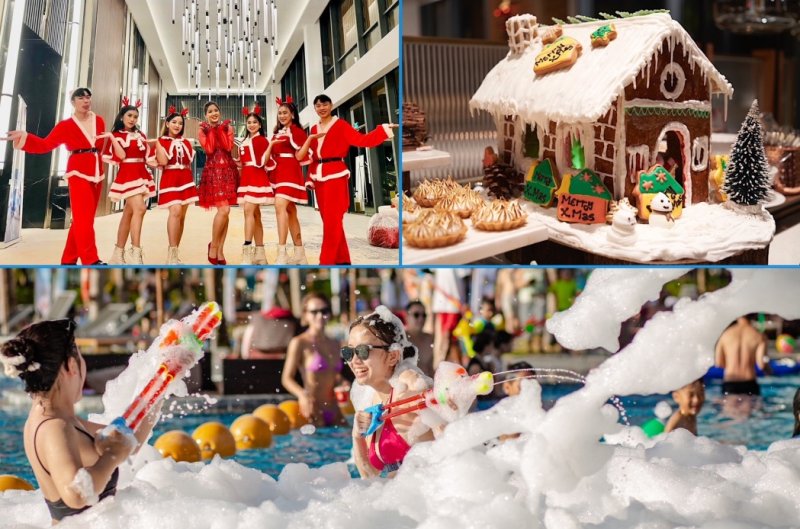 HCMC – In this Festive Season, the Mövenpick Resort Waverly Phu Quoc gets ready to welcome guests with various programs themed "Palette of Happiness."
Yoga classes and craft workshops will be organized in the mornings at the resort. Moreover, spa treatments in the Christmas spirit can help tourists rejoice, relax and revel.
The Festive Season at Mövenpick Resort Waverly Phu Quoc is also filled with jubilant colors and exclusive outdoor activities. The H2O Foam Party, under the themes of "Movenpick Dane" and "Aqua Volleyball," will promisingly create memorable moments with trendy DJ performances and countless exciting games.
The resort offers numerous dining-out options, including Italian, Asian, Vietnamese, or BBQ at the Islander and Lang Chai restaurants. On Christmas Eve, a variety of sumptuous local and international favorites will be served when guests enjoy the live performance and kids receive gifts from Santa Claus.
The Mövenpick Resort Waverly Phu Quoc will organize the Night Market from December 27, 2022, to January 1, 2023, and a glamorous New Year's Eve Hawaii Beach party with joyful music, vibrant dances, and various specialties.
Early birds will be entitled to a 15% discount on the services.
You might be interested in