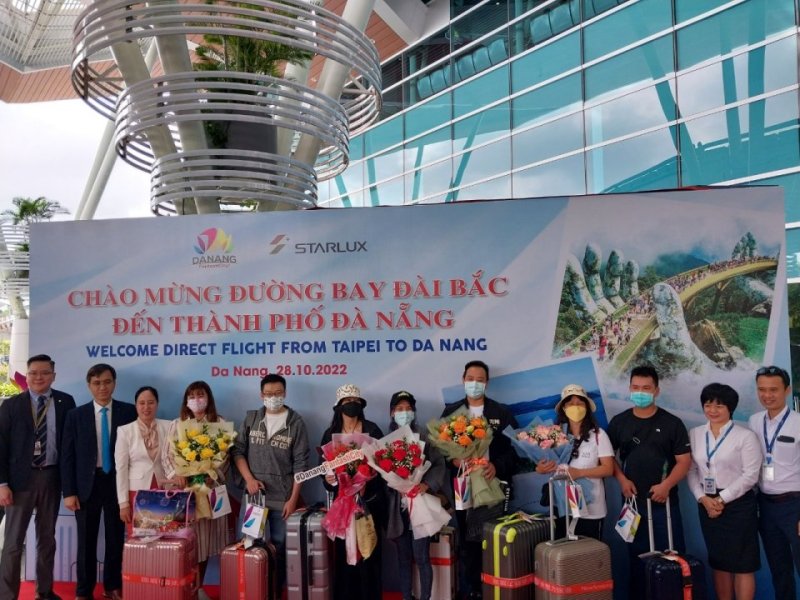 DANANG – Danang is seeing the return of hundreds of international commercial flights operated by 24 international and three domestic airlines between October 30, 2022 and March, 2023.
According to the Danang International Terminal Investment and Operation Joint Stock Company (AHT), most flights from the Asian market are scheduled daily and every other day.
This time, Danang saw the return of HK Express, Air Macau and Jeju Air, which previously launched flights linking Danang with South Korea, Taiwan, Hong Kong and Macau.
Moreover, this is the first time Danang can be reached via daily flights from Kuala Lumpur, Malaysia, and Gangwon, South Korea.
Specifically, the South Korean low-cost carrier Fly Gangwon has daily flights from Gangwon Province, north of South Korea, to Danang from October 30 to March 25, 2023. In addition, Batik Air Malaysia offers daily flights from Kuala Lumpur, Malaysia, to Danang from December 6, 2022.
Last Friday, Danang welcomed JX701 flights from Taipei, Taiwan, which marked the return of Starlux Airlines to the city with three weekly flights from Taipei.
The Danang Tourism Department stated that the comeback of Starlux will boost the tourist volume recovery, which was 19% in the first nine months of 2022.
You might be interested in