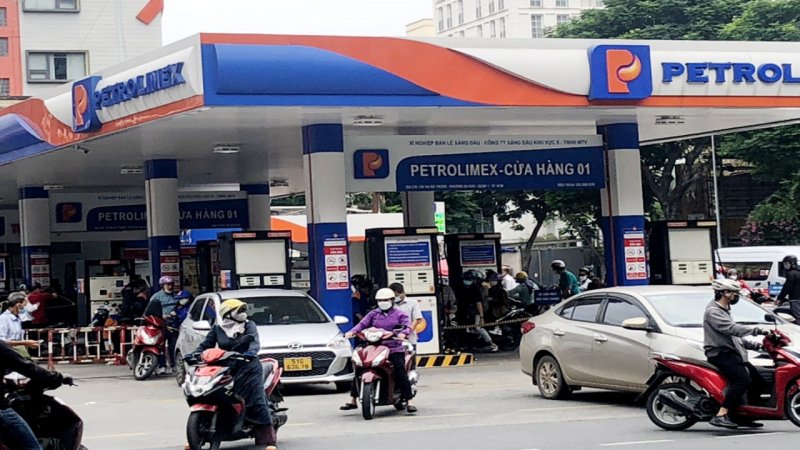 HCMC – The Ministries of Finance and Industry-Trade decided to revise up fuel prices from 3 p.m. today, October 21, the second increase after four straight cuts.
RON 95-III gasoline increased by some VND340 to VND22,347 per liter and E5 RON 92 bio-gasoline rose VND200 to VND21,492 per liter.
Diesel oil is now priced at VND24,787 per liter, up VND600, and kerosene sells for VND23,660 per liter, up VND840.
Meanwhile, heavy fuel oil inched down VND200 to VND13,894 per liter.
This time, the two ministries also decided to keep the fuel surcharge of VND200 and VND400 per liter of bio-fuel E5 RON 92 and RON95 to replenish the fuel price stabilization fund.
The surcharge of heavy oil also stayed at VND708 per kilogram, while diesel oil and kerosene continued to be free of charge.
The fuel price hikes came as little surprise as global oil prices have inched up over the past 10 days.
Many gasoline retailers were still complaining about not receiving any discount from general agents despite the Ministry of Industry and Trade's efforts to meet with wholesalers and suppliers to remove hurdles in gasoline distribution.
You might be interested in