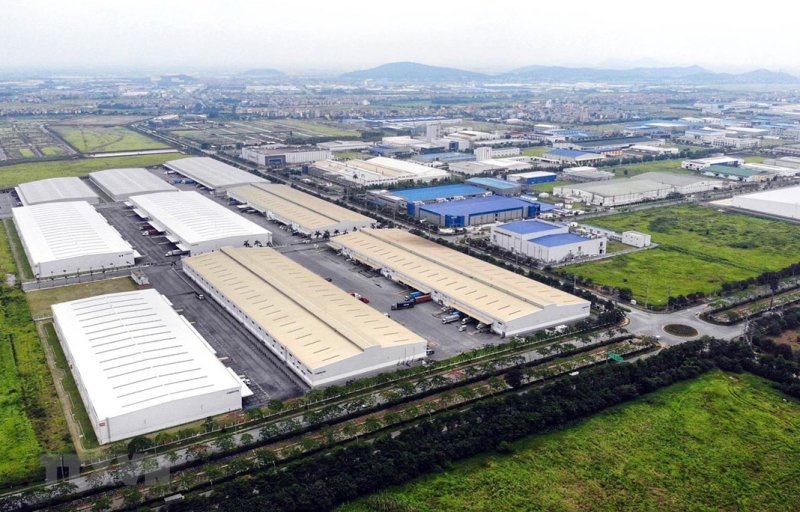 CAN THO – The Vietnam Singapore Industrial Park (VSIP) Group yesterday, October 17, received an investment certificate to develop a new industrial park in the Mekong Delta city of Can Tho.
The investment certificate was presented to Kelvin Teo, CEO at Sembcorp Development, a wholly-owned subsidiary of Singapore's Sembcorp Industries. VSIP Group is a joint venture between Sembcorp and Vietnam's Becamex IDC Corporation.
The first phase of the industrial park in Vinh Thanh District will cover an area of 293.7 hectares and be operated by VSIP Group.
At a press conference held by the municipal People's Committee in the second quarter of this year, Duong Tan Hien, vice chairman of the city's government, said the industrial park in Vinh Thanh will cover 900 hectares, with its first phase developing 293 hectares.
This project would significantly contribute to the city's growth, Hien added.
At another conference in the city in April, Le Quang Manh, Party secretary of Can Tho City, said the VSIP in Can Tho is among the three major projects on which the city is focusing.
VSIP Group has a portfolio of 11 large-scale projects across Vietnam with a total area of over 10,000 hectares. These projects have attracted US$17 billion in investment and 880 customers from 30 countries and territories and created 295,000 jobs.
You might be interested in