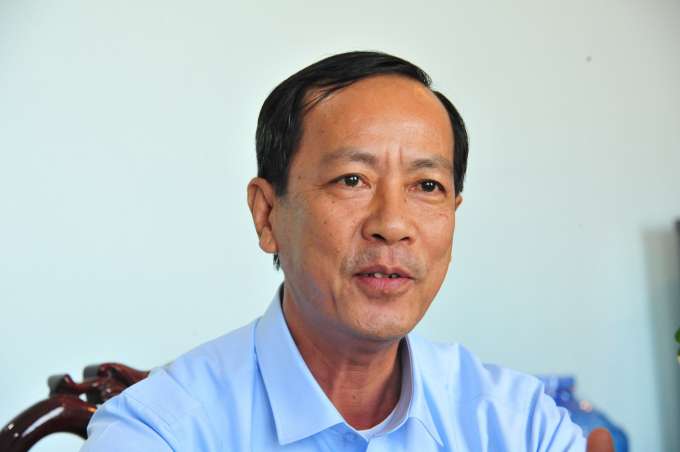 A place where one commune has 6-7 agricultural cooperatives on average
Giong Rieng is one of the key rice areas of Kien Giang in the middle of the vast Long Xuyen Quadrangle. The two rivers Cai Lon and Cai Be divide Giong Rieng's rice production area into three parts, with a total acreage of nearly 48,000 ha. The land cultivates 2-3 crops per year, gaining an output of approximately 800,000 tons.
Plus vegetables, fruits, animal husbandry, typically pure agriculture, very early generations of leaders in Giong Rieng have determined that collective economy is the one and only way to solve the problems of fragmented fields, precarious markets and negative impacts of climate change on the land and people.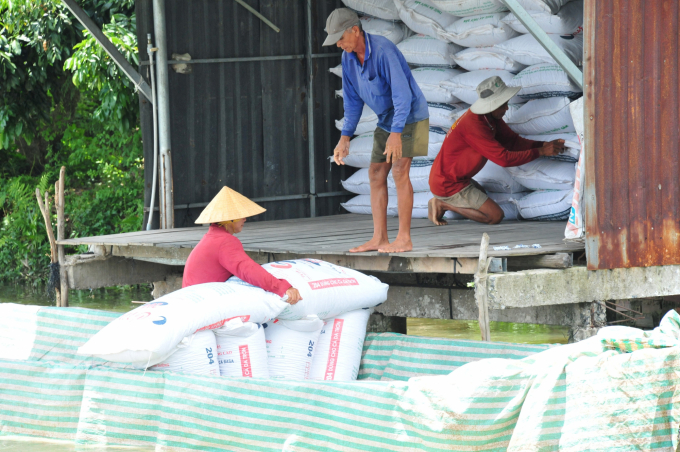 Having that determination, Giong Rieng not only becomes a district with a large planting area in Kien Giang but also a land of many 'records' of the whole Southwest region: 19 commune-level administrative units, 115 agricultural cooperatives, 567 cooperative groups, approximately 36,000 people participating in collective economic models.
Calculating on average, a commune in the district has 6-7 agricultural cooperatives. At one time the number of cooperatives in Giong Rieng account for nearly half of the number of cooperatives in Kien Giang, more than some provinces in the Mekong Delta such as Hau Giang, Ben Tre, Tra Vinh, and Vinh Long.
But it is the same determination that leads to new problems. Mr. Tran Ngoc Khai, Head of Agriculture and Rural Development Office, Deputy Head of the Steering Committee for Collective Economy of Giong Rieng district frankly acknowledged: "It is truly 'overwhelming' in terms of quantity, but most agricultural cooperatives in Giong Rieng are still scattered and small-scale. Using the word 'following the trend' is right, calling it a part of 'running after achievements' is also correct. Anyway, what happened, happened, so now we just focus on changing. Because if we do not do it in a timely manner, the journey ahead will be very difficult."
The 'cooperative boom' in Giong Rieng was at its peak around 2016 - 2017. Kien Giang province during that time set a target that every year the whole province tried to establish 15 new agricultural cooperatives to develop collective economy. Only Giong Rieng alone, the Resolution of the District Party Committee thoroughly detailed that "a new cooperative must be established in a commune or town every year". After three years dozens of cooperatives 'sprung up'. There were times when the number of agricultural cooperatives in Giong Rieng reached 120.
The formula was as follows: for every few dozen member households and some tens of thousands ha of land, a cooperative would be born. For example, Tran Be Agricultural Cooperative (Kinh Xuoi hamlet, Ngoc Thanh commune) had 20 member households, 29.5 ha of fields, and has been operating for more than 10 years. Hong Hanh Cooperative (Giong Rieng town) had only 44 households, 45.3 ha of land, and authorized capital of more than VND 45 million. Dong Tien Cooperative had 37 member households, 30 ha of field, and authorized capital of VND 16.8 million.
This situation of 'not knowing whether to laugh or cry', as Mr. Tran Ngoc Khai said, also explained why the number of agricultural cooperatives in Giong Rieng was very high but only 44 cooperatives had good performance, 50 medium and 21 bad. From the province to the district, all came to agree to stop the establishment of new agricultural cooperatives and 'make a revolution' to dissolve and merge the small and scattered cooperatives together.
A few days ago Giong Rieng District People's Committee has just issued a collective economic development plan in the district for the 2022 - 2025 period together with documents of Kien Giang province as well as the Resolution of the District Party Committee.
The biggest goal of this phase is to merge and strive to have only 90 agricultural cooperatives by 2025. This year 12 small cooperatives will be merged into 5 large cooperatives with more than 1,200 member households and nearly 1,000 ha. 50 - 70 cooperatives will receive training and guidance on granting planting area codes, striving to gain 10% of cooperatives with good performance and no cooperative with bad performance remain by the end of the year.
"To the district, those with bad performance will be dissolved, and those who are small will come together. There is no other way. We must become big in terms of area, number of members and performance quality, creating favorable advantages to associate with companies and enterprises in the product value chain, helping farmers gain maximum efficiency," said the Head of Agriculture and Rural Development Office of Giong Rieng district.
The answer in Duong Go Lo Cooperative
Long Thanh commune used to have 10 agricultural cooperatives. Perhaps that was why it became the first place to 'shoot the starter pistol' of Giong Rieng's revolution to merge agricultural cooperatives.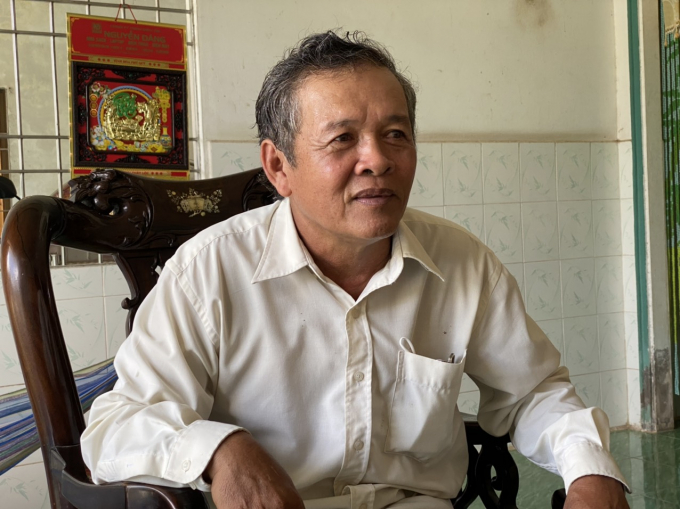 In the spacious four-level house located on the bank of Ben Nhut canal lies the "headquarters" of Duong Go Lo Agricultural Cooperative. Mr. Nguyen Hong Phuong, Director of Duong Go Lo Agricultural Cooperative, said, "The Covid-19 epidemic was yet to over, but the fertilizer price storm had come, making it difficult for farmers to grow rice in recent years. But thanks to this occasion, I believe our people have understood more about the role and value of cooperatives and collective economy. They might hesitate or feel that participating was not beneficial in the past, but it is a different story now."
Duong Go Lo Cooperative is originally four of the seven agricultural cooperatives in Long Thanh, including Long Tien II, Cay Bang, Thinh Phat and Duong Go Lo. Just looking at the current data gives a glimpse of how small these agricultural cooperatives once were. Having merged all four together but there are only 213 members, nearly 225 ha of fields and authorized capital of more than VND 105 million.
"That's already a big revolution," Mr. Phuong said. It was a common situation in the past, where each cooperative only had a few members and some ha of fields. The cooperatives were managed by elderly people, mainly providing pumping services for the members. Farmers, in face of the pressure of input and unstable rice prices, still looked at the cooperative with bored eyes.
The decision to merge into Duong Go Lo Cooperative was thus not only to show the benefits of the cooperative model but also to let other small cooperatives see that it was better to come together. In fact, the "revolution" in Duong Go Lo was the answer to the cooperative problem in Giong Rieng.
Thanks to the larger size of members and area after the merger, Duong Go Lo became the first agricultural cooperative here that could develop five services including pumping, tilling, harvesting, product consumption for cooperative members, and rice consumption outside the cooperative.
The effect was already visible right at the very first crop. From input services that are lower than market prices to output services, farmers felt more secure to produce. Especially at the height of the Covid-19 epidemic, the role of cooperatives is fully revealed. All the discount of VND 50/kg of rice under the purchase contract between the cooperative and Vinacam Group was also fully supported back to the cooperative participants.
Only the cooperative's smart rice cultivation, pumping, seeding, and concentrated harvesting procedure had helped farmers reduce the amount of seeds required from 200 kg/ha to 100 kg/ha and lessen the total production costs by VND 3 - 4 million/ha.
When the whole country implemented Directive 16, many areas of summer-autumn rice were ripened in the fields but boats could not travel and people did not know who to call. For Duong Go Lo, the solution was simple. With a phone call to an enterprise on Thot Not (Can Tho) purchasing according to the signed contract, the money was transferred to the cooperative account, and the enterprise just needed to send a boatman down to pick up the rice.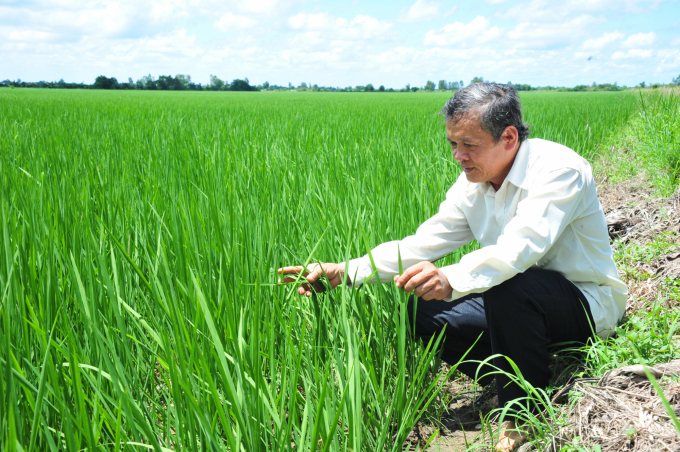 Thanks to the unification of both input and output services, Duong Go Lo's fields now mainly grow high quality rice varieties. 50 ha are planted according to VietGAP standards and waiting for a planting area code. Fertilizing and spraying stages all unmanned aerial vehicles, and the harvesting stage has been completely mechanized. Cooperatives help people to thoroughly solve the situation of "good harvest - bad price" that has haunted them for many years.
Long Thanh still has seven agricultural cooperatives, managing 2,890 ha of rice in the commune. Both Mr. Phuong and Chairman of Long Thanh People's Committee Nguyen Cong Hien are of the same opinion: this whole commune only needs one agricultural cooperative.
"It is expected that in 2023 two cooperatives of Nga Con and Tan Thuan will be merged. In 2024 Dong Tram and Nam Hai will be merged. Rice growers in Long Thanh must eliminate fragmented mindsets and grow up together, just like the lesson in Duong Go Lo," said Chairman Nguyen Cong Hien.
Authors: Hoang Anh - Hoang Vu
Translated by Samuel Pham
You might be interested in