The global fashion industry is considered one of the contributors to climate change due to the CO2 emissions of the garment production process. At the same time, the industry itself is also affected by climate change. Moreover, global commitments and European legislation, among others the German Due Diligence Act that will enter into force in 2023, are increasing pressure on brands and multinationals to identify, prevent, mitigate, and assume responsibility for environmental and social risks along their supply chains. As a result, many well-known fashion brands and textile manufacturers have set goals related to climate and the environment.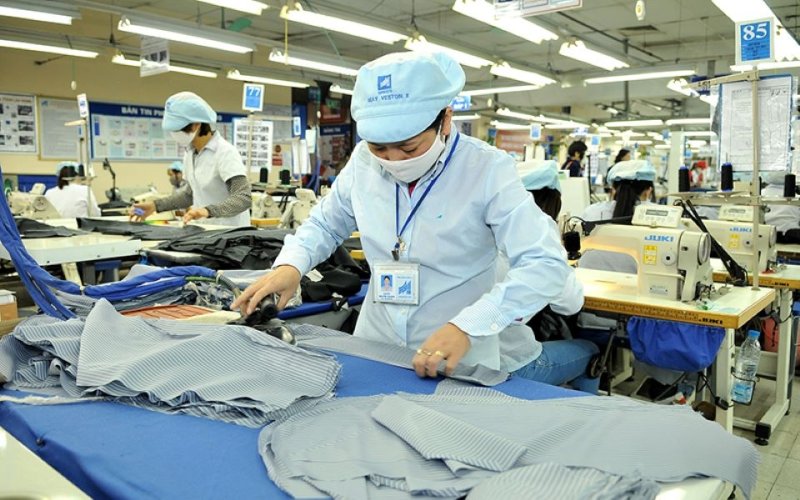 Energy transformation helps Vietnamese textile enterprises reduce emissions
To help Vietnamese textile and garment enterprises reduce emissions through the efficient use of resources, energy and chemical management, the German Development Cooperation Organization GIZ and French retailer Decathlon signed a memorandum of understanding on improving the environmental performance of textile supply chains in Vietnam. Accordingly, GIZ partners with Decathlon Vietnam on two projects: "Climate protection through sustainable bioenergy markets" and "Fostering and advancing sustainable business and responsible industrial practices in the clothing industry in Asia" (FABRIC) to help Decathlon's Vietnamese suppliers improve their climate change adaptation, water use, energy efficiency and chemical management at factories.
Specifically, the GIZ FABRIC project will organize e-learning "Climate Action Training" and "e-REMC - Chemical Management Training" via the platform www.atingi.org. The "Climate Action Training" provides basic knowledge on climate change, solutions to calculate and reduce greenhouse emissions, and solutions in terms of energy efficiency and renewable energy. Meanwhile, the e-REMC supports Vietnamese textile factories in improving and implementing sustainable chemical management systems.
Marc Beckmann, Director of GIZ FABRIC, underlined that tackling climate change requires collaboration with international brands to jointly improve the ability of textile and garment factories in the supply chain where most of the emissions and environmental impacts happen. This collaboration is very important and urgent. These innovative approaches will help suppliers advance their environmental performance and thereby position themselves as competitive actors in international supply chains. The learning from this collaboration will also benefit the sector regionally and globally. "The FABRIC project will share the successes with relevant policy makers, support the expansion to other countries, while the learners have access to a free online training platform," Marc Beckman said.
Decathlon will offer training courses to more than 100 factory brands on enhancing the use of bioenergy and other renewable energy sources, as well as supporting research on biomass supply chains.
Vietnam is an agricultural country, with great potential for biomass energy that can meet the demand for
renewable energy sources to replace fossil fuels.
Thu Huong
You might be interested in