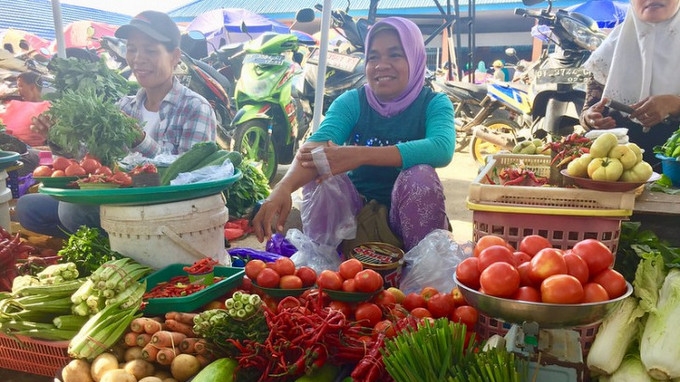 FAO will continue working with Indonesian government to provide protection to smallholder farmers and their families. (Photo: ANTARA/HO-FAO Indonesia)   
NDO/VNA - The Indonesian Government and the Food and Agriculture Organisation of the United Nations (FAO) has reaffirmed stronger partnership to transform the agri-food systems in the Southeast Asian country.
The commitment was reiterated at a virtual meeting on September 13 between the new FAO Representative in Indonesia, Rajendra Aryal, and Indonesian Foreign Minister Retno Marsudi, according to a press release.
At the virtual meeting, Marsudi highlighted Indonesia's resilience in the agricultural sector that has been shown by growth domestic product (GDP) increase by 2.19% year-on-year despite the economic slowdown caused by the COVID-19 pandemic.
She expressed her hope that FAO will continue to support agriculture development in Indonesia focusing on strategic areas such as increasing production capacity, diversification of staple food consumption, strengthening food reserves and logistic systems, development of modern agriculture and promoting agriculture experts.
Aryal highly evaluated Indonesia's achievements and reaffirmed FAO's commitment to offering further support in the continuous efforts to transform the food system in a more sustainable manner.
The Indonesian government has shown tremendous efforts to tackle the negative impacts of the pandemic on the livelihoods of the people, he said, adding that FAO will continue working with the government to provide protection to smallholder farmers and their families, food workers in all sectors.
You might be interested in