Vietnam News Today (August 17): Vietnam's Covid infection tally rises by 8,644; Ho Chi Minh City looks forward to 'new normal' after September 15; Over 200,000 Vero Cell doses administered in HCM City; World Cup 2022: Vietnam – Australia match to be played without fans at stadium.
Vietnam News Today (August 16): HCM City Extends Social Distancing by Another 30 Days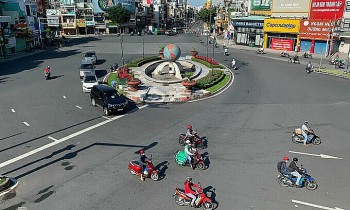 Vietnam News Today (August 15): Vietnam Records Biggest Daily Spike in Covid-19 Cases as Lockdown Continues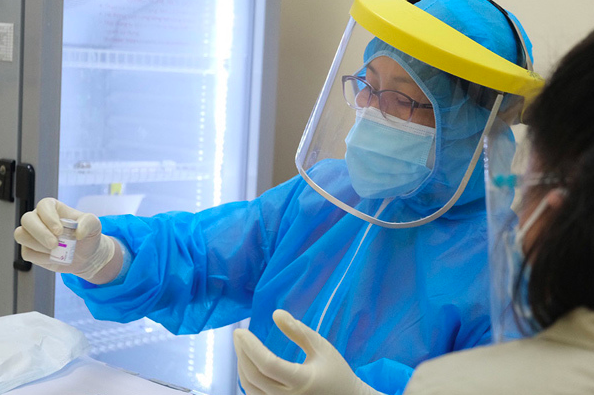 Vietnam News Today (August 14): HCM City to Extend Social Distancing Until September 15
Vietnam News Today (August 17) notable headlines
Vietnam's Covid infection tally rises by 8,644
Ho Chi Minh City looks forward to 'new normal' after September 15
Over 200,000 Vero Cell doses administered in HCM City
World Cup 2022: Vietnam – Australia match to be played without fans at stadium
Beach destinations prolong lockdowns to contain Covid
Ministry supports expanding areas for third-phase trials of Nanocovax
PM decides to provide financial support for COVIVAC vaccine trials
Vietnam hopes increase in ICU centres can reduce mortality rate
First mRNA Covid-19 vaccine trialled in Vietnam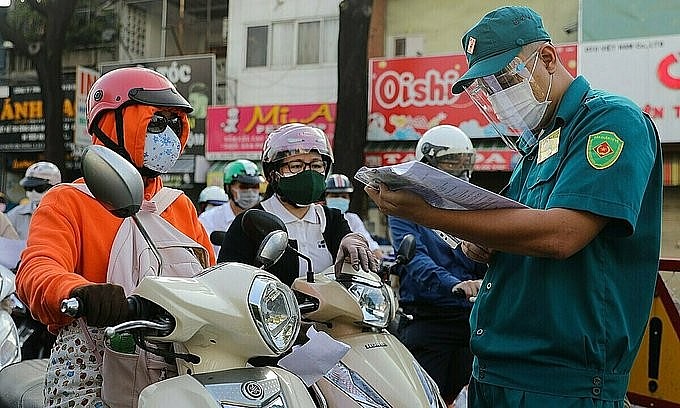 A man checks the approval documents of vehicles passing through a Covid-19 checkpoint on Nguyen Kiem Street in Go Vap District, HCMC, on August 12, 2021. Photo: VnExpress
Vietnam's Covid infection tally rises by 8,644
Health authorities confirmed 8,644 more local Covid-19 patients in 43 localities Monday evening, pushing the infection tally in the ongoing wave to 279,630.
Monday's tally, a drop of 930 from Sunday, was led by HCMC with 3,341 cases, followed by Binh Duong (2,522), Long An (599) and Dong Nai (588).
Of the cases recorded, 2,422 cases were detected in the community while the remaining in quarantine facilities or lockdown areas, cited VnExpress.
The number of recoveries since the start of the pandemic increased to 106,977 after 4,473 were announced recovered Monday, while the death toll increased to 6,141 with 368 fatalities.
Since the fourth wave broke out on April 27, Vietnam has recorded 279,630 infections in 62 cities and provinces.
Vietnam now ranks 77th among 222 countries and territories in terms of infection numbers.
The country has vaccinated over 14 million people with at least one Covid-19 vaccine shot. Over one million of them have been fully vaccinated.
Ho Chi Minh City looks forward to 'new normal' after September 15
Ho Chi Minh City, the largest coronavirus hotspot in Vietnam, is trying to minimize new infection cases and step up vaccinations in an effort to gradually bring the city to a 'new normal' status in one month's time, according to a senior municipal Party official.
Phan Van Mai, vice secretary of the HCM City Party Committee, said on August 15 the city has decided to extend its ongoing social distancing order for another month until September 15 to slow the spread of the virus in the southern metropolis.
According to Mai, the fresh coronavirus outbreak is evolving in a complicated manner. New infection cases have surged recently in HCM City's neighboring provinces such as Binh Duong, Long An and Dong Nai, according to VOV.
In HCM City alone, the number of new infections currently remains high though the outbreak showed signs of leveling off in the previous days. On August 15, the city recorded 4,516 new locally acquired cases, or more than 200 more compared to the previous day.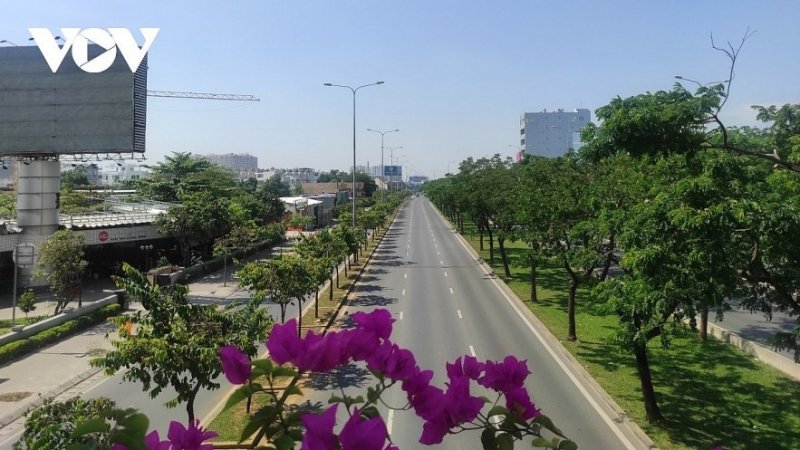 Many streets in HCM City have been left quiet during the social distancing period. Photo: VOV
Meanwhile, hospitals are overcrowded with Covid-19 patients, and the mortality rate remains high. Vietnam has so far confirmed more than 5,700 Covid-19 fatalities, mostly in Ho Chi Minh City.
The city will place the highest priority on Covid-19 prevention and control, putting people's health and life first and foremost, said Mai.
Extending social distancing means the city will continue with restrictive measures against the coronavirus. However, the local administration has allowed several services to resume operation, including bakeries, notary agencies, infrastructure maintenance services, insurance companies, air ticket offices and private clinics.
Most State agencies shall arrange no more than one fourth of their workforce at the headquarters, except for the armed forces and the health sector. Shippers are also allowed to hit the road again to deliver goods to residents' home on request.
From 6 p.m. to 6 a.m. the following day, the city has warned local people to limit going out, while shops and business establishments will continue to temporarily close.
Mai said the city will make a greater effort to maintain a sufficient supply of essential goods to meet the people's daily demand. It will soon provide welfare packages to the poor, lonely elderly, migrant workers, unemployed and disadvantaged people to ensure they lead a basic life until the city transitions to a new normal.
The local administration will also accelerate the vaccination drive, ensuring that by September 15, more than 70% of people over 18 years old will receive the first vaccine shot, and 15% of people will receive the second dose.
With regard to treatment, the city will focus on effectively implementing the "Home-based care" package for F0 cases, and accelerating Covid-19 testing in order to separate all F0 cases in the community and expand the green zones.
HCM City imposed the Government's social distancing measures on July 24, and it has since extended the order several times, in an effort to contain the spread of the virus.
Over 200,000 Vero Cell doses administered in HCM City
More than 200,000 doses of China-produced Vero Cell Covid-19 vaccine have been given to local people throughout Ho Chi Minh City since August 13, with all of them being in a stable health condition following their injection.
Nearly 93,000 people were vaccinated on August 15, of whom 90% received the Vero Cell shot, said Duong Anh Duc, vice chairman of the HCM City municipal administration.
He went on to say that the southern city will continue to administer the vaccine to local people over the course of the coming days.
According to Duc, HCM City has received two batches of the Vero Cell vaccine. The first one million doses are being administered, while another one million doses are being examined for local use by the Ministry of Health.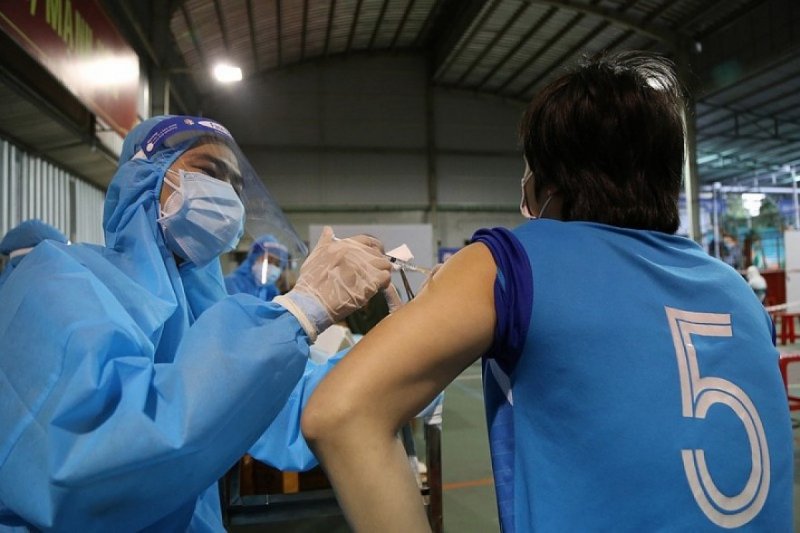 A local resident in HCM City receives a shot of Vero Cell Covid-19 vaccine. Photo: plo.vn
Developed by China National Pharmaceutical Group (Sinopharm), Vero Cell was first approved for emergency use by the WHO in May, and given conditional approval for use in Vietnam on June 4.
In an official press release issued by Sinopharm in Vietnam in late May, the Chinese company stated that the efficacy of Vero Cell stood at an estimated 79.34%, reported VOV.
In total, 3,589,489 people in HCM City were inoculated from July 22 to August 15.
At present, the southern metropolis has received 4.4 million doses of vaccines from the Ministry of Health, including 3.6 million Astra Zeneca doses, 19,000 Vero Cell doses, approximately 55,000 Pfizer doses, and 571,000 Moderna doses.
All vaccines allotted by the Ministry of Health will have been used up as of August 12. The city will continue to administer the one million doses of Sinopharm's Vero Cell vaccine.
HCM City aims to vaccinate seven million people aged 18 and above by the end of August.
World Cup 2022: Vietnam – Australia match to be played without fans at stadium
The match between Vietnam and Australia in the final round of the 2022 FIFA World Cup Asian qualifiers at My Dinh National Stadium on September 7 will be played without fans in attendance as planned before.
Le Hoai Anh, General Secretary of the Vietnam Football Federation (VFF), has confirmed the information, saying amid the current complicated Covid-19 situation, safety must come first.
Earlier, the VFF proposed to issue tickets whose amount equal to between 10 and 30 percent of the stadium capacity. A fan having a negative test certificate for Covid-19 and receiving full two shots of the Covid-19 vaccine would be eligible to attend, cited VNA.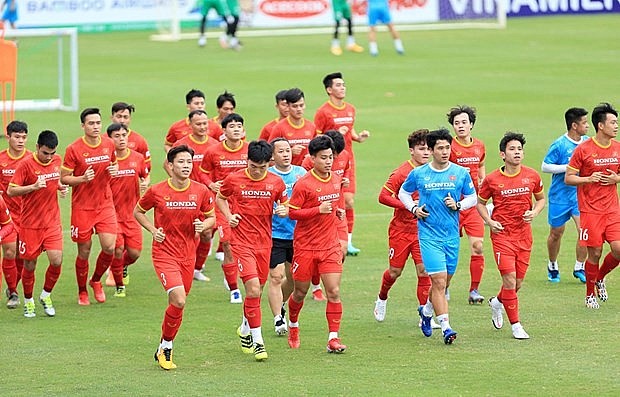 The Vietnamese team. Photo: VFF
However, the plan was canceled due to safety reasons after the latest meeting between the VFF and the Ministry of Culture, Sports and Tourism and other units involved.
Vietnam made history for advancing to the third and final round of the World Cup qualifiers for the first time. They were placed in Pot 6 among six groups for the draw, together with Lebanon.
With two wins and one loss in the final matches in Group G of the second qualifiers hosted by the UAE, Vietnam earned 2.79 more points and ranked 11th among 12 teams competing in the third qualifiers.
In the final round, Vietnam will play in Group B along with Japan, Australia, Saudi Arabia, China and Oman.
Beach destinations prolong lockdowns to contain Covid
Popular beach destinations Phan Thiet and Kien Giang have extended their lockdowns to contain the spread of the Delta variant of Covid-19.
In the central Phan Thiet town of Binh Thuan Province, which has a population of 228,000, the lockdown continues from Sunday until August 22 under Directive 16, which requires people to stay at home and only go out for necessities such as buying food or medicines or to work at factories or businesses that are allowed to open.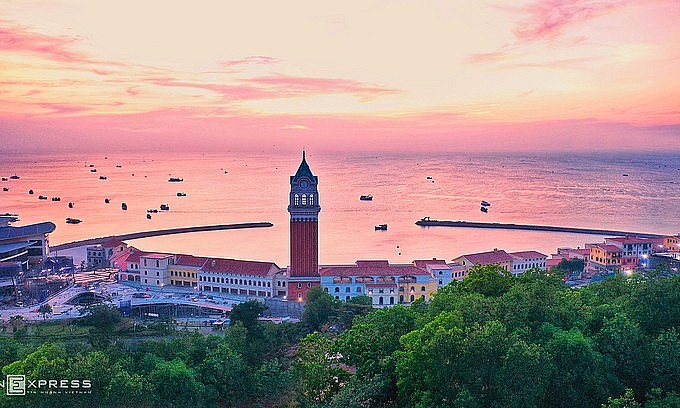 Phu Quoc Island at sunset, January 2021. Photo: VnExpress
The pandemic situation in the town remains serious, reported VnExpress.
Home to beach resort hotspot Mui Ne and a large community of Russian expats, Phan Thiet has had 1,447 cases in the current wave which began in April.
Kien Giang, home to Phu Quoc Island, has extended its lockdown for another 10 days from Monday.
Since last month the island of over 100,000 people, which is planning to begin a six-month trial of vaccine passports in October to welcome back foreign tourists, has been locked down and all tourism activities have been suspended.
Vietnam's largest island has been a top tourist attraction since the government rolled out a 30-day visa-free policy for foreigners in 2014.
It has around 400 foreigners working on investment projects or at resorts.
Kien Giang Province has had 480 infections.
Many other popular tourism destinations like Nha Trang, Da Nang and Hoi An are also under lockdown.
Vietnam has reported over 271,000 infections in its latest and most challenging wave.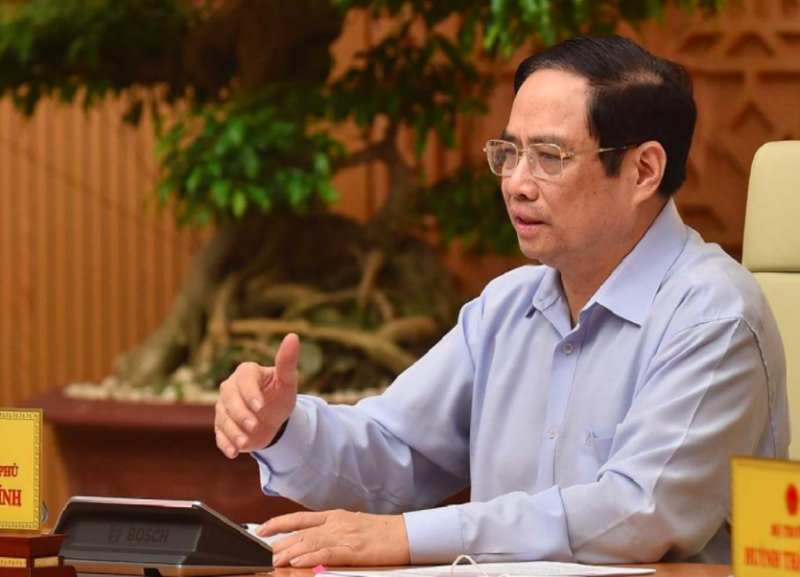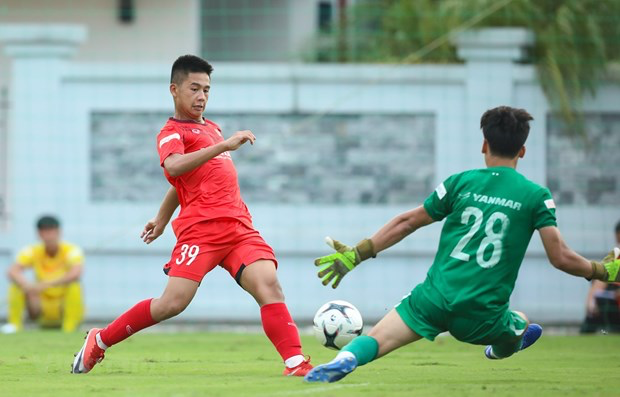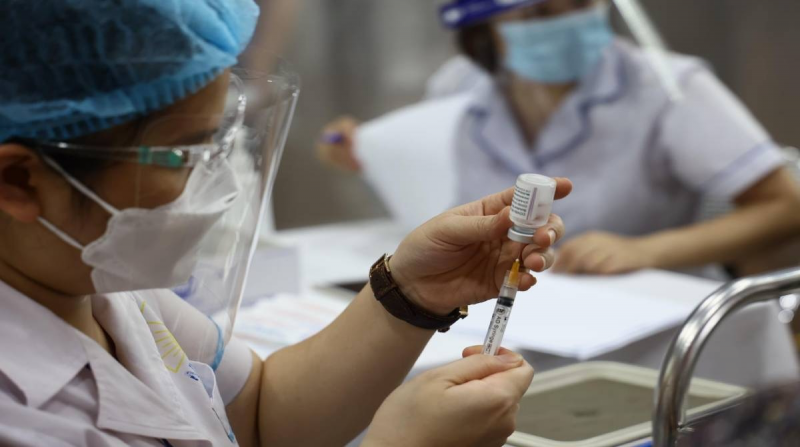 " "
Rosie Nguyen
You might be interested in