Pisces Horoscope September 2021: You will be busy with a project for family during the third week of the month. There will be support from your beloved as well as family members. The project will have the support of your enthusiasm and determination. Definitely, this will make it successful for Pisces personality.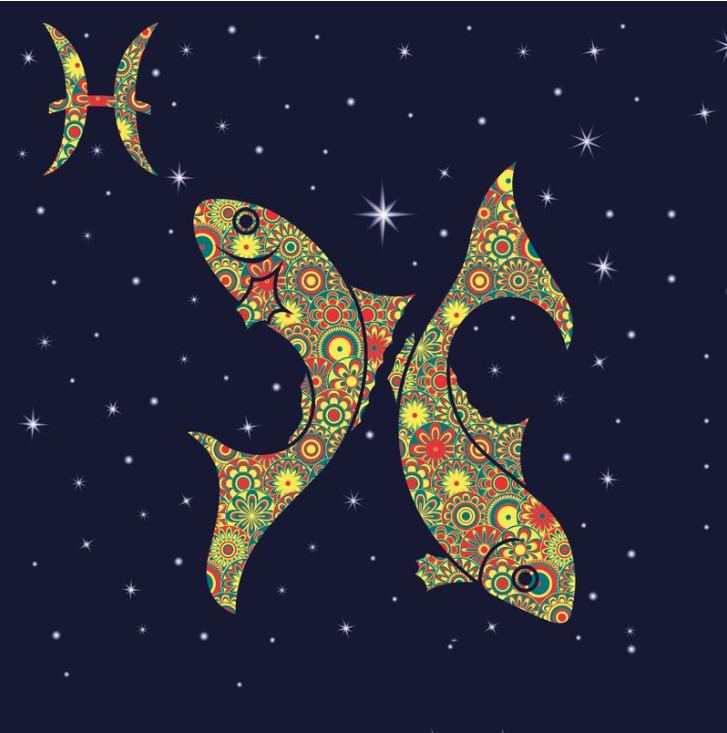 Pisces Horoscope August 2021: Monthly Predictions for Love, Financial, Career and Health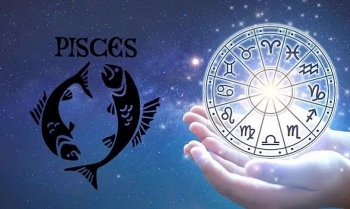 Pisces Horoscope July 2021: Monthly Predictions for Love, Financial, Career and Health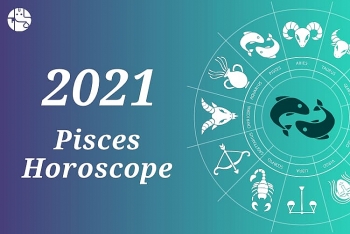 Yearly Horoscope 2021: Astrological Prediction for Pisces
Monthly Planetary Horoscope
Health still needs keeping an eye on this month, but it will steadily improve after the 15th. By the 22nd, health and energy are restored to their previous wonderful levels. In the meantime, enhance the health in the ways mentioned in the yearly report. Until the 22nd massage of the small intestine reflex will be good – abdominal massage as well. After then hip massage is powerful, as is massage of the kidney reflexes.
You're still in a yearly love and social peak until the 22nd. This month you're attracted to money people and to health professionals. Romantic opportunities for singles can happen as you pursue your financial or health goals and with people involved in your finances and health. However, there is still a need to bridge differences and respect opposite viewpoints.
Things are really slowing down in the world and in your life with half the planets retrograde until the 27th. After that, as Mercury goes retrograde, 60 per cent of the planets are retrograde – the maximum for the year. The month ahead is about learning patience (patience means understanding what's going on – patience is really soul knowledge). Mercury's retrograde will be a lot stronger this time than the previous ones this year. This is because five other planets are also retrograde, and one feeds into the others. So, love becomes more delicate after the 27th. A relationship that seemed good can start to back track. Avoid making important decisions about love at this time.
Your 8th house becomes strong after the 22nd, initiating a period for growing by cutting back, pruning the effete from your life. This will improve your health (especially from the 23rd onwards) and your finances (from the 15th onwards). It is good for detox and weight-loss regimes. It is good for de-cluttering the financial life and your possessions. Much of what we have is not being used. So, sell it or give it to charity. Go through your finances – are there redundancies? Waste? Get rid of them.
The spouse, partner or current love is having a banner financial month and you seem very involved with it. Your financial planet in the 8th house shows that you prosper by prospering others. (Many professional financial managers have this kind of aspect in their Horoscope – their job is to make money for their clients, and they prosper to the extent that they are successful in this.) The financial interest of others must always be kept in mind this month.
Pisces Monthly Horoscope
The month of September will remain ordinary for you. You will keep moving forward in life amidst the ups and downs of life. You will have to stretch your edges to a great extent to remain at the receiving end of success. There are chances of acquiring success in competitive exams. Happiness and prosperity will prevail over the domestic front.
For love relations in particular, this will be a challenging month. The initial half of the month will turn out to be specifically difficult. An ex lover returns back to your life. And unmarried natives are most likely to get married. Married natives will get mixed results. You are requested to remain specifically careful with regards to your health. Both native to have been suffering from any chronic disease are advised to remain careful.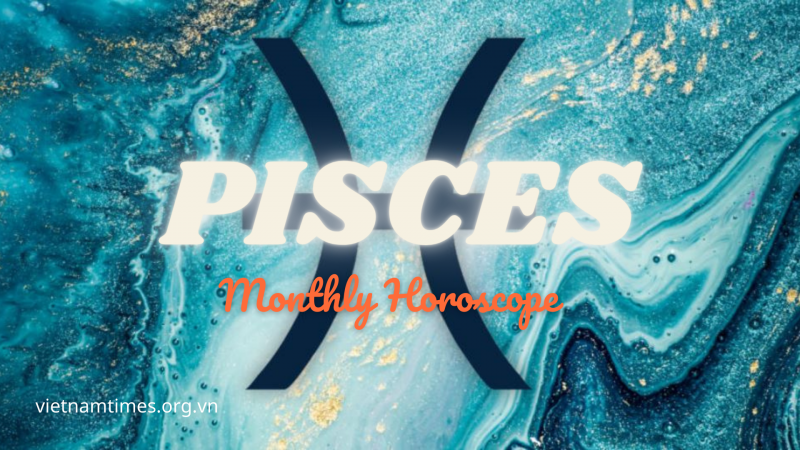 Pisces Monthly Horoscope. Photo: vietnamtimes.
This month usually brings many duties for the majority of the population and thus even depression. Pisces will be in a perfect state to fight such a mood. Try to give yourself and your family a few extra days off to make up for what you have missed throughout the summer.
In September, it is also time to prepare the garden for winter. If you don't own one, don't hesitate to help your friends or neighbors. They will undoubtedly help you back if you need them, and besides, manual work will help you go through your thoughts.
In September, you will hold fear about what might go wrong within you. In your behaviour, you will be very careful, and before you do something, you will think twice. However, beware of ending up doing nothing. Even though the pace is now slowed down, it doesn't mean you should stagnate. What about taking up a peaceful hobby like needlework, running or visiting cultural performances? Pisces will be perfectly tuned to these activities.
Pisces Monthly Love Horoscope
Pisces compatibility will see some conflicts during the middle of the month. The situation can be brought under control by proper dialogue. The problem is not serious and requires some compromise. The beginning of the month is favorable for starting new relationships and planning for a child.
Marital relationships are supported by stellar aspects and there will be happiness in the marriage. Appreciating the actions of your spouse will enhance love in the marriage. Avoid all confrontations and good communication with your partner will solve all problems. Single persons will be able to get love by their personal charisma. Planets may induce some astonishing things in life. Be ready to accept them.
For love relations in particular, this month will be full of ups and downs. The first half of the month will be full of challenges. The planet Saturn is aspecting your fifth house, which may bring complications to love relations. Some misunderstandings may prevail between the two of you which may turn out to be quite serious. Honesty and loyalty is very much important in a relationship.
The lack of loyalty may bring a crack in your bond, which is why you should remain allowed and careful during this month. The trust factor should remain intact between the two of you along with the communication. You need to think with a rational mind during the first half of the month. From the 15th of September onwards, Jupiter in a retrograde motion will start aspecting your first house because of which situation will likely improve.
The misunderstanding will come to an end. But you can also expect the return of an ex lover in your life during this time. There are quite a few possibilities of certain native tying the knot to this lover during this time. Those who wish to take the relationship into a whole another level will also attain favorable results. Keep trying as this is the right time to go ahead with this. Unmarried and single natives can also tie the knot during this time. For married natives in particular, this is a perfect time.
The presence of Venus and Mercury in your seventh house will make your conjugal life even more blissful. You will share a great bond with your life partner. However, the Sun and Mars in the second half of the month in your seventh house can try to bring some negative influences to your marital life. A certain thing of the past may create differences between the two of you. In such a situation, try to think of the future and let the past be the past. You may also remain worried about your life partner's health.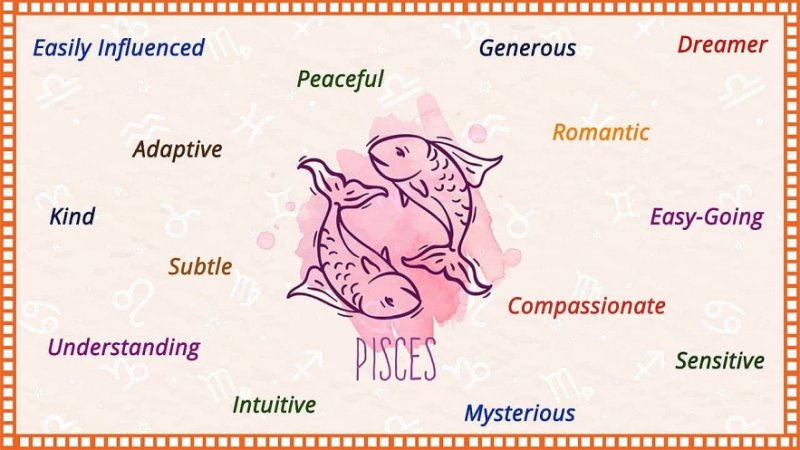 Pisces zodiac sign. Photo: AstroSage Varta
If we talk about your domestic life, then the month of September will turn out to be quite favourable for you. Mercury, the ruling Lord of fourth house is currently present in the seventh house and aspecting your fourth house, because of which the first half of the month will turn out to be quite favourable for your domestic life.
You will get multiple opportunities to spend time with your family. The support of your parents will be acquired. If the health of your parents have remained in a bad state, then it is likely to improve during this time. The bond of harmony will prevail over the members of your household. Consequently, your domestic environment will be peaceful. Since Rahu is present in your third house, your brothers may get some good news during this time. They will support you and also witness some of their tasks getting accomplished.
However, they may also suffer from some health problems or any kind of mental stress. At the very end of the month, the planet Jupiter will be seen changing zodiac signs and entering your eleventh house. It will also affect your third house from the same position which will bring a good time for your brothers.
Monthly 2021 forecasts are not favorable for family relationships. Astral configurations create disharmony in the family surroundings. You should try to avoid all types of disputes with senior members of the family. Efforts should be made to make the family surroundings peaceful.
Children will be severely influenced by the negative family atmosphere. Even the stars are not helpful for the activities of children. Their academic progress will be below par. Their behavior with family members and outsiders will create problems. Parents should supervise their activities and guide them properly in their overall development.
Pisces Monthly Money Horoscope
On the economic front, this month is expected to remain ordinary. The planet Saturn will remain positive in your eleventh house, which is also its own sign. Consequently, you may avail benefit from many sources but Sun and Mars in the second half of the month may pave the way for certain expenditures.
Consequently, you may remain under mental stress. During the second half of the month, the presence of the Sun and Mars in your seventh house will bring certain changes to your economic life. Jupiter will also change its residence and enter your house of profits, because of which expenses will decrease.
2021 September forecast for Pisces zodiac do not augur well for business people and traders. Astral positions are not auspicious and all business activities will end up in financial misery. Exporters and fine arts dealers will fail to make headway in their businesses. If you are dealing in stocks and shares, there is a possibility of heavy losses.
The month is not at all propitious for starting new business projects. Investments will fail to give good returns. Do not expect any help from financial institutions during the 2021 Mercury retrograde.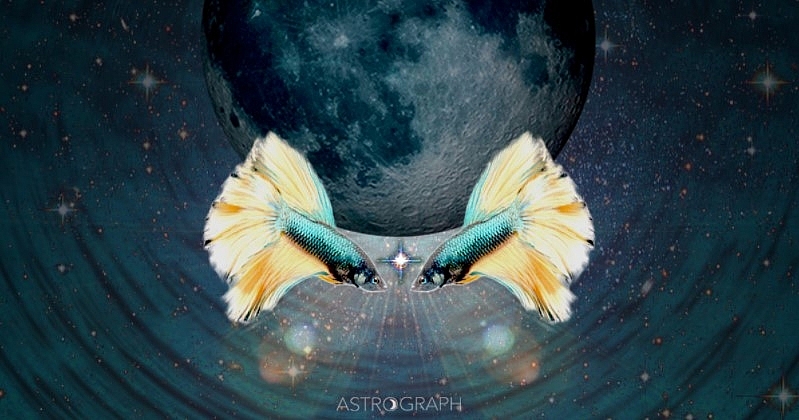 Pisces zodiac sign. Photo: astrograph.
Pisces Monthly Career Horoscope
With regards to your professional life, this month will demand more of your attention diligence and hard work. You will have to push your edges to a great extent to remain at the receiving end of success. Jupiter is present in your twelfth house, because of which you may have to take certain work related trips this month. Your hard work will not be equivalent to the results you earn in return. However, you should remain mentally prepared for this. There is no need to worry as you will be provided multiple opportunities to acquire success in the near future.
On the 15th of September, the retrograde motion of Jupiter in your eleventh house will bring certain improvements to your professional life. Because of the Sun and Mars being present in your sixth house, you will be able to perform well at your workplace. However, your rivals may try to prevail over you which is why you have to deal with them prudently.
During the second half of the month, both the planets Mars and the Sun will enter your seventh house. There will be a chance of acquiring a promotion then. For business professionals as well as trade ventures, the initial half of the month will turn out to be very profitable. This will be so because both Venus and Mercury will remain present in your seventh house.
If your trade has some foreign connections, then the first half of the month will remain specifically profitable. You can avail a large amount of profits from foreign sources. During the second half of the month, both Mercury and Venus will remain posited in your eighth house which may encourage you to take part in some illegal activities like betting. Risky Investments will also attract you. Do not get involved in such activities as you may incur some severe losses.
2021 Pisces horoscope for career foretells superb growth professionally. Star aspects are beneficial and there will be a pleasant environment at the workplace. You will have a good relationship with your juniors and seniors. This will help you to accomplish your targets quite effortlessly. Your diligence will be financially rewarded. Mental health can be increased by indulging in charitable and spiritual endeavors. Professional skills can be upgraded by advanced education and training.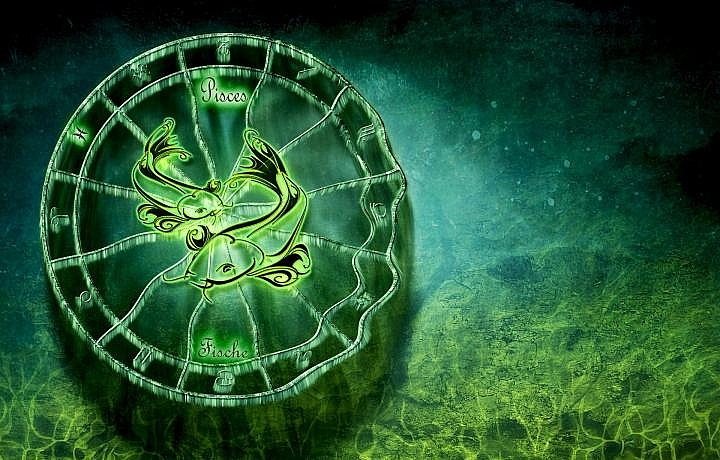 Pisces zodiac sign. Photo: almanac.
Aquarius Monthly Health Horoscope
As far as your health is concerned, you need to remain vigilant this month. Due to the presence of Sun and Mars in the sixth house at the beginning of the month, there will be the prevalence of some health problems, but you will also face them by pulling up a brave face.
Even in the first half of Jupiter, you may have to go to the hospital etc. But you can also come out easily from each and every problem. Special care needs to be taken in the latter part of the month. Especially in the last week, when Venus and Mercury will be in the eighth house and Sun and Mars in the seventh house. These planetary positions can be painful for your health. Avoid traveling and maintain your regular fitness routine.
September 2021 Pisces horoscope predicts excellent health prospects. Planetary positions are favorable and there will not be any major health hazards. Chronic ailments will not show up and minor health problems will require minimum medical attention. Because of the good health, you are enjoying, your disposition will be happy and optimistic. You should, however, divert your attention to keep your fitness levels intact. Regular exercise and healthy food habits will help. You should take care of unnecessary tension by proper relaxation.
Best Days Overall:
1, 2, 10, 11, 19, 20, 29, 30
Most Stressful Days Overall: 6, 7, 12, 13, 26, 27
Best Days for Love: 6, 7, 8, 9, 17, 18, 19, 26, 27, 29, 30
Best Days for Money: 7, 9, 16, 17, 18, 21, 22, 23, 26, 27
Best Days for Career: 9, 12, 13, 18, 27
Important numbers: 5, 6, 10
August important dates: 6, 10, 18, 26, 30
Horoscope August special note:
"Did you get fat lately? Is it bothering you? If so, then you have great motivation to introduce a bit more traffic into your life. Thanks to this you will burn unnecessary kilograms and you will feel better immediately."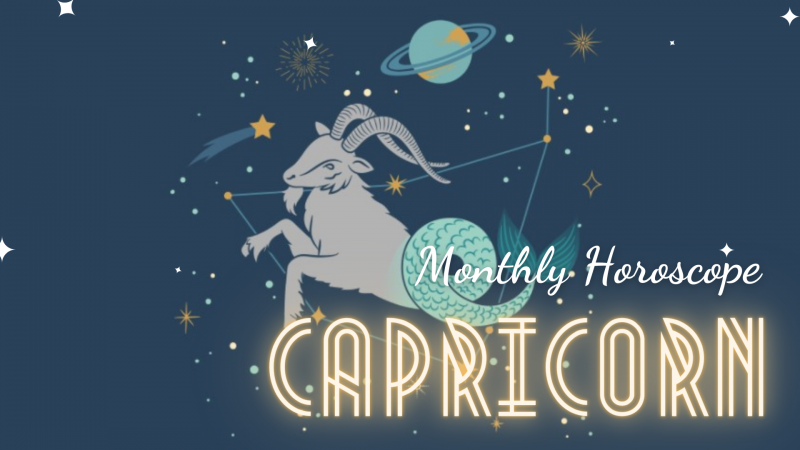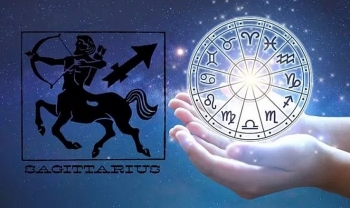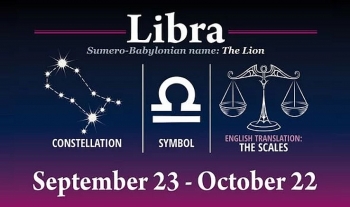 " "
Ruby Lee
You might be interested in