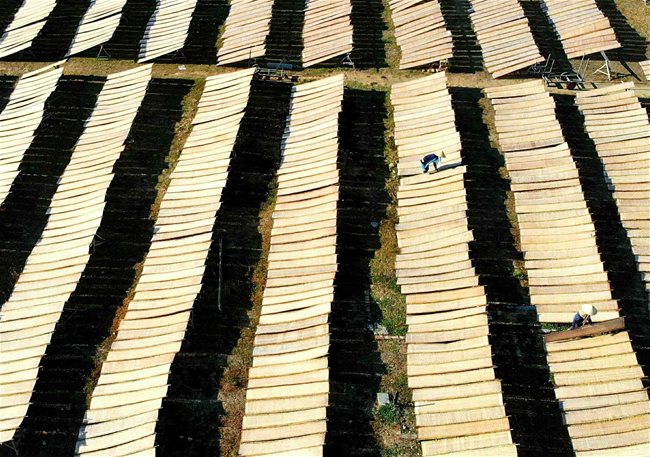 A "field" of rice vermicelli seen from above - PHOTOS: THU HUONG
HCMC - Thanh Long Commune in Nong Cong District of Thanh Hoa Province has been known for the craft of making miến, a version of Vietnamese rice vermicelli, for the past 30 years. More than 300 locals earn their living by producing rice vermicelli there. The vast majority of these workers are women.
Mien makers spend the most part of the day under the scorching sun to arrange bamboo sheets on which their fresh rice vermicelli is dried. To protect themselves from the sun, these women have to wear jackets, broad-rim hats and face masks, a practice which hastens sweats.
Stable income from the craft keeps the workers with the trade although it is a tough job. Products of rice vermicelli from Thang Long have traveled nationwide.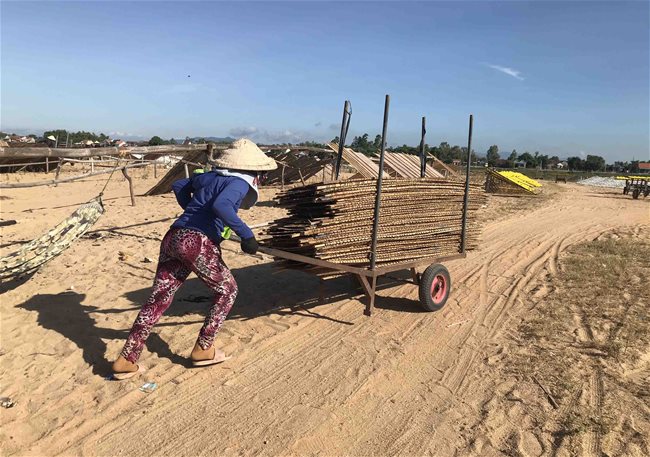 This woman transports bamboo sheets to the field by a wooden wheelbarrow…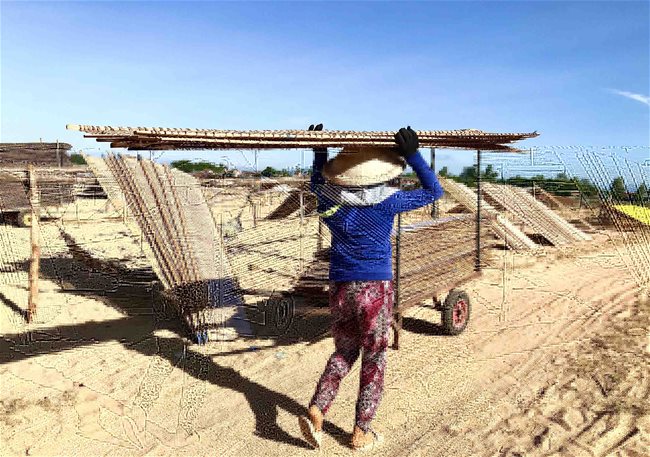 … and brings them to the drying area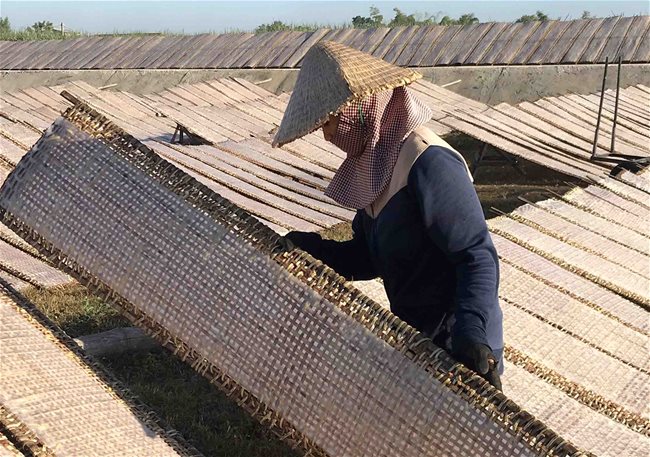 Bamboo sheets are arranged to ensure that sunrays can reach every corner of them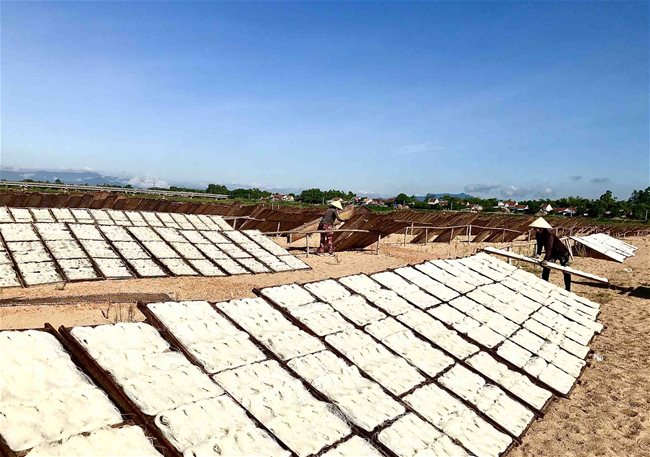 White rice vermicelli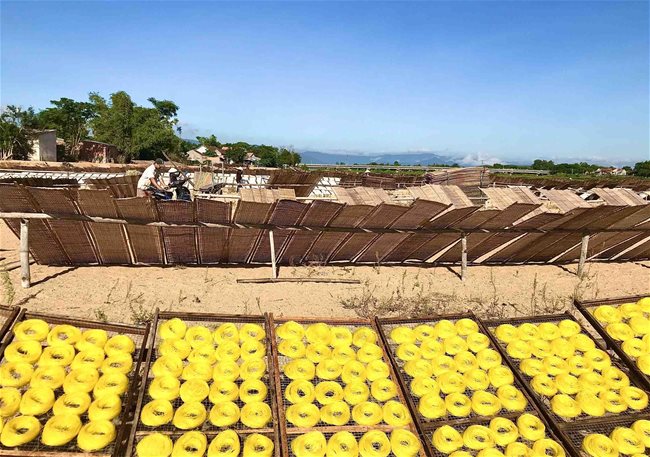 Sugarcane juice makes rice vermicelli have an eye-catching yellow color
You might be interested in