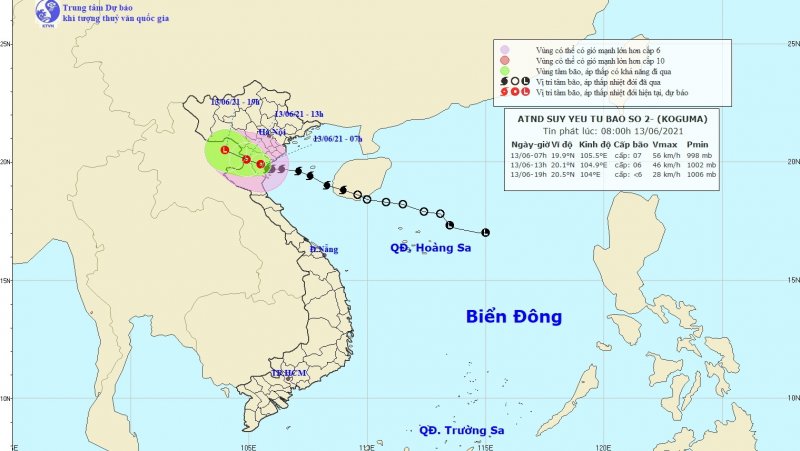 The path of Koguma (Photo: NCHMF)   
NDO - Tropical Storm Koguma has weakened to a tropical depression after making landfall in the area from Thai Binh Province to north Nghe An Province, bringing with it strong winds and heavy rain.
As of 9am on June 13, the tropical depression was located in Thanh Hoa Province, with wind speeds of 40-50 kilometres per hour, according to the national weather service.
In the coming hours, the system will move in the west-northwest direction and further weaken to a low-pressure area.
The weather agency has predicted rainfall of 50-100 millimetres in a vast swathe from the northern midland to north central region, with some locations expected to see up to 120 millimetres, on June 13.
Heavy rain is forecast to continue into the morning of June 14 with the total rainfall from this afternoon expected to reach 50-120 millimetres.
Warnings of flash floods and landslides have been issued for northern mountainous provinces, as well as those in the north central region while low-lying areas and cities from Nghe An to Ha Tinh Provinces face the risk of flooding.
You might be interested in