President Nguyen Xuan Phuc confirmed that the two sides needed to make efforts to maintain a peaceful and stable environment in accordance with international law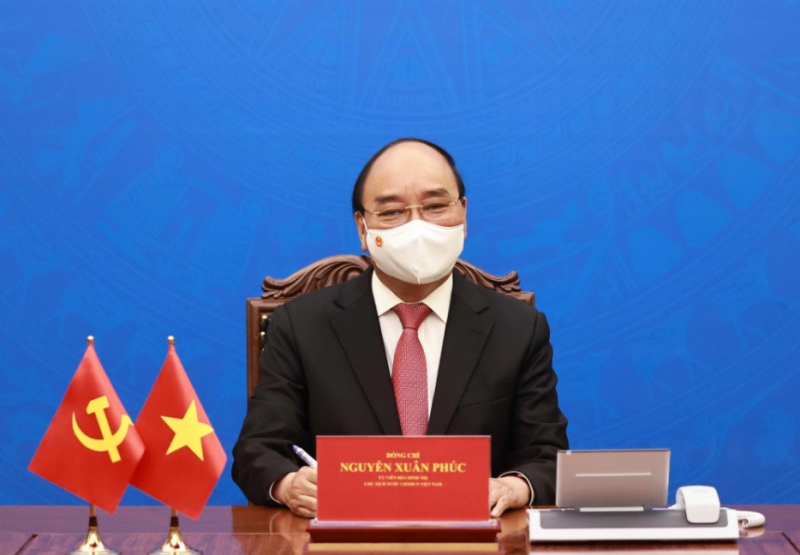 State President Nguyen Xuan Phuc. (Photo: VNA)
State President Nguyen Xuan Phuc had a phone call with China's General Secretary and President Xi Jinping on May 24, according to the Ministry of Foreign Affairs. During the talk, the two leaders affirmed the importance of Vietnam - China relations in each country's foreign policy.
Vietnam president Nguyen Xuan Phuc highlighted the country's success in implementing the "twin goals," of controlling the pandemic and recovering the economy. The country also successfully held the election for the 15th National Assembly and all-level People's Councils in the 2021 - 2026 tenure.
Phuc said that that Vietnam's Party and State were steadfast in their foreign policy of independence, self-reliance, multilateralization, and diversification, in which the development of friendly neighborliness, as well as the comprehensive strategic cooperation partnership with China was of great importance.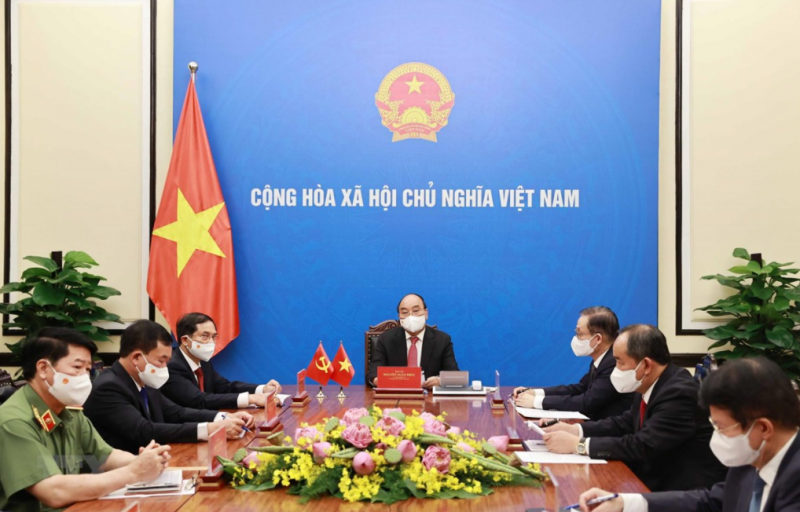 Overview of the event. (Photo: VNA)
Regarding bilateral relations, and promoting local cooperation and people-to-people exchanges, President Nguyen Xuan Phuc also said the two sides needed to make efforts to maintain a peaceful and stable environment, and jointly handle issues at the sea according to joint high-level perception, in accordance with international law and the 1982 United Nations Convention on the Law of the Sea (UNCLOS). The countries also need to strengthen coordination at multilateral forums.
President Nguyen Xuan Phuc also cordially invited General Secretary, President Xi Jinping, and Chinese leaders to visit Vietnam.
Xi Jinping cordially invited Vietnam's General Secretary Nguyen Phu Trong and State President Nguyen Xuan Phuc to visit China. He expressed appreciation of Vietnam's interest in bilateral cooperation projects, as well as Vietnam's persistence in high-level joint perspectives, gaining experience, managing disagreements and cooperation on maritime issues.
Valerie Mai
You might be interested in