A group of photographers in Ho Chi Minh City hopes that providing free pre-wedding photoshoots to disabled couples will help memorialize their special days.
Tran Khac Huynh, a 57-year-old photographer, formed Charity – a cooperative of photographers who offer free pre-wedding photoshoot for handicapped couples – after realizing the unique challenges these couples face while planning for their special days.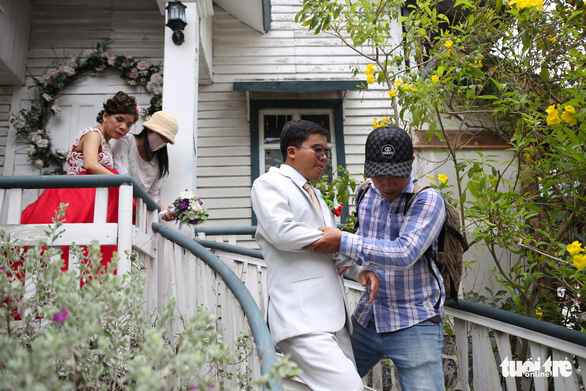 Members of Charity help a disabled couple during a pre-wedding photoshoot. Photo: Nhat Thinh / Tuoi Tre
"It is very difficult for people with disabilities to make it to a studio to shoot their wedding photos, both because of money and travel. As photographers, we hope to use our profession and passion to ease the stress of planning for such a special day," Huynh explained.  
Each member of Huynh's cooperative works as a team to ensure the couples have the photoshoot of their dreams, with female team members in charge of makeup and dress while male members focus on the set and equipment.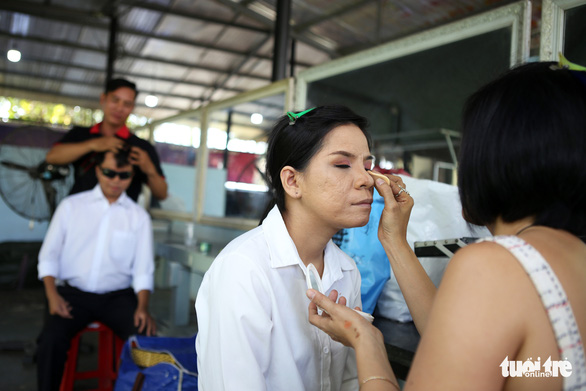 A bride is dressed by a makeup artist. Photo: Nhat Thinh / Tuoi Tre
Local wedding dress shops support the group by donating four to five outfits and pairs of shoes per shoot.
Recently, the group helped Phuong, a blind man, and his wife-to-be, with a free photoshoot.
"All we ever wanted was to have a proper wedding photoshoot. Charity made the dream come to true for us. They even provided us with a splendid studio space and a photo album of us in four different outfits. My wife and I are as grateful," Phuong said.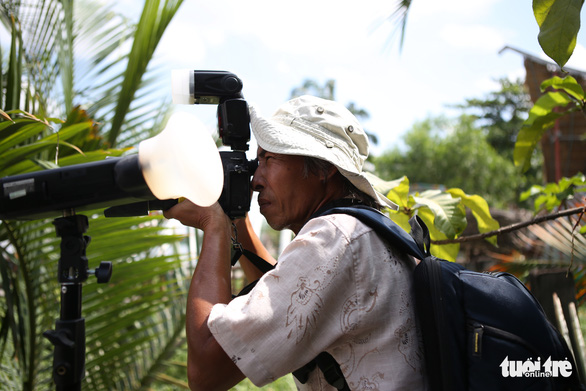 Nguyen Van Son, 58, who is working in construction industry, has been a member of the Charity group for  over the past three years thanks to his passion for photography. Photo: Nhat Thinh / Tuoi Tre
Over the past six years, the group has helped more than 50 disabled couples across the country take dazzling photos in celebration of their wedding days.
"The happy smiles and tears of joy we get from those we help is more than enough motivation to do what we do," said Huynh.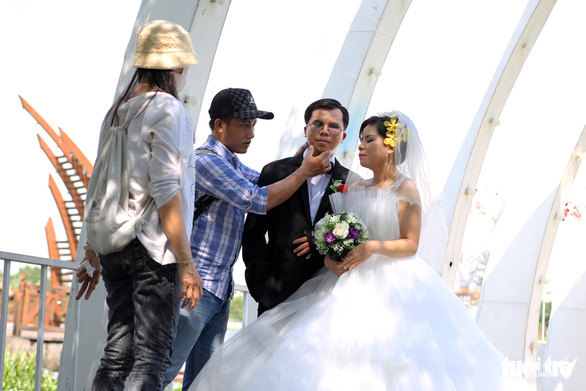 Members of the group help a disabled couple pose. Photo: Nhat Thinh / Tuoi Tre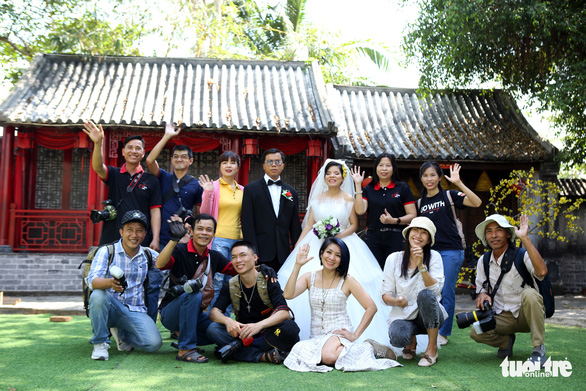 The group takes a photo with the bride and groom after the wedding photoshoot. Photo: Nhat Thinh / Tuoi Tre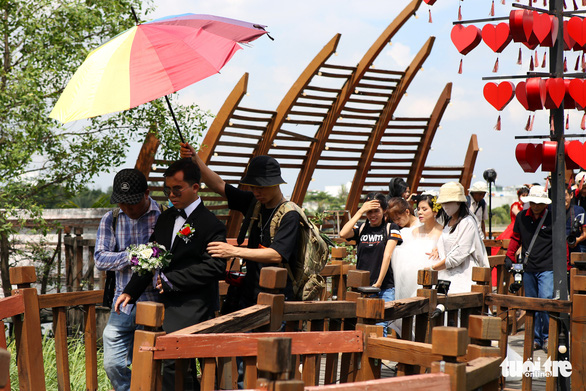 Charity members help a disabled couple during a photoshoot. Photo: Nhat Thinh / Tuoi Tre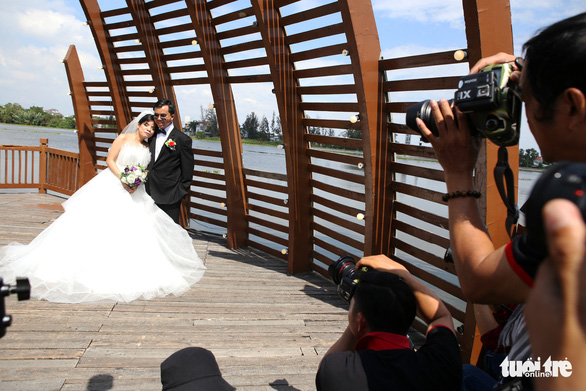 A couple poses for a wedding photo in the suburbs of Ho Chi Minh City. Photo: Nhat Thinh / Tuoi Tre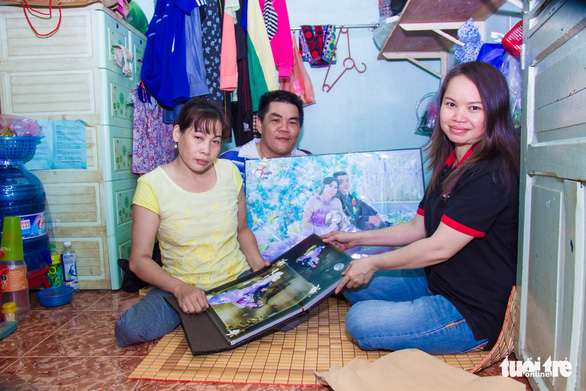 In this supplied photo, a photographer shows the wedding photos they took to a couple.
Like us on Facebook or follow us on Twitter to get the latest news about Vietnam!
Tuoi Tre News
You might be interested in