Currently, transportation costs over Vietnam's total logistics costs are at a very high level, up to more than 60%, about twice as high as other countries. While transportation costs only account for 30-40% of total logistics costs. This is a very large number.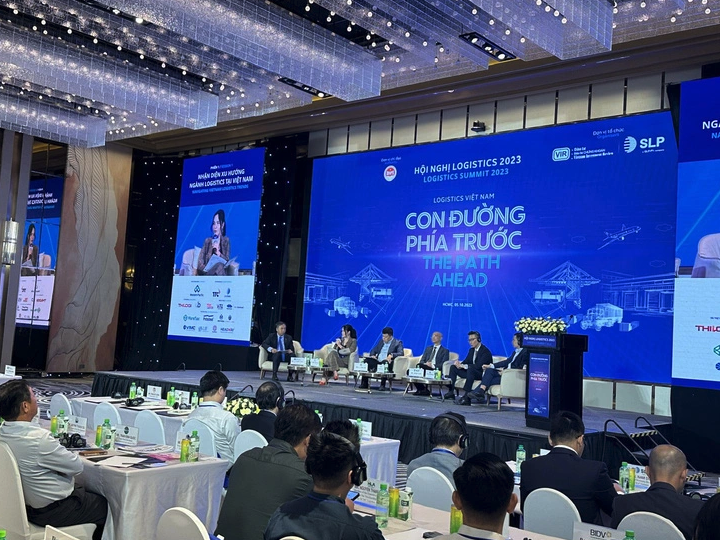 What Vietnam's logistics trends will be like in the near future received many lively discussions from businesses and experts at the Logistics Conference 2023 - The Road Ahead organized by Dau Tu Newspaper in Ho Chi Minh City on September 11, 2023. 5-10.
Must reduce logistics costs
Ms. Pham Thi Bich Hue - President of Western Pacific Company, said that the Vietnamese logistics industry is on a promising development path. In the new context, there is much potential for development, but for this industry to step onto the "green path", there are still bottlenecks that need to reduce logistics costs on the country's total GDP.
Ms. Hue stated that the number that worries many businesses is that transportation costs over Vietnam's total logistics costs currently are at a high level, up to more than 60%, about twice as high as in other countries. While transportation costs only account for 30-40% of total logistics costs. According to the president of Western Pacific, this is a very large number.
Mr. Elias Abraham, CEO of Zim Integrated Shipping Company, said that industries such as delivery, logistics, import and export... all have great potential. Vietnam is like a "bright star" in the logistics industry that many foreign businesses are interested in investing in.
For example, Mr. Elias Abraham said that 15 years ago Vietnam had no services to bring goods to Europe and the US. Now it's different, there are more than 200 routes to these areas.
"This is considered one of the commitments of shipping lines, showing that Vietnam is a bright star in the logistics industry and the picture in the logistics industry still has brighter areas" - Mr. Elias Abraham said and provided necessary comments. Expanding into many new potential markets such as Australia, South America, and the Mediterranean region... because these are markets where Vietnam does not yet have trains or routes.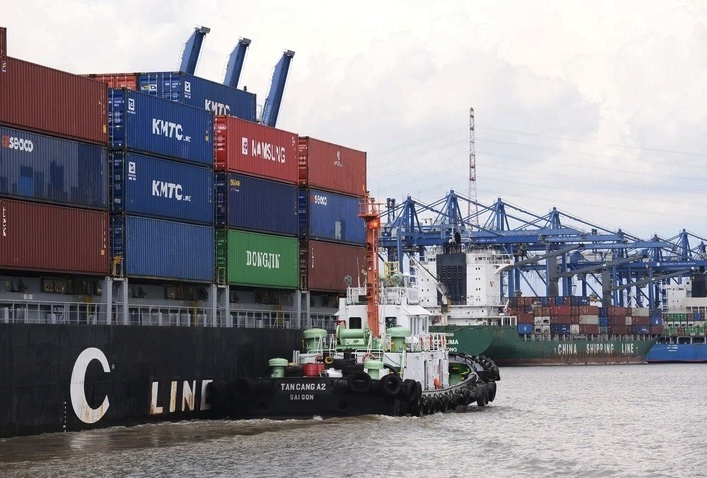 In the big investment wave, how to catch the opportunity?
At the conference, many businesses assessed that Vietnam will have many profound opportunities in logistics chain development in the next 2-3 years. The Government has created many mechanisms and specific actions to attract capital flows after participating in 19 free trade agreements. In addition, Vietnam currently has the opportunity to attract FDI capital flows with an increasingly high position in the international arena.
According to Mr. Edwin Chee - managing director of SLP Vietnam, Vietnam still needs to develop a variety of logistics centers, not just focusing on one area or one province but also needing to diversify.
At the same time, the trend of applying modern technology transformation in logistics needs to be promoted quickly to improve costs. SLP's facilities are applying the most advanced technology, serving fashion brands, and providing automation, robotics, and a full supply chain. With only 3 - 5 people, we can operate an 8,000m2 facility, automation facilities, modern machinery...
With the clear potential, and wide-opened opportunities, businesses believe that it is time for logistics businesses in Vietnam to discuss with each other and change, otherwise, they will lose their piece of cake and market share of the logistics industry into foreign businesses in their area.
Mr. Tran Duy Dong - Deputy Minister of Planning and Investment - evaluated that to improve the competitiveness of Vietnam's logistics industry in the context of international economic integration and the fourth industrial revolution, it is necessary to quickly complete the policies and laws on logistics services.
The State needs to better logistics infrastructure, review master plans and plans, and ensure the synchronization of transportation infrastructure and transportation services to develop the logistics service industry...
Vietnam's logistics industry is worth 40-42 billion USD/year
According to Agility's assessment, in 2022 Vietnam ranked 11th in the group of 50 global emerging logistics markets. The annual growth rate of Vietnam's logistics industry reaches 14-16%, with a scale of 40-42 billion USD/year.
Logistics businesses in Vietnam are also growing rapidly in number. Up to this time, there are over 3,000 domestic transportation and logistics businesses and about 25 of the world's leading forwarding corporations providing services from goods transportation procedures to tax payment or payment... in Viet Nam
You might be interested in