Exploring Hanoi on double-decker buses will be a very interesting experience you want to experience when visiting the capital.
Double-decker buses are already a popular public transport in famous tourist cities worldwide. We are no longer unfamiliar with the image of a bright red double-decker bus in the UK through the music video "One Thing" by One Direction. By 2018, this type of vehicle will officially be available in Hanoi, with a route travelling through 25 routes across the city's most famous landmarks, helping you explore a different panorama of Hanoi from above.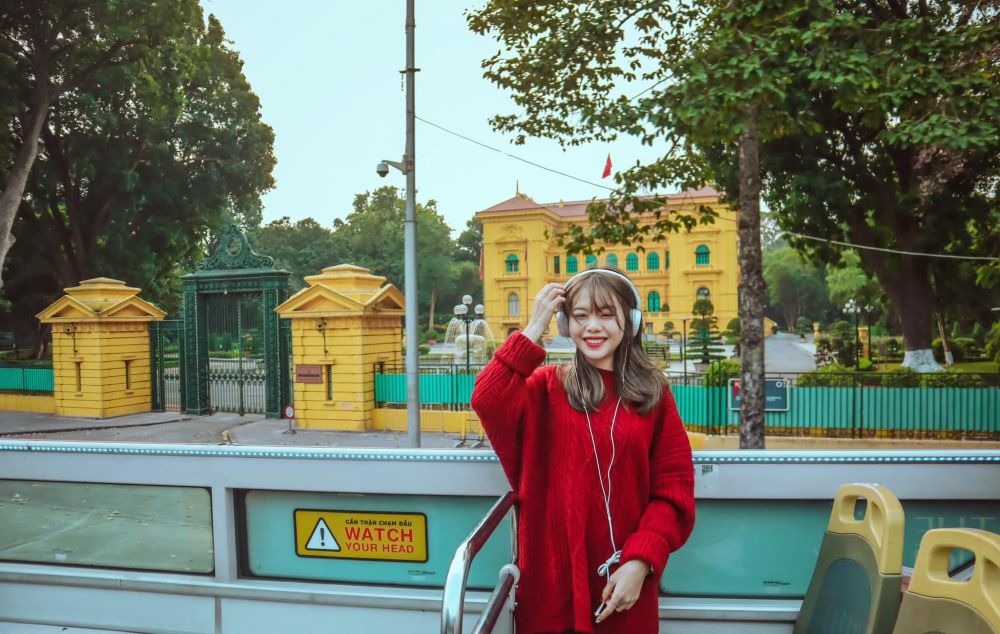 With an open-roof design, from the 4-meter-high second floor of the bus, you can admire many famous architectural works and historical places associated with thousands of years of civilization in the capital, such as Hoang Thang Long Citadel, Presidential Mausoleum, Temple of Literature, Hoa Lo Prison... Imagine checking in to all of Hanoi's hot hit locations that are making waves on travel forums by just sitting on a means of transport to see. Interesting to know!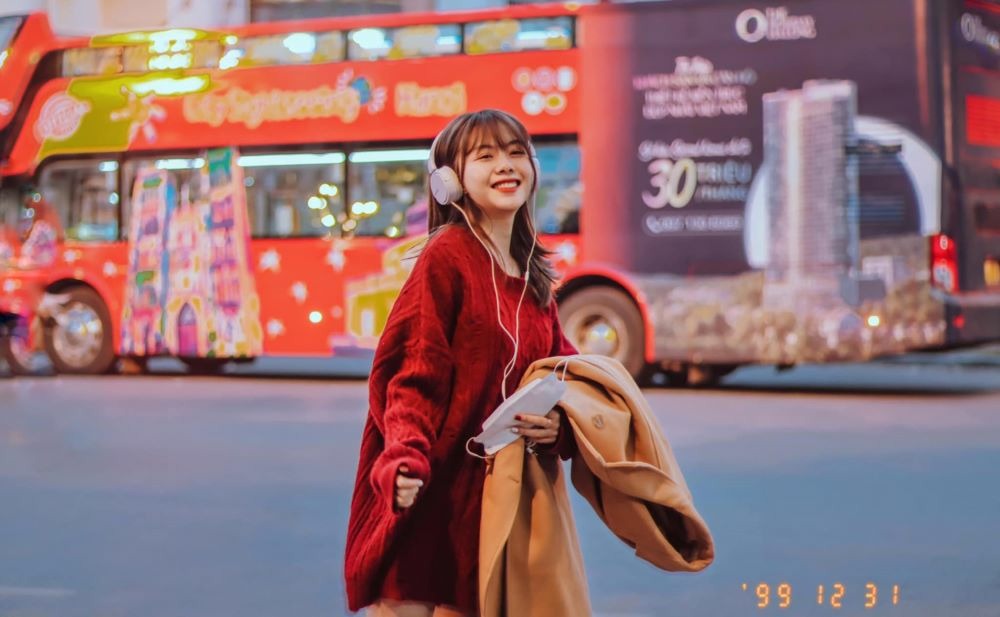 On the double-decker bus, you can enjoy the cool air of Hanoi's autumn, a heartbreakingly beautiful season that has entered many Vietnamese poems. The panoramic view of the city at a relatively high altitude above the road surface makes the air seem a bit airier and fresher than travelling by other means such as motorbikes, cars... It is easy to admire the beauty and poetry of the city.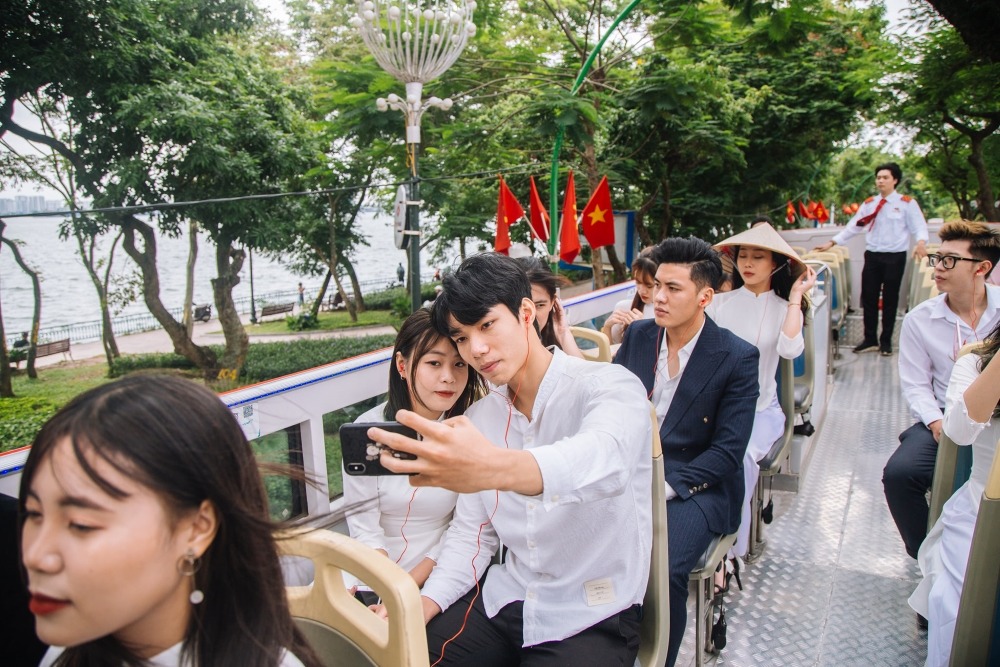 Besides, the fully equipped design always gives visitors the most modern experience. The car is fully integrated with high-speed wifi, a charging port, a screen, a refrigerator, and a surveillance camera. The automatic interpretation system on the vehicle supports multiple multi-languages, including Vietnamese, English, Chinese, French, Korean, Japanese, Russian,... suitable for tourist groups from domestic to international. At each stop, the interpretation system will introduce information about the history, meaning, characteristics... of each place, making information that seems difficult to express interestingly more vivid than ever.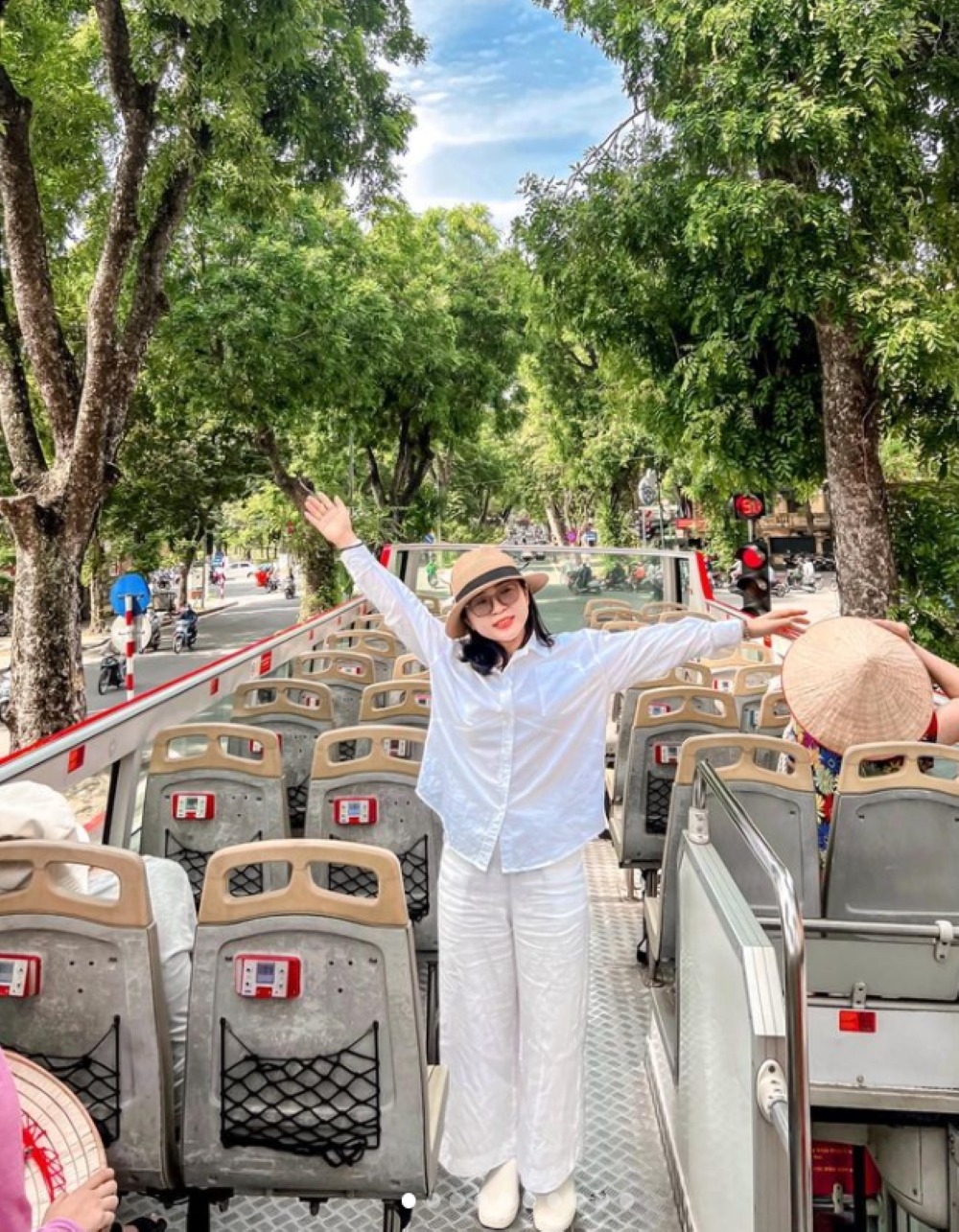 Buses operate continuously from 9:00 a.m. to 5:00 p.m., with one trip every 30 minutes. The journey will last about 1 or 4 hours (depending on ticket type). You can get off at any destination and then get on the next double-decker bus route as long as the ticket is valid.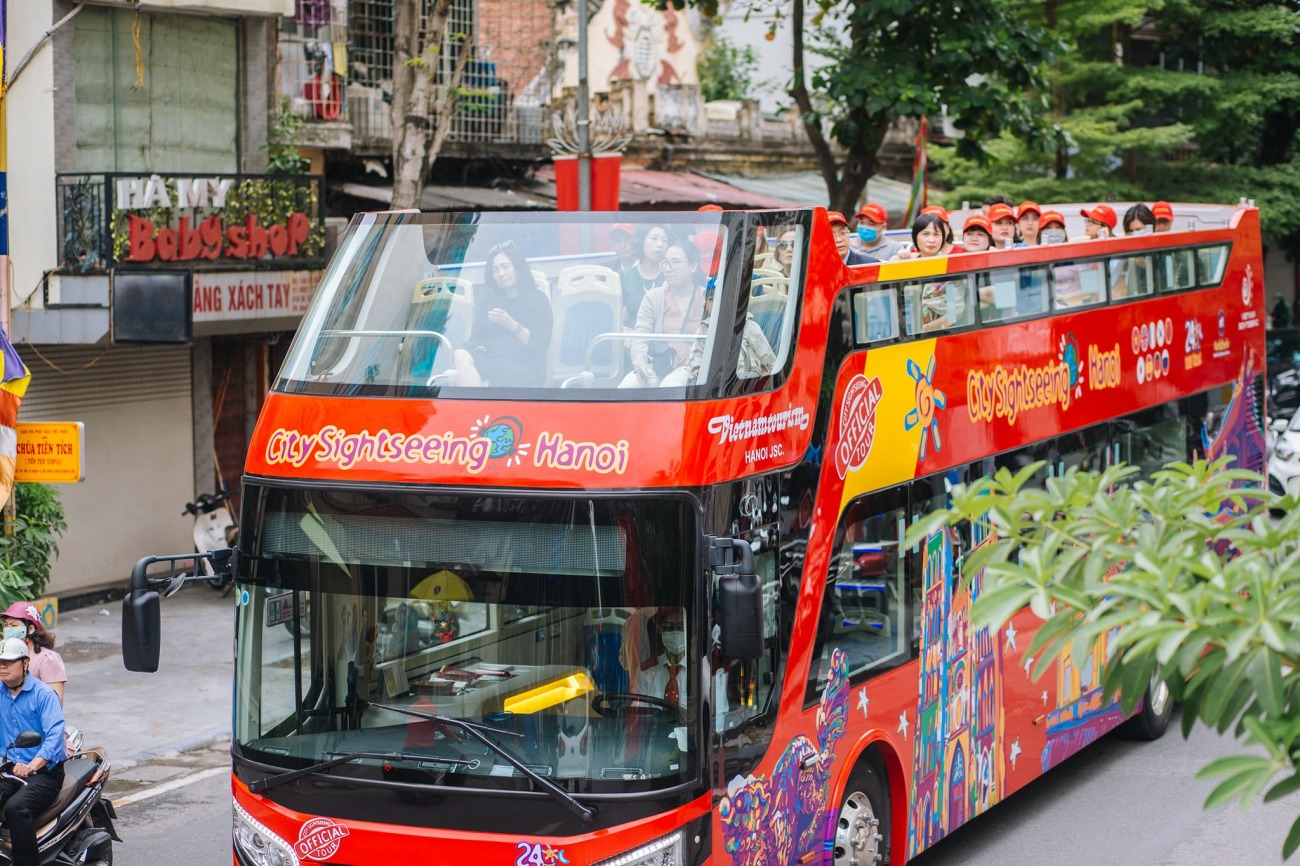 Currently, City Sight-seeing is providing this service along two routes:
- Route 1: Hanoi City Tour, also known as Hop-On Hop-Off bus. Ticket prices range from 196,000 VND (2 hours) to 300,000 VND (4 hours). With the following specific itinerary (the itinerary may change on weekends):
Con Coc Flower Garden - Trang Tien - Le Thai To - Trang Thi - Vietnam Military History Museum - Thang Long Imperial Citadel - Quan Thanh - Quan Thanh Temple - Thanh Nien Street - Tran Quoc Pagoda - Chu Van An - Chu Chu Mau President Ho Chi Minh - Nguyen Thai Hoc - Temple of Literature - Hoa Lo House Relics - Hanoi Cathedral - Hang Trong - Ba Trieu - Vietnamese Women's Museum - Hai Ba Trung - Toad Flower Garden.
- Route 2: Thang Long Hanoi City Tour. Ticket prices range from 219,000 VND to 479,000 VND, depending on the route time. The second fixed route passes through 11 landmarks, including:
Vietnam Military History Museum - Thang Long Imperial Citadel - Quan Thanh Temple - Tran Quoc Pagoda - Ho Chi Minh Mausoleum - Temple of Literature - Hoa Lo Prison - Cathedral - Vietnamese Women's Museum - Opera House. The route ends at the Toad Flower Garden (Ly Thai To).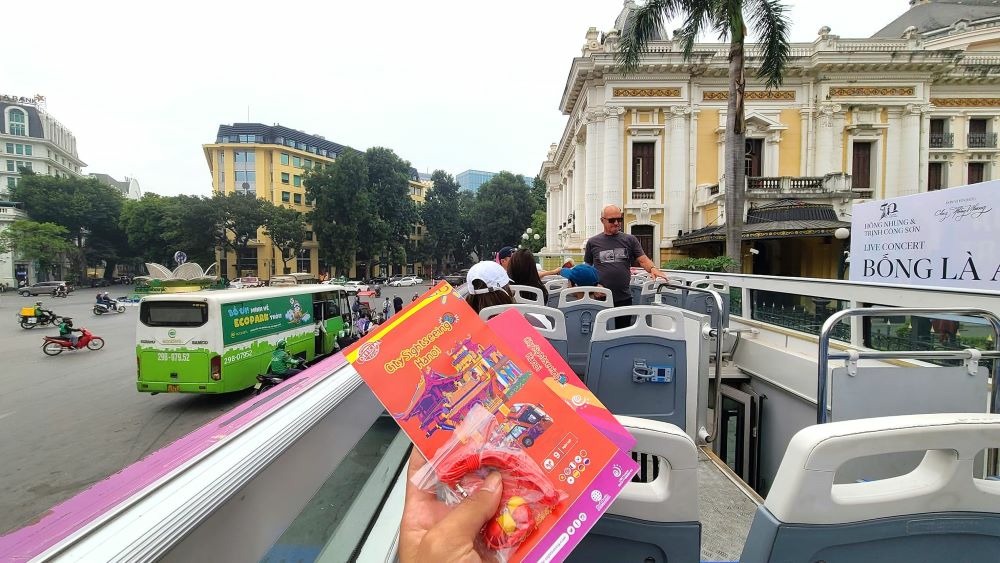 There are many ways to buy double-decker bus tickets in Hanoi. You can buy directly at the ticket counter at the fountain in Dong Kinh Nghia Thuc Square (near Hoan Kiem Lake), or buy tickets online or call the hotline numbers of this tour. Or hunt for sale tickets on e-commerce platforms on special occasions to receive more super bargains.
Also read: One day enjoying the beauty of Hanoi in autumn
Top 5 spots to watch Hanoi's autumn as romantic as a movie
The heartbreakingly beautiful moments of the autumn sky in Hanoi make everyone bewildered
You might be interested in