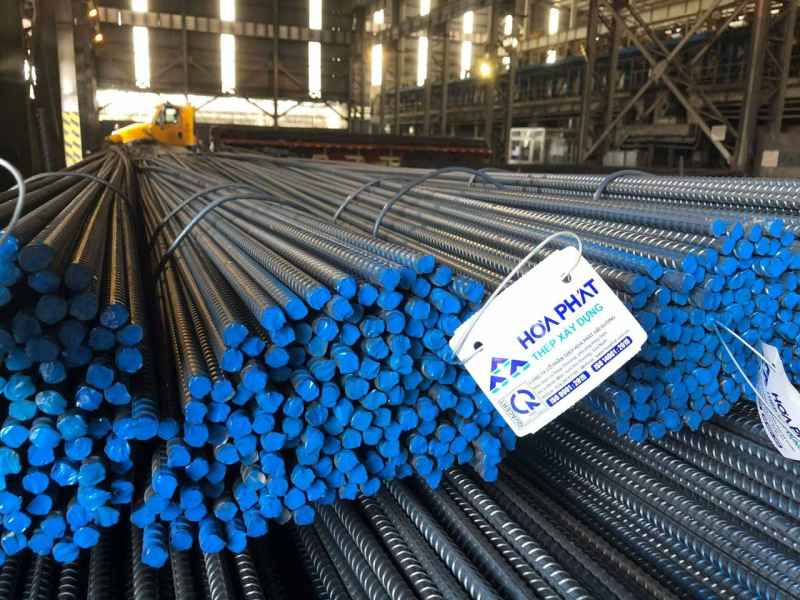 HCMC – Despite falling prices, sales of made-in-Vietnam construction steel posted a double-digit slump in April, the second lowest since 2022.
Data from the Vietnam Steel Association showed that construction steel sales in April dropped 17% versus March and 15% against the same period last year, at 735,000 tons.
Weak demand drove down production, causing steel output in the month to plunge 22% over March and 37% from a year earlier to some 710,000 tons.
The industry's bleak prospect hammered Hoa Phat Group (HPG), the biggest steelmaker which dominates more than one-third of the construction steel market in Vietnam.
HPG produced over 214,000 tons of construction steel in the month, down 28% year-over-year. Its construction steel sales plummeted 34% year-on-year between January and April, with just more than one million tons of the products sold in the period, according to a company official.
He attributed the cause to weak demand in the domestic and international markets.
Flagging demand prompted makers to repeatedly revise steel prices. On May 19, HPG reduced the price of rebar CB300 D10 by VND200,000 to VND15.09 million per ton, while other steel manufacturers such as Viet Y, Viet Duc, Thep Mien Nam, Viet Nhat, Pomina, Tung Ho revised down from VND150,000-250,000.
Steel prices have decreased for the sixth time since April, with the current prices for the most popular steel products, rebar CB300 D10 and rolled steel CB240, being at around VND15 million per ton.
These prices are at the same level as they were in October of last year when demand for steel nosedived.
You might be interested in