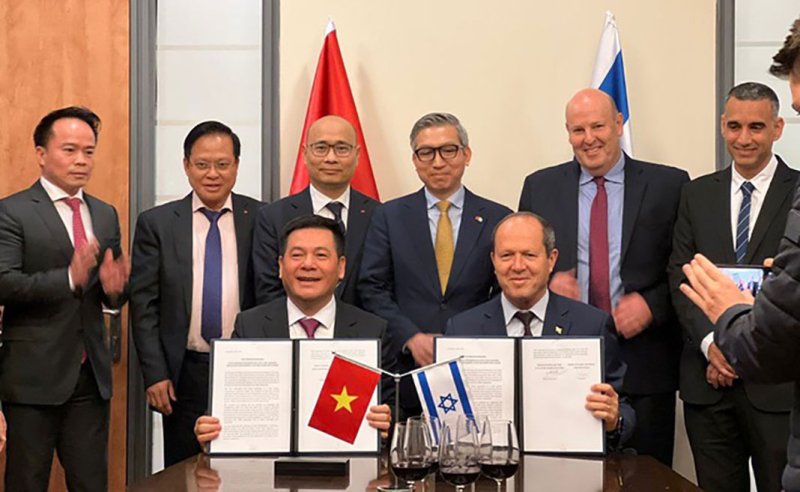 HCMC – After seven years and 12 rounds of negotiations over a free trade agreement, Vietnam and Israel have finally reached a mutually beneficial deal.
The two countries will have to finalize regulatory issues to prepare for the execution of the Vietnam-Israel Free Trade Agreement (VIFTA), expected to take place this year.
The Vietnam News Agency reported that the Ministry of Industry and Trade (MOIT) and the Israeli Ministry of Economy and Industry had officially announced the conclusion of VIFTA talks.
As bilateral trade between the two countries has been growing strongly, VIFTA will benefit both Vietnam and Israel.
Minister of Industry and Trade Nguyen Hong Dien proposed strengthening the coordination between ministries, departments, industries and businesses of the two countries to boost trade and investment ties.
Israeli businesses are encouraged to invest in Vietnam in sectors such as industry, hi-tech agriculture, materials, information technology, green production and infrastructure development, said the minister.
The Israeli Minister of Economy and Industry, Nir Barkat, is committed to enhancing trade promotion and creating favorable conditions for businesses of the two countries to step up trade and investment cooperation as soon as VIFTA comes into force.
Data from the Ministry of Industry and Trade's portal showed that Israel is one of Vietnam's most important trade partners as this country was the third largest buyer and the fifth trade partner of Vietnam in West Asia.
Last year, two-way trade between Vietnam and Israel reached US$2.2 billion, of which Vietnam's exports to Israel accounted for US$785.7 million.
You might be interested in