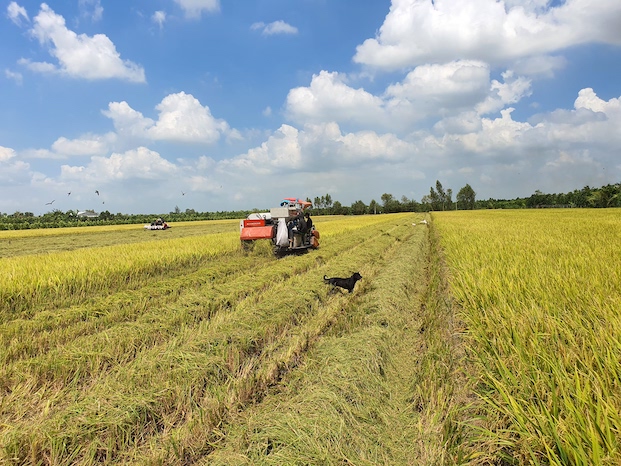 HCMC – Vietnam's rice export activity has shown positive signs early this year, with 6.5-7 million tons of rice forecast to be exported in all of 2023.
The forecast was made during a trade conference held by the Ministry of Industry and Trade in HCMC on February 21.
At the conference, the Import-Export Department under the Ministry of Industry and Trade said that the nation shipped 7.13 million tons of the food staple last year, bringing in US$3.45 billion in revenue, up 13.8% and 5.1% year-on-year, respectively.
Vietnam was among the world's top three rice exporters in 2022.
According to the Vietnam Food Association, rice export activity has kept its growth momentum so far this year. Vietnam's 5% broken rice got the highest price worldwide.
On February 15, Vietnam-exported 5% broken rice sold for US$463 per ton (FOB), a 16.3% increase over the same period last year. This selling price equals that of Thailand's rice and is US$20-30 higher than that of India's and Pakistan's rice.
Rice for export mainly comes from the Mekong Delta, while other regions of the country provide rice for domestic consumption, said a representative from the Ministry of Agriculture and Rural Development.
You might be interested in