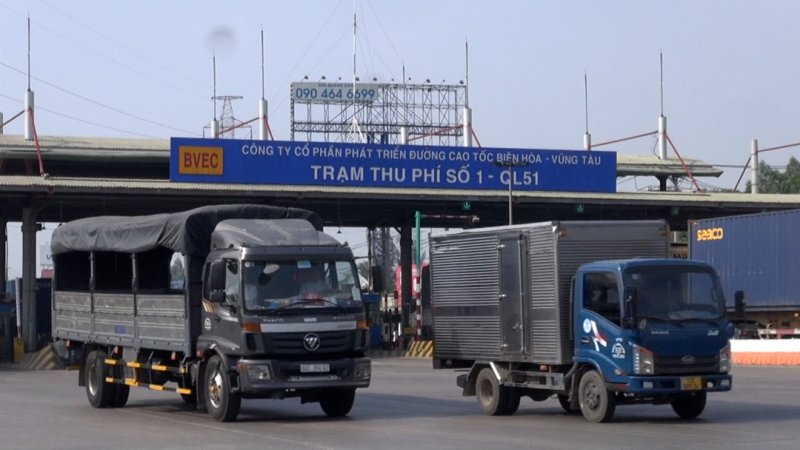 HCMC – The Directorate for Roads of Vietnam has told the investor of National Highway 51 to keep road maintenance even although its toll collection has been temporarily suspended.
Bien Hoa-Vung Tau Expressway Investment and Development JSC (BVEC) late last month wrote to the Ministry of Transport and the Directorate for Roads of Vietnam announcing its decision to stop maintaining the highway that links Dong Nai and Ba Ria-Vung Tau provinces, with effect from February 1.
BVEC said it no longer had funds for road maintenance and that the unilateral decision by the Directorate for Roads of Vietnam to suspend toll collection on the highway was a serious breach of a contract signed between BVEC and the Ministry of Transport.
Under the contract signed in 2009, the toll collection period is 20 years, from 2013 to 2033. Based on a preliminary financial plan, some 60% of traffic volume on National Highway 51 would be diverged to the Bien Hoa-Vung Tau Expressway when the expressway was put into service in 2018.
But until now, this expressway has not yet been built, leading to higher-than-expected traffic volume and higher-than-planned toll revenue on National Highway 51.
Citing the above breach of the contract, BVEC requested the Directorate for Roads of Vietnam to take over the National Highway 51 maintenance job.
However, the directorate argued that under the build-operate-transfer (BOT) contract, BVEC is responsible for managing, repairing and maintaining the road to ensure its safety until the road is officially handed over to the relevant authorities.
The directorate has asked the relevant agencies to coordinate with BVEC to take over the road. The toll collection stoppage on the road is just temporary, according to the directorate.
The directorate had conducted 19 rounds of negotiations with BVEC over the formal stoppage of toll collection but no common ground was found as the investor said it had yet to break even.
Therefore, the national road authority unilaterally issued a decision forcing the investor to suspend toll collection as from January 13 this year.
You might be interested in