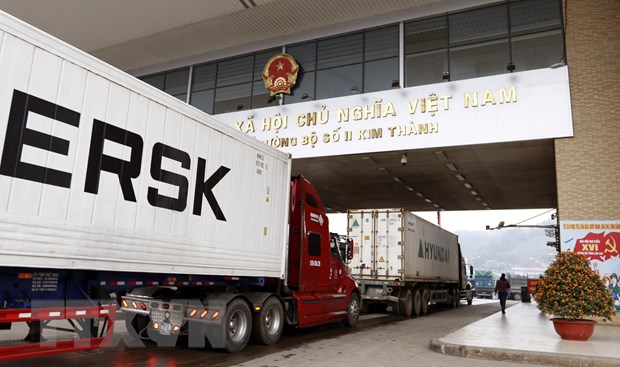 HCMC – The first month of 2023 saw two-way trade between Vietnam and neighboring China reaching US$11.1 billion, General Department of Vietnam Customs data showed.
Vietnam last month exported US$3.87 billion worth of products to China while importing goods valued at US$7.23 billion from the northern neighbor.
Phones and phone parts were Vietnam's biggest export earners, with the total export value reaching US$1.7 billion. Meanwhile, Vietnam mainly imported electronic products, machines and equipment, input materials, consumer goods and agricultural items from China.
With the given import-export turnover, China became Vietnam's only trade partner to record import-export revenue of over US$11 billion in January.
Last year, the Vietnam-China bilateral trade was US$175.57 billion, with Vietnamese export items accounting for US$57.7 billion.
China currently remains a crucial market for Vietnamese agricultural products. China is the biggest importer of Vietnamese vegetables, cassava and rubber, while being the third largest buyer of Vietnamese fisheries products.
Early last month, China's reopening its borders to promote trade was good news for both Vietnamese and Chinese businesses.
You might be interested in